Three Indiana University Bloomington faculty members have been appointed to professorships that were endowed by alumni to honor longtime IU President and Chancellor Herman B Wells.
Dina Okamoto, professor of sociology and director of the Center for Research in Race and Ethnicity in Society, was appointed Class of 1948 Herman B Wells Endowed Professor. Jawshing Arthur Liou, professor of digital art and chair of studio art in the School of Art and Design, and Radhika Parameswaran, professor and chair of journalism in The Media School, were named Class of 1950 Herman B Wells Endowed Professors.
The IU Bloomington graduating classes of 1948 and 1950 raised funds to endow the professorships in honor of Herman B Wells, who served as the 11th president of Indiana University from 1937 until 1962 and as university chancellor from 1962 until his death in 2000.
"Chancellor Wells had a deep concern for the wellbeing of students and devotion to diversity, inclusion and academic excellence," said Eliza Pavalko, vice provost for faculty and academic affairs, who announced the appointments. "Professors Liou, Okamoto and Parameswaran exemplify these qualities. They are exceptional scholars and teachers who are highly deserving of this appointment."
Selection as Herman B Wells Endowed Professors recognizes faculty members who are extraordinary scholars and teachers and have been inspirational instructors of undergraduate students. The three new Wells Professors are in the College of Arts and Sciences.
Jawshing Arthur Liou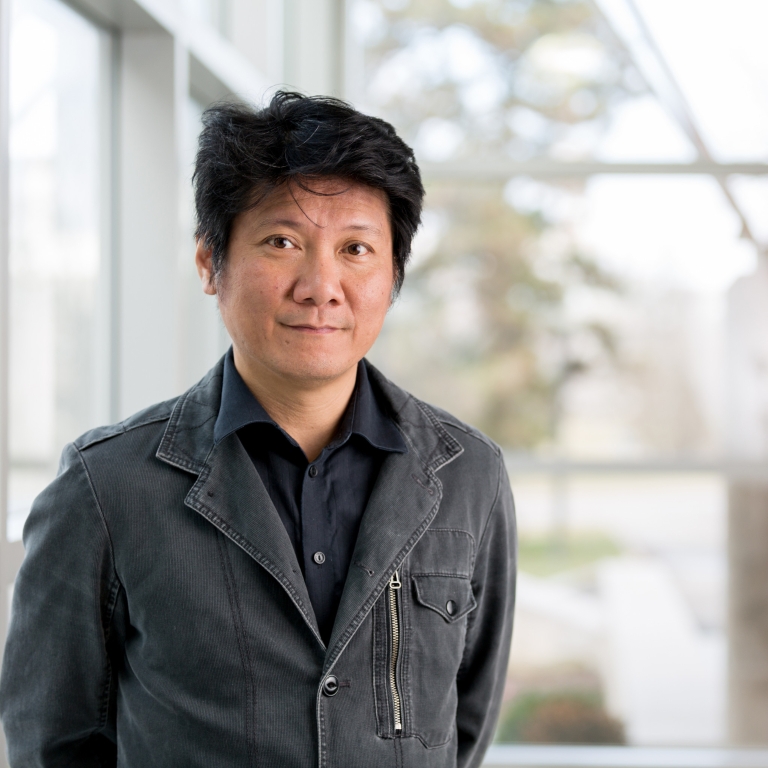 Jawshing Arthur Liou works with photography, video and electronic imaging to create video installations depicting mental and surreal spaces. Much of his work has been related to Buddhist concepts of impermanence and meditations on nature and spirituality.
He has won numerous grants and awards, including the Asian Council Individual Artist Grant and the Efroymson Contemporary Arts Fellowship. His work has traveled internationally to festivals and museums, including leading museums in Japan, Taiwan, South Korea, United Arab Emirates and the U.S. His work "Kora" was acquired by the National Gallery of Victoria in Melbourne, Australia, and included in the selective inaugural exhibit at the Crystal Bridges Museum of American Art in Bentonville, Arkansas.
Dina Okamoto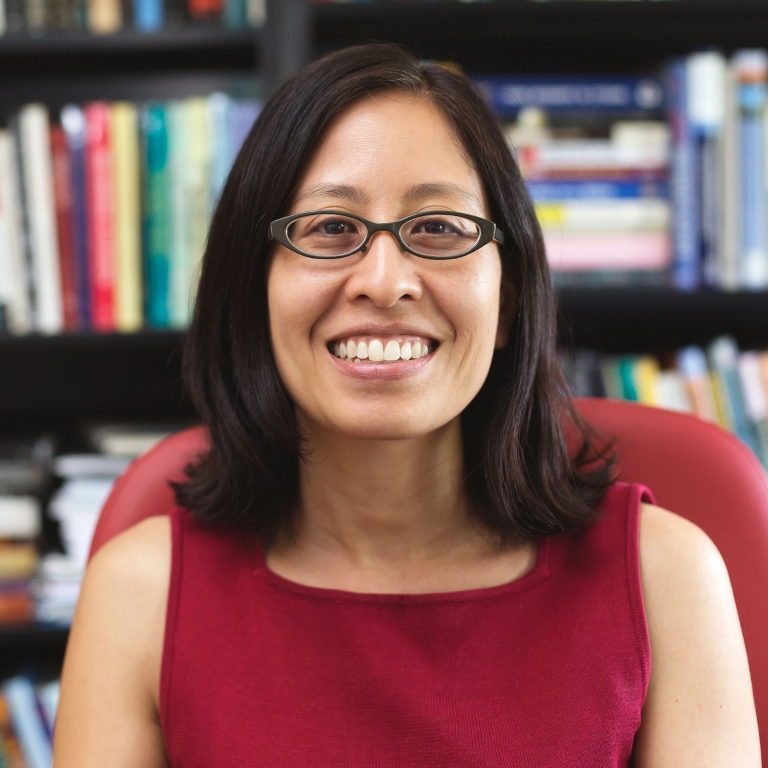 Dina Okamoto studies social conditions that foster the formation and change of racial groups. During her three years as director of the Center for Research on Race and Ethnicity in Society, she is credited with dramatically improving the level and quality of the post-doctoral program and building a sense of community and mutual support among the center's scholars.
Her 2014 book, "Redefining Race: Asian American Panethnicity and Shifting Ethnic Boundaries," won a best book award from the American Sociological Association, and her research has been funded by several external foundations. Her most recent project investigated social relations between and among immigrants and U.S.-born minority and majority groups in the 21st century with a focus on Atlanta and Philadelphia, cities with historical black-white divides that have experienced new waves of immigration.
Radhika Parameswaran
Radhika Parameswaran conducts research on gender and media globalization, South Asia, and postcolonial studies. Her numerous publications in leading journals emphasize the ways in which historical and economic processes, such as colonialism, nationalism and globalization, shape the social construction of gender and modernity. She is a two-time recipient of Journalism's Gretchen Kemp Award for outstanding teaching.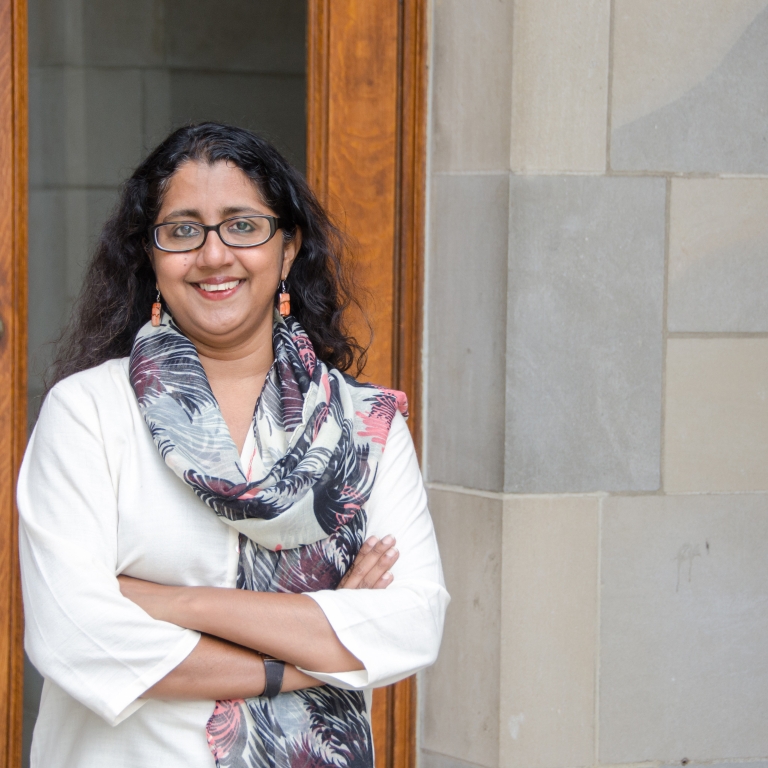 She is involved in major research projects on Indian diaspora journalists in the United States and media discourses of resistance against light-skinned beauty norms, racism, and colorism in India. She has received the Mary Yodelis Smith Award from the Association for Education in Journalism and Mass Communication and the Teresa Award for outstanding contributions to feminist scholarship from the International Communication Association.
Herman B Wells Endowed Professors receive a grant of $10,000 per year for five years, intended to enrich the educational experience at IU Bloomington. They will retain the title for the remainder of their careers at Indiana University. All full-time professors at IU Bloomington are eligible for consideration, with preference given to faculty who do not hold another titled professorship.
Kosali Simon of the School of Public and Environmental Affairs was named Class of 1948 Herman B Wells Endowed Professor in 2016. Previous appointees include Abhijit Basu in the Department of Earth and Atmospheric Sciences and the late Myrtle Scott in the School of Education.