Board of Trustees approves fiscal year operating budget
Indiana University trustees approved the university's operating budget for the next fiscal year at its last meeting June 16.
The approved budget calls for spending $3.5 billion for the fiscal year, a 3.4 percent increase over the previous year. Among other items, the budget includes a modest resident undergraduate tuition fee increase and a salary increase pool for faculty and professional staff of up to 2 percent.
Other general fund highlights consist of:
A $9 million, or 1.8 percent, increase in state operating appropriations largely resulting from IU's strong outcomes on performance metrics established by the Indiana Commission for Higher Education.
A modest increase of 2.9 percent in the cost of employee benefits.
 A general fund financial aid increase of 4.9 percent to $268 million.
Kids bowl for free every day during summer at the IMU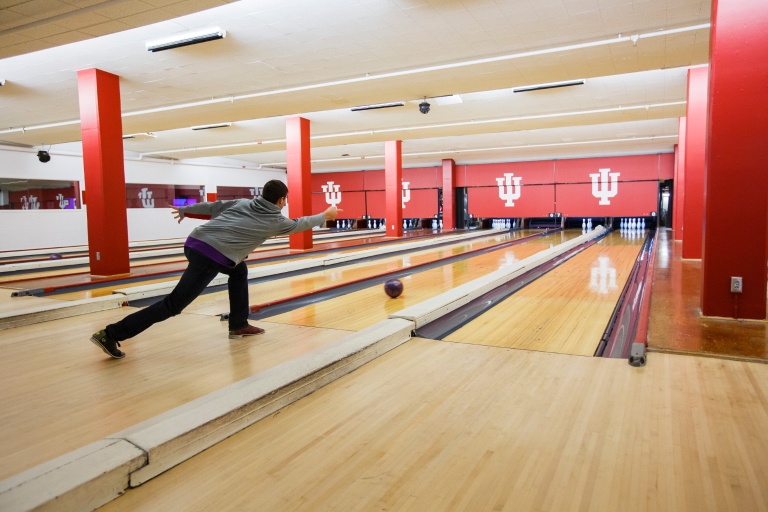 Any child age 15 or younger can bowl two games for free every day until Aug. 6 thanks to the Indiana Memorial Union Bowling and Billiards Center's Kids Bowl Free program.
Parents can register children for the program through an online portal and will receive a weekly email with coupons that can be printed or viewed on a smart device to redeem for games. A family pass is also available for a small fee for adults who wish to bowl with kids.
For those who do not have their own bowling shoes, a shoe rental price of $3 for IU faculty, student or staff and $3.25 for the general public will be charged.
Watch this video to learn more about Kids Bowl Free, which has served more than 2,000 Bloomington children over the past five years.
Indiana University staff, faculty earn Lower Great Lakes Chapter Emmy Awards
Indiana University staff and faculty won multiple Lower Great Lakes Chapter Emmy Awards from the National Academy of Television Arts and Sciences at the 48th annual awards gala in Cleveland, Ohio, on June 17.
These awards recognize excellence in television among its members in Indiana, Ohio and Pennsylvania.
Tyron Cooper, an assistant professor in IU's Department of African American and African Diaspora Studies, won in the category of Musical Composition/Arrangement as the composer for WFYI's "Attucks: The School That Opened a City."
WFYI also won in the Documentary – Historical category for episode three of Hoosiers: The Story of Indiana, in which IU historian James H. Madison served as host.
In addition, WTIU took home two awards.
Susanne Schwibs, a senior lecturer in The Media School, and Jason Pear served as producer and videographer for The Weekly Special, which won in the category of Magazine Program — Feature/Segment for its "Expressions" segment on artist Daren Redman.
Sarah Curtis and Robert Anderson won in the category of Lifestyle Program — Program/Special for their work as producer and executive producer of "Celebration in Art: Presented by The Weekly Special."
IU Summer Theatre 2017 season features two upbeat musicals, Austen and Shakespeare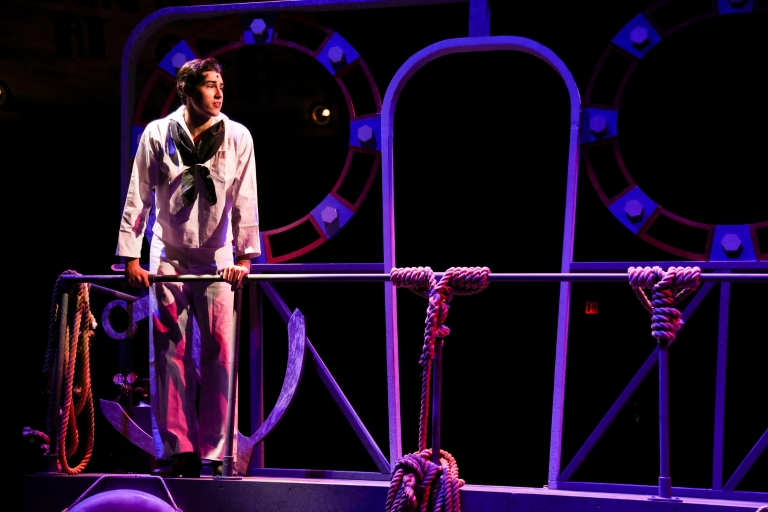 IU Summer Theater's 2017 season has something for everyone: lesser-known classics from Shakespeare and Jane Austen, a witty musical riddled with catchy show-tunes and a new dance-rock musical that takes place during the Arab Spring.
Shakespeare's romantic comedy "Love's Labour's lost" combines situational comedy and clever wordplay to tell the story of King of Navarre and his three companions who attempt to swear off romance, and Austen's "Persuasion" tells the story of Annie Elliot and her former fiancé as they resist rekindling their relationship seven years after the engagement is abruptly cancelled.
"Dames at Sea," a 1966 musical, uses extravagant songs and tap-dance numbers to tell the story of a young girl from Utah arriving to Broadway with hopes of becoming a star. The 2017 musical "Joe Schmoe Saves the World" tells the parallel stories of an indie rock duo in America and two Iranian students in Tehran during the Arab Spring.
All performances take place at the Wells-Metz Theatre. Tickets can be purchased online, in person at the IU Auditorium box office weekdays from 10 a.m. to 5 p.m. or at the Lee Norvelle Theatre and Drama Center box office one hour before the show.
Hilltop Gardens hosts fifth annual Bug Fest
Learn about dragonflies, butterflies, spiders and other bugs and take part in activities like insect games and crafts, mealworm races, bug-related storytelling and more at Hilltop Garden's fifth annual Bug Fest.
The celebration, from 10 a.m. to 3 p.m. on Saturday, June 24, is a collaboration of Monroe County Parks & Recreation, City of Bloomington Parks and Recreation Department, Hilltop Garden and Nature Center, Sycamore Land Trust, Sassafras Audubon Society, The WonderLab Museum and the Purdue University Extension Office.
Admission is free, but donations of canned fruits or vegetables for the Hoosier Hills Food Bank and Mother Hubbard's Cupboard are appreciated.
IU Jacobs School of Music welcomes two new ballet faculty members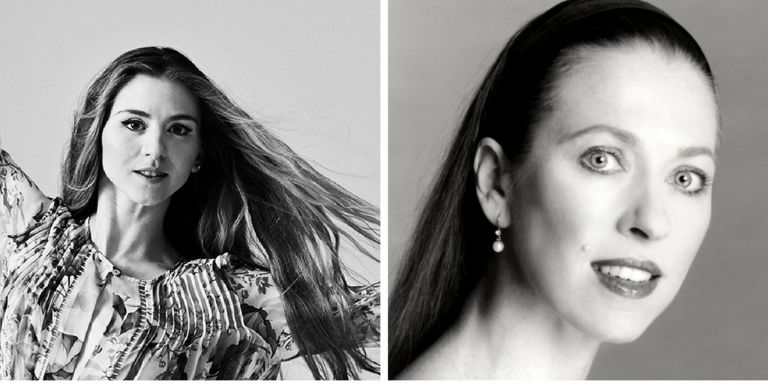 The Board of Trustees approved the addition of two of the most acclaimed ballerinas in the world, Kyra Nichols and Carla Körbes, to the Jacobs School of Music's faculty at its last meeting June 16.
Kyra Nichols, the longest-serving principal dancer at New York City Ballet, and one of the last five ballerinas brought into prominence by George Balanchine, will become a professor of music (ballet), holding the Kathy Ziliak Anderson Chair in Ballet, previously held by the late Violette Verdy.
Carla Körbes, widely acclaimed as one of the finest dancers in the world when she retired from Pacific Northwest Ballet at age 33, will become an associate professor of music (ballet).
Both appointments will begin Aug. 1. Read more about these new faculty members on the Jacobs School of Music website.
Women's Philanthropy Leadership Council awards grants to 16 programs
The Indiana University Women's Philanthropy Leadership Council has awarded grants totaling $130,015 to 16 programs affiliated with seven IU campuses for its sixth annual grant cycle.
This year's awards support projects that aim to improve public health, support women's leadership initiatives, promote STEM disciplines, increase opportunities for diverse and underserved populations, and provide global experiences for students.
The Women's Philanthropy Leadership Council reviewed a record 80 applications for funding this year, more than double what it typically receives. With the help of the IU Foundation Board of Directors and the Well House Society, several applicants were able to obtain partial funding for their projects.
Members of the Well House Society Advisory Board reviewed this year's Women's Philanthropy Leadership Council grant applicants to ensure selected projects align with the priorities of For All: The Indiana University Bicentennial Campaign. The society's support will help fund projects within the IU Bloomington School of Public Health, the Kelley School of Business and other programs throughout the university and Indiana.
The IU Foundation Board of Directors awarded supplemental grant funding to two projects: travel funds for students to research the unique intersection of religion and conflict in Ireland and Northern Ireland, a project of The Media School at IU Bloomington; and Building the Community Bridge, a mental health anti-stigma effort developed by the Department of Sociology at IU Bloomington.
Distinguished Professor Emeritus James Perry to receive Gaus Award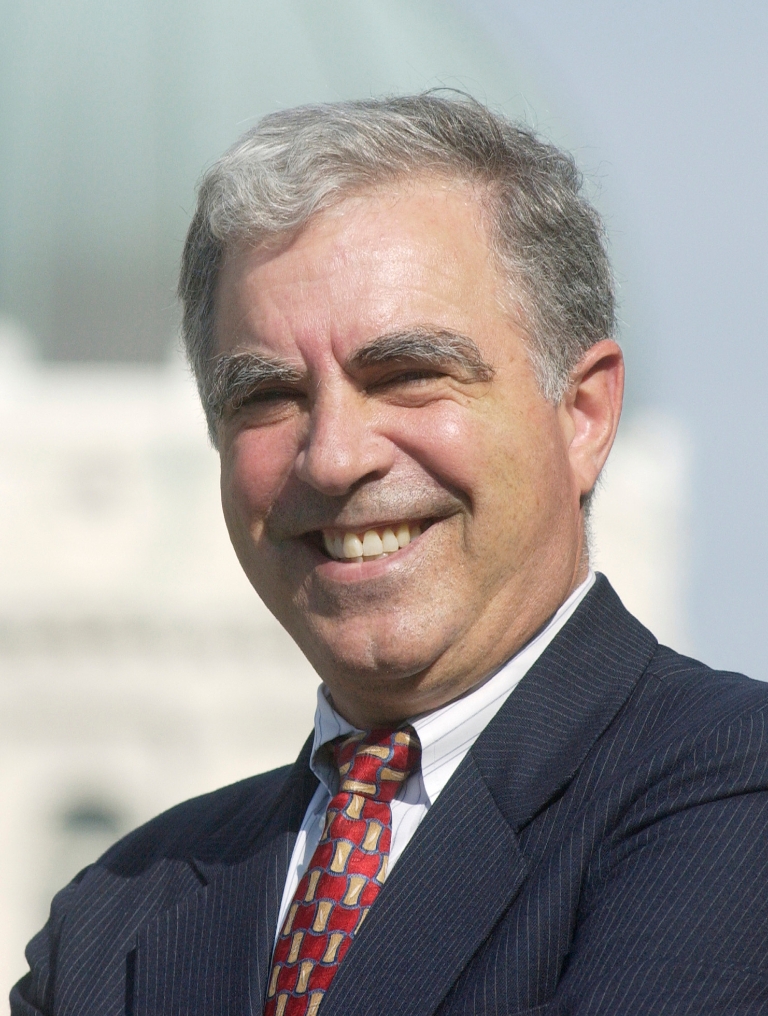 Distinguished Professor Emeritus James L. Perry of the School of Public and Environmental Affairs has been selected as the 2017 recipient of the American Political Science Association's John Gaus Award.
The award honors a lifetime of exemplary scholarship in the joint tradition of political science and public administration and recognizes and encourages scholarship in public administration. It carries a $2,000 prize. Perry will deliver the Gaus Lecture at the American Political Science Association Annual Meeting Sept. 1 in San Francisco.
Perry joins a list of the field's leading scholars in receiving the Gaus Award, including Indiana University honorees Lynton Keith Caldwell (1996) and Vincent Ostrom (2005). An internationally recognized leader in public administration and the study of public organization management, he joined SPEA's faculty in 1985. He is editor-in-chief of Public Administration Review and has edited or served on the editorial board for more than 20 leading journals.
The Office of International Development seeks host families for upcoming program
The Office of International Development is seeking households in the Bloomington community that are interested in hosting one to two international visitors from Youth Leadership Programs sponsored by the US Department of State. The upcoming hosting opportunity is the On-Demand Youth Leadership Program with Indonesia August 12 to 26.
Guests primarily range in age from 15 to 18 years old, with two to three adult chaperones accompanying the group. During weekdays, participants spend 9 a.m. to 5 p.m. engaged in program activities. Host families are responsible for providing transportation to campus before 9 a.m. and picking guests up after 5 p.m. Lunch is provided by the program on weekdays and host families are asked to provide all other meals.
Anyone with an interest to care for and get to know these guests is encouraged to apply or contact either Courtney Huynh (Hermann) at cmherman@indiana.edu or 812.855.0775 or Tessa McConnell at tesmccon@umail.iu.edu.