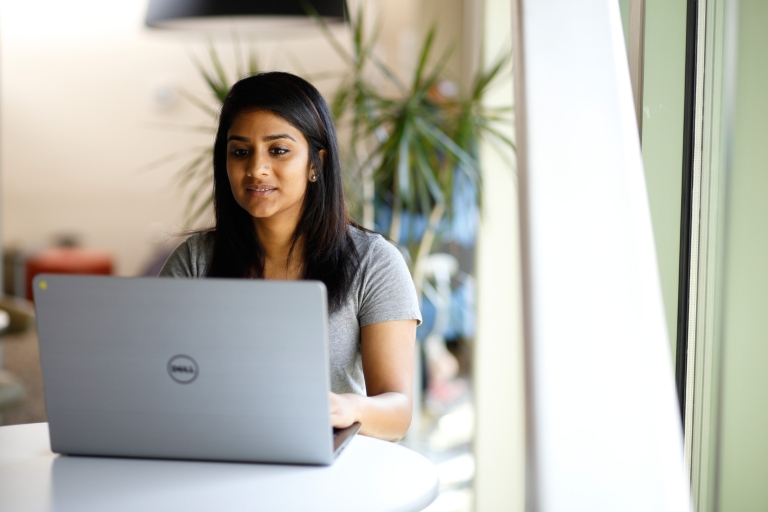 BLOOMINGTON, Ind. – Microsoft and Indiana University's Kelley School of Business are collaborating on a new dual certificate program in cloud-based analytics. The unique program is designed to provide graduates with job-ready skills needed to participate in the digital transformation occurring across industries and companies worldwide.
The Kelley School of Business has created a yearlong, 12-credit-hour certificate program in cloud-based data analytics that uses Microsoft Professional Program's curriculum for data science.
Upon completion of the online program, students will receive a certificate from the Kelley School and be prepared to successfully complete the data science track of the Microsoft Professional Program.
Kelley School students will also have the option of transferring credits into other online degree programs, including Kelley Direct, Kelley's top-ranked online MBA program, and master's degrees in business analytics and IT management.
The announcement was made June 19 as part of the Microsoft Academic Conference for Higher Education in Redmond, Washington.
Chris Roy, Microsoft's senior director of worldwide go-to-market and product strategy, said the unique approach will couple Kelley's experience in delivering online and blended learning with Microsoft's quality skills program and robust platform.
"This is an exciting opportunity to partner with Indiana University, a category leader in high-quality, blended learning, who will provide a challenging and focused curriculum that will better equip students entering the workforce," Roy said. "The leaders at the Kelley School of Business share our goal of addressing the current skills gap in the global economy with new and unique approaches."
Cloud-based computing architects and developers are in high demand as companies in a variety of industries see how digital transformation can lower costs, increase the speed of taking products to market and bolster productivity. This new certificate is expected to enable graduates to increase their value to their employers and in the market.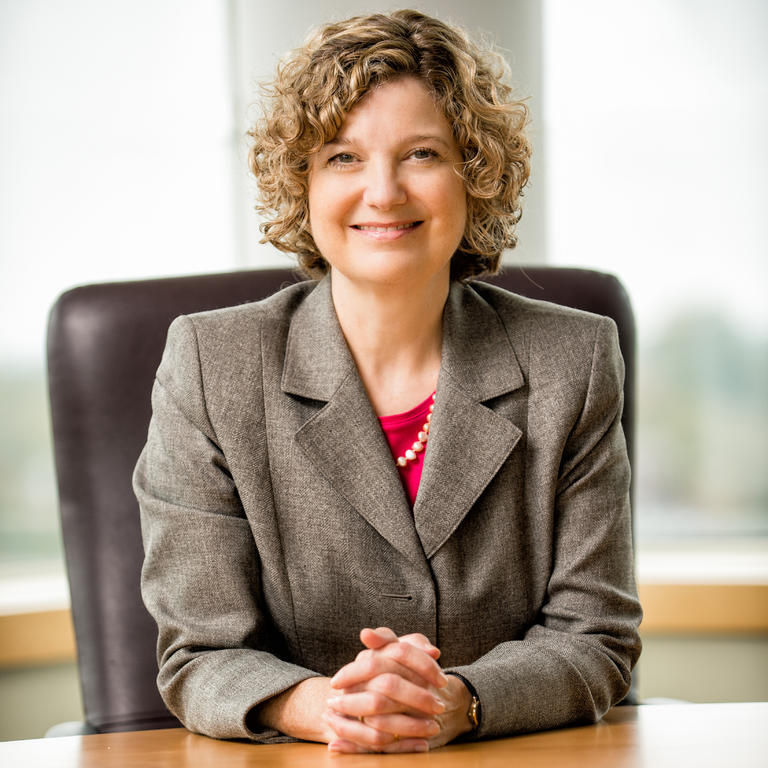 Kelley School leaders share Microsoft's enthusiasm for delivering a high-quality, blended learning experience to best equip students with job-ready skills.
"We are thrilled by this opportunity to collaborate with Microsoft," said Idalene "Idie" Kesner, dean of the Kelley School and the Frank P. Popoff Chair of Strategic Management. "We look forward to working with our colleagues at Microsoft to generate real career momentum for students increasing their value with a certificate in cloud-based analytics."
In addition to learning the tools and technologies associated with the Microsoft Azure platform, students in the certificate program will receive a deeper understanding of the underlying concepts and learn how to apply concepts in a business setting. They'll also get a thorough grounding in open-source technologies used in cloud-based analytics like Apache Hadoop, R and Apache Spark.
Kelley has been an innovator in online education for nearly 20 years, offering top-ranked degrees that help professionals worldwide to accelerate their careers. They include a general MBA, seven Master of Science degrees, five certificates and 15 customized partnership programs.
In January, U.S. News & World Report ranked the school's online Master of Science degree programs No. 1 – including its master's in business analytics – and ranked its online MBA third. Bloomberg Businessweek ranked Kelley No. 1 in student satisfaction earlier this year.
"With technical skills requirements in the modern workplace constantly evolving and growing, we are delighted to support this model collaboration with Indiana University's Kelley School of Business to help prepare graduates with leading-edge data science career knowledge and hands-on skills for their futures," said Anthony Salcito, vice president of Microsoft Worldwide Education.