Editors: The reporting project described in this release is available for publication without cost to news organizations. It is available to read on the Media School's website.
BLOOMINGTON, Ind. – Indiana law requires overnight youth camps to report to the State Department of Health any incident that results in hospitalization, a positive X-ray or lab result, or a child being sent home. But camps routinely fail to file the reports, even for incidents that result in serious injury or death, according to a reporting project by student journalists in The Media School at Indiana University Bloomington.
The reporting team, students enrolled in J460 Investigative Reporting in the spring 2017 semester, worked under the tutelage of Gerry Lanosga, assistant professor in The Media School. The project raises questions about how much the state – and parents – really know about summer camp safety.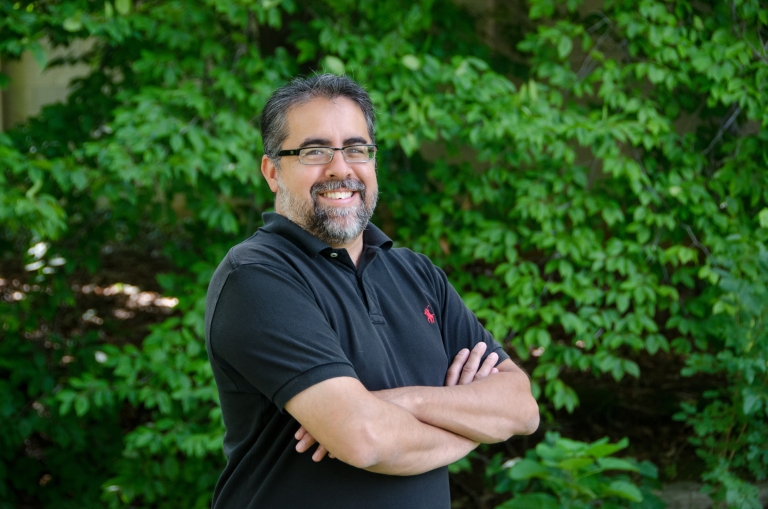 "The health department is charged with ensuring the health and safety of children at these youth camps," Lanosga said. "If it can't give us an accurate picture of the camps' safety record, how can parents make informed decisions about sending their kids to camp?"
The student reporting team requested and reviewed injury and illness reports filed with the state's Youth Camp Inspection and Approval Program from 2006 through 2016. They found that, in 2016, only seven of the 133 youth camps registered with the state filed any reports. Over the 10-year period that the students examined, 145 reports were filed by 21 camps, only 16 percent of registered camps.
The students – Andrew Maciejewski, Alyson Malinger, Joshua Margolis, Jackie Melichar, Nikos Potamousis, Kacey Ross and Jenna Wilen – analyzed the reports and produced the package of stories and other material. The package includes a 1,864-word main story focused on compliance with camp safety reporting requirements; six sidebar stories on various aspects of camp requirements and operations; an audio interview with a camp official; photographs; and documentation of state rules and reporting forms. Copies of the incident forms and a spreadsheet based on them are available to editors for internal use upon request.
Lanosga lets students in the investigative reporting class select their own topics but suggests ideas. He came across the overnight camp incident reports several years ago while looking through a catalog of state government forms and suggested the students use them to report on camp safety. But their work went beyond that to call into question the effectiveness of the reporting program.
Potamousis, a senior from Monrovia, Indiana, said it was invigorating to investigate an issue in Indiana that wasn't on anyone else's radar.
"The fact that we were able to uncover this lack of enforcement on the part of the state reinforces my personal drive to do real journalism," he said. "I especially enjoyed this story because it is distinctly nonpartisan. I believe that everyone, including the state, should welcome this revelation that affects the safety of Indiana's children."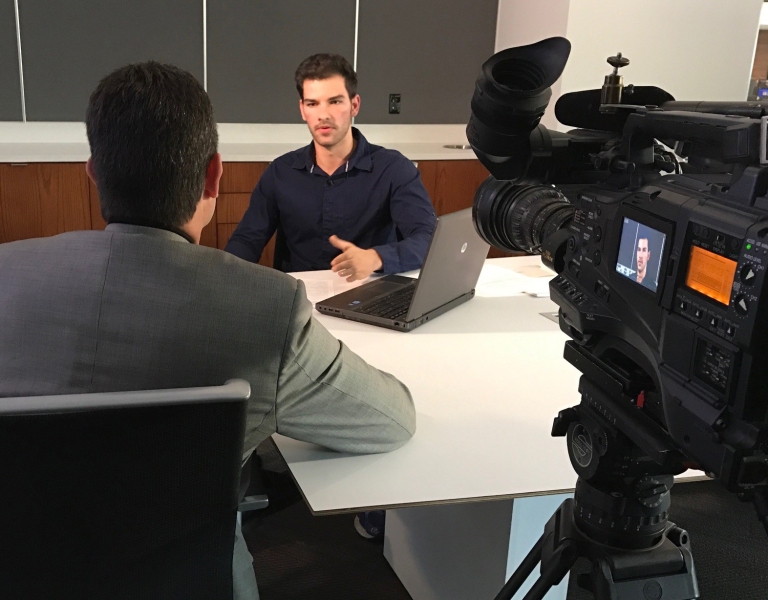 Over the 10-year period covered by the reporting project, camps reported two deaths and numerous injuries and illnesses. But some serious incidents were not reported, including a 2016 accident that caused the death of an 11-year-old girl at a Switzerland County camp and a lightning strike that seriously injured three campers near Zionsville in 2013.
The students discovered that officials at some camps were not aware of the requirement to file reports. Some camps followed careful safety precautions and kept detailed records of incidents but did not file the state-mandated reports.
They also learned how hard it can be to get convenient access to public documents. Camps submit the incident reports in written form to the health department, which maintains them as paper records. Neither the forms nor any data from them are available online or in digital format. Further complicating the reporting, the forms are often filled out improperly, with sections occasionally left blank.
"To get these safety reports right now, a member of the public would have to make a request to the State Department of Health and wait to receive scanned copies of the reports," Lanosga said. "The health department, and other public agencies, need to work on disclosing records like this proactively rather than waiting for someone to ask for them."
Lanosga, an IU Bloomington faculty member since 2013, spent nearly two decades as a print and broadcast journalist. He worked nine years as an investigative producer at WTHR-TV, the NBC affiliate in Indianapolis, where his work won numerous state, regional and national honors. Before that, he was a reporter and columnist for The Indianapolis News and The Indianapolis Star.
A frequent speaker and writer on issues relating to open government, he is on the boards of several nonprofit organizations, including the Midwest Center for Investigative Reporting, the Indiana Coalition for Open Government and the Indiana Debate Commission.
In previous semesters, his investigative reporting students found that Indiana's online campaign finance records are riddled with errors and formatting problems and revealed barriers to getting access to local government records in electronic formats.