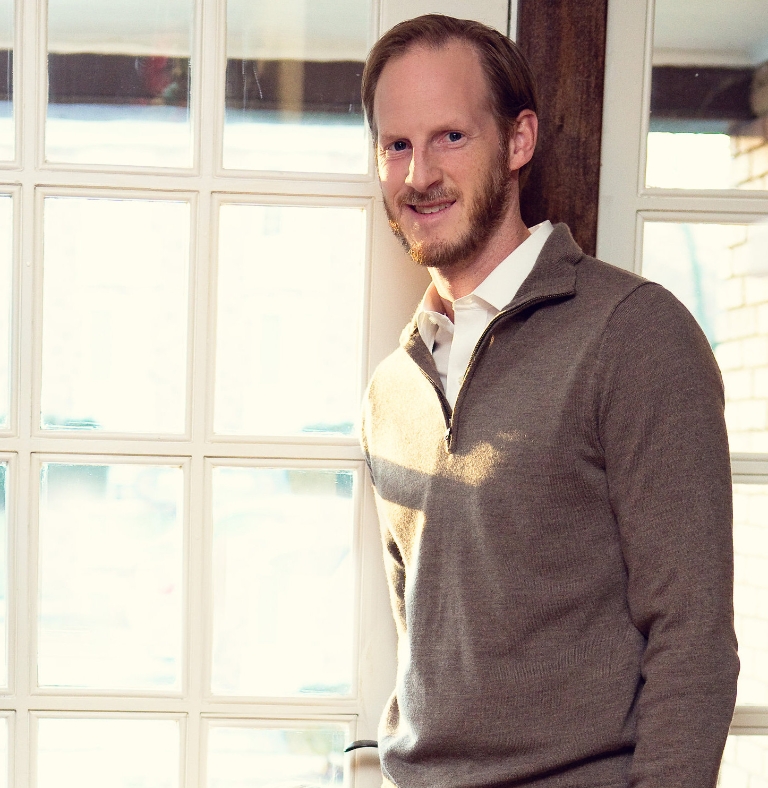 What would your next steps be after buying a fixer-upper and welcoming infant twins? If you're Matt Kent, it's quitting your full-time job in favor of a low-paying internship.
It sounds crazy on the surface, but for this Indiana University-Purdue University Indianapolis alum, a return to school for his Master of Public Administration degree was the only thing that made sense. Having worked for several years in nondescript account-management positions and "not really developing much," Kent knew it was time for a change.
So after bouncing around for a few years – Kent earned his bachelor's degree in business management from Indiana University-Purdue University Fort Wayne in 2001, followed his wife to Seattle for her own graduate studies, moved to Chicago and, finally, returned to Indiana – the Fort Wayne native was back in the classroom.
"My wife was completely supportive," Kent said. "When I told her I was going back to school, she was completely on board. She knew I was miserable in my private-sector job."
Part of completing his master's degree in the School of Public and Environmental Affairs was interning in the field – not an easy task, especially for a nontraditional student already balancing a family, a career and a class schedule.
"To add more to the mix, we had just bought a duplex and were converting it into a single-family home," Kent said. "We had two 18-month-old kids. We were stretched financially. We had daycare costs for twins. We were just completely strapped, and I said, 'I'm going to take an internship that pays $10 an hour.'"
Something had to give, and in Kent's case, it was his full-time job, which he quit to take the internship with the Indiana House Ways and Means Committee. There, he analyzed bills and helped keep others informed regarding those bills' fiscal impacts.
"It was a completely ridiculous decision," he admits about quitting his job. "It was stepping off into the void, really."
Even though Kent knew he was making headway toward his ultimate career goals, the decision presented its share of challenges. Turning down fellow interns' social invitations in favor of putting his kids to bed was minor and something he can laugh about. More difficult was constantly coaxing himself to stay positive through the humbling experience of being a 35-year-old intern.
Despite those challenges, Kent got everything he hoped for – and then some – through the experience. Working with the Ways and Means Committee helped him get his foot in the door for a career in the public sector. It was a good fit for someone who already had a decade of business experience under his belt.
"We were working on Excel all day long, and I had been working in Excel for 10 years," Kent recalled. "I think they were blown away. They said, 'You're kind of taking to this.' And it was like, 'I've been doing this for a decade. No offense to anyone else, but I should be taking to this. If I'm not taking to this, it's a problem.'"
If Kent's abilities both surprised and impressed his supervisors, who likely weren't accustomed to interns so close in age to them, it was evident when he was hired full-time as a capital projects analyst. The professional position allowed him to help create statewide budgets for projects involving the maintenance of Indiana's government buildings.
"I've always had an interest in buildings and structures and improving them. Once I got that role, I thought 'this is exactly what I want to do.' I didn't know before," Kent admitted. "I went back to school hoping I would get something I could dig my teeth into, and when this came open, it was like it was supposed to be there for me."
It was the ledge he was hoping for when he stepped off into that void.
Kent is now the chief financial officer for the Indiana Department of Administration, a role he was recently promoted to after serving as deputy director of administration and planning.
Having come through his struggles successfully, Kent has plenty of advice for others also looking to improve their lot in life.
"You have to make the change yourself. No one's going to do it for you. I know that's kind of cliché, but people don't realize they have the control to do it. They have the means to do it."
And to those employers who might be hesitant to hire a 30-something intern?
"It's sometimes worth taking the chance, or at least talking to someone who you initially think doesn't fit the role you want. They might have something else to offer."
When you put it that way, the logic doesn't seem so crazy.