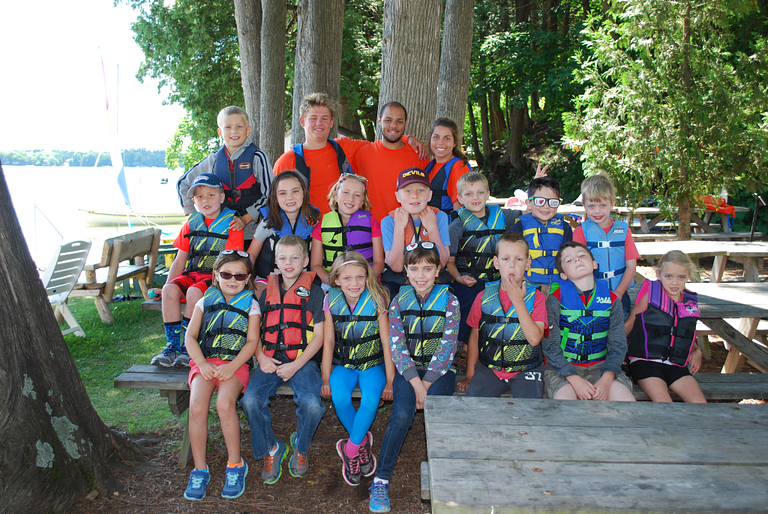 Travel Channel features IU's Camp Brosius in list of best summer camps
The Travel Channel website has featured Camp Brosius as one of its "five favorite summer camps for kids." 
"By day, kids and families can take pedal boats and canoes out on the water, go on lake hikes or bike rides, even engage in some friendly competition with horseshoes and bean bags," the Travel Channel wrote. "In the evening, look for campfires, movie nights, a talent show, and of course, s'mores. Campers have a variety of different lodging options, including lakefront cabins and cottages."
Located on Elkhart Lake in Wisconsin, Camp Brosius has provided outdoor adventures to families and students for nearly 100 years.
The camp was purchased in 1921 by the Normal College of the American Gymnastic Union to offer summer physical education courses to its students. Named in honor of longtime Normal College director George Brosius, the camp continued operations through and beyond the college's 1941 merger with Indiana University.
Camp Brosius management was transferred in 2004 to its original Normal College home, now called the IU School of Physical Education and Tourism Management at IUPUI.
As a result of the camp's rich history, several generations of guests have strong university ties and make family camp their annual reunion destination of choice.
IUPUI Health and Life Sciences Advising Center honored by NACADA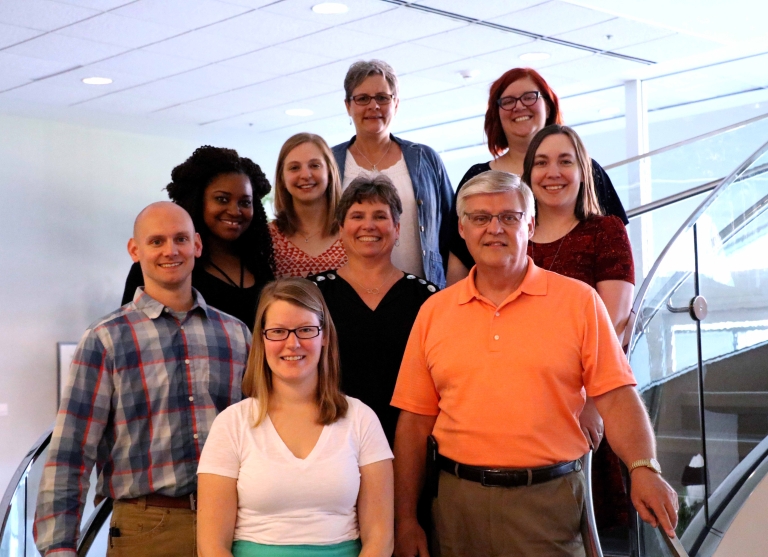 NACADA: The Global Academic Community for Academic Advising recently honored the IUPUI Health and Life Sciences Advising Center with its Outstanding Advising Program Award. One of the center's student success advisors, Kelsey Cox, received the Outstanding New Advisor Award as well. These awards recognize innovation and/or exemplary practices that have resulted in the improvement of academic advising services.
The Health and Life Sciences Advising Center is composed of student success advisors, a career consultant and undergraduate peer advisors who serve more than 1,500 health and life sciences students.
Mikki Jeschke, director of the advising center, said that collaboration and innovation contributed to the awards received: "It's exciting to see data that supports that the innovative practices this team employs are making a difference in the health and life sciences students' experience." 
Both the advising center and Cox will be honored at a reception and awards ceremony in October at the annual NACADA Conference in St. Louis.
Multidisciplinary Undergraduate Research Institute sets deadline for faculty proposals
The IUPUI Center for Research and Learning has announced the deadline for faculty members to submit team-research proposals for the Multidisciplinary Undergraduate Research Institute for 2017-18.
MURI is funded through a partnership between the Center for Research and Learning and the School of Engineering and Technology.
Students receive a $1,000 (academic year) or $3,200 (summer) research stipend. The mentors will receive up to $2,000 for research supplies or equipment. Half of the student stipend is disbursed mid-project, and the remainder is paid upon successful completion of the project and submission of all research products. Students are expected to work at least 25 hours per month (academic year) or 40 hours per week (summer), which includes participation in professional development sessions as determined by the program director.

Students who want to join MURI project teams will need to review the posted projects and, if interested, contact mentors directly by the posted deadline.
Submit complete proposals no later than 11:59 p.m. Friday, July 14.
For more information, contact Carolyn Key at cakey@iupui.edu.
School of Science Alumni Luncheon
The School of Science Alumni Association is hosting a luncheon with Dean Simon J. Rhodes from 11:30 a.m. to 1 p.m. Wednesday, June 28, in the Rapp Family Conference Center at Eskenazi Health, 710 Eskenazi Ave., for School of Science alumni who work at IUPUI.
Graduates of the School of Science can register online. For more information, contact Kimberly Merritt, director of alumni programs, at 317- 274-8905 or kdmerrit@iupui.edu.
IUPUI mediation training
The Office of Equal Opportunity will present its annual mediation training Aug. 8 to 11 in the President's Room at Hine Hall.
This course is designed to provide skills to mediate disputes and overcome communication challenges between individuals and among small groups. It is particularly beneficial to anyone involved in the dispute-resolution process. Registration is open to the IUPUI campus and the general public.
The training will help participants:
Communicate more effectively.
Acquire skills to mediate disputes.
Overcome communication challenges between individuals and among small groups.
Manage the dispute-resolution process.
The course will also include:
Mediation process demonstration and overview.
Instruction and step-by-step mediation process practice.
Realistic role-plays to give participants practice in conducting mediation sessions.
Discussion of the role, responsibilities and characteristics of an effective mediator.
Defining the mediator's relationship with administrative offices.
Exploring and practicing complex conflict situations and mediation challenges.
Registration is $150. The fee includes textbook and instructional material, daily break service, and lunch on Aug. 10.
For more information, contact the Office of Equal Opportunity at affaindy@iupui.edu or 317-274-2306.
Lower level of Barnes & Noble bookstore closed; Miles Printing moving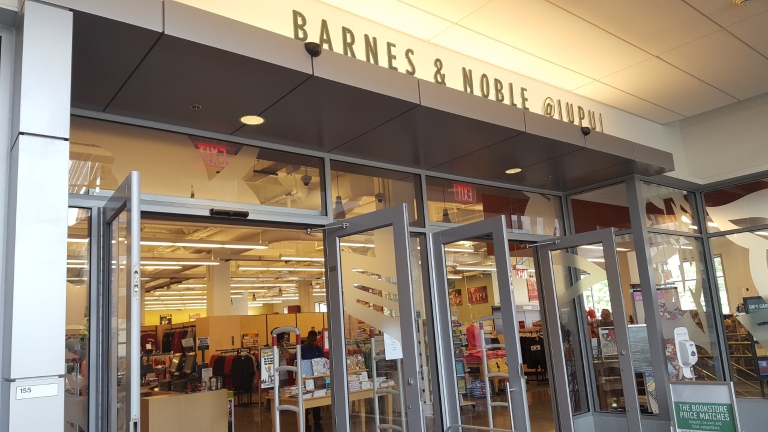 The lower level of the Barnes & Noble bookstore is closed to the public for space renovation to be repurposed for other campus needs. As part of this space renovation, Miles Printing – previously located in the lower level of the bookstore – will relocate to a new space in the lower level of the Campus Center adjacent to the game room. However, Miles Printing will not occupy this space until late July as the space is under construction.
During this transition period, you may still reach both Don Broadhead and Cathy Combs at IUPUIcsr@milesprinting.com for all of your print needs, with no change or impact to services. All usual processes will remain the same. Look forward to an open house event in August to showcase the new space within the Campus Center.