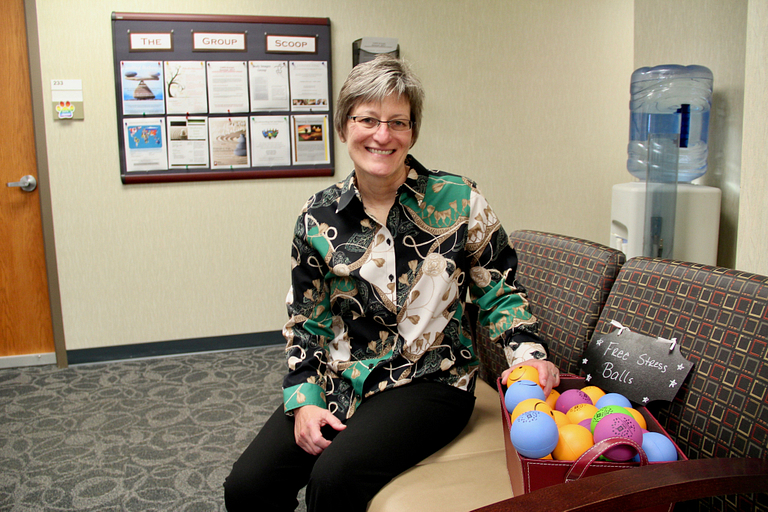 The Behavioral Consultation Team at Indiana University-Purdue University Indianapolis has received an increasing amount of reports every year since its official inception in 2009.
But core team members say it's not necessarily because more people at IUPUI are experiencing distress. Increased reporting is also due to increased exposure of the program, which has members spread across campus. The Behavioral Consultation Team is designed to support the health, safety and success of the Jaguar community "by providing consultation, making recommendations for action, and coordinating campus resources in response to reports of disruptive or concerning behavior displayed by students, staff or faculty," according to the program's printed material.
"There's an overall increased awareness of prevention and early intervention," said Julia Lash, director of IUPUI Counseling and Psychological Services, or CAPS, in the Division of Student Affairs. "Even for minor events, people's awareness is heightened a bit." 
Some indicators that a student may be in distress
Since 2009, the team has received about 600 reports. The last few years have seen between 100 to 150 each. The reports range from an eye-roll directed at someone – yes, an eye-roll – to incidents where it was necessary for IU police to get involved due to health or safety concerns.
No matter the severity of the report, the IUPUI Behavioral Consultation Team differs from its counterparts at other universities by working primarily with the individual who made the report. 
"Ninety-nine percent of the time, the reporting person has a relationship with the person they are reporting on," Lash said. "They can help the person they are concerned about make a connection. Unless it's high risk or compromises the safety of the community, we help the person who made the report. In turn, the people who have made reports get more comfortable coming back, more comfortable in helping someone. They can help a student get to us at CAPS, for example."
Lash said it is difficult to quantify prevented incidents, but the concrete point is that the earlier the intervention, the more success in prevention of conflicts or dangerous campus situations.
Lash gave a recent example of a report to the Behavioral Consultation Team. Two students in a program clashed. One was ostracized and excommunicated from the social circle. The student took it hard, so much so that an IUPUI staff member took notice and made a report. The team gave the staff member information on campus mental health resources to give to the student so he could get the support he needed.
"It was a mild situation," Lash remembered, "but that's what we want – make an earlier connection, and it's less likely to escalate."
Stressful times
The combination of the rigors of full-time academia along with societal issues and national news can weigh heavily on a young student. Lash said these factors are always considered when receiving a report. Still, campus resources and, if needed, campus police can prevent most potentially harmful situations, as long as the potential for such dangerous incidents is identified early. 
What you can do to help a student in distress
Lash said there hasn't been any retaliation toward those making reports. The stance on assisting the reporting person rather than confronting the student who is showing signs of crisis has helped in this regard.
Assisting Lash and her fellow core team members are representatives from about 20 IUPUI offices. The diverse team allows for every report to be looked at through numerous lenses.
"There is a broad range of behaviors people are concerned about," Lash said. "Everyone manages behavior differently. There are cultural differences, disabilities, issues that only apply to international students, or to veterans, and so on."
The BCT considers these factors in evaluating the situation and in determining the best next steps.
Team history
The roots of the Behavioral Consultation Team go back to the spring of 2007. On April 16 of that year, Virginia Tech student Seung-Hui Cho shot and killed 32 while wounding 17 on the Virginia Tech campus. The horrific event caused then-Virginia Gov. Tim Kaine to lead a review panel that reviewed the details of the tragedy and published an extensive report. IUPUI was among dozens of universities to use this information to develop more-comprehensive policies and procedures.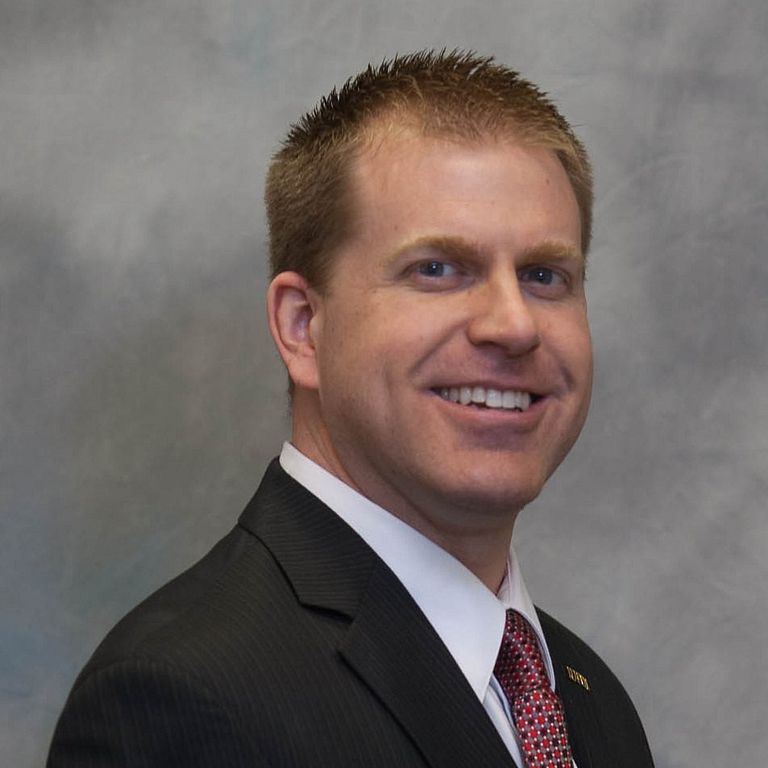 Dean of Students Jason Spratt said an informal team was already in place before the Virginia Tech shooting, but the decision to make the program more public and official was made as part of the IUPUI campus review. The program founders saw the importance of uniting students, staff, faculty and police for a safe campus and that communication must be improved along with tactics on how to prevent an incident.
In 2010, the Behavioral Consultation Team introduced its online portal to better serve the campus. Spratt said that students' parents have at times utilized the program when their son or daughter would go "radio silent" for a period of time. Early concerns allow earlier intervention.
"We make sure people are connected," Spratt said. "We want to help empower our community to help safeguard itself.
"The existence of the BCT has helped to keep some concerns that could have easily become bigger incidents from becoming bigger incidents because we were able to provide the support needed," he added. "We've had positive outcomes and feel really good about the work that has been done for the IUPUI community."