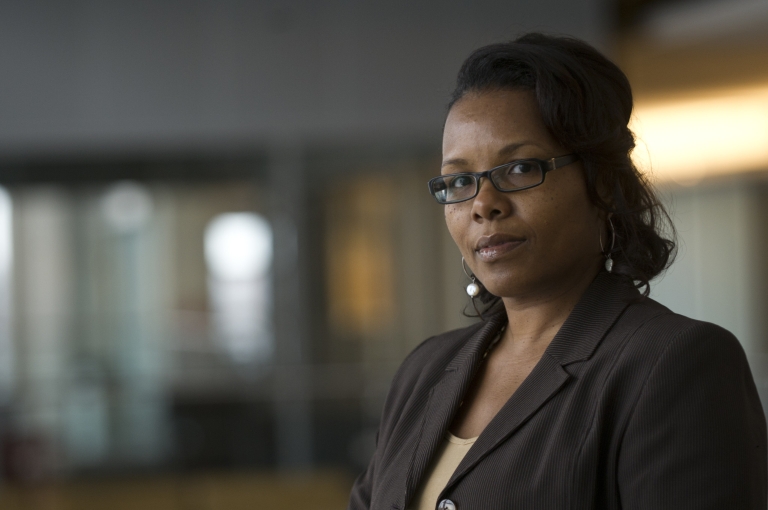 INDIANAPOLIS – Simon Atkinson, vice chancellor for research at Indiana University-Purdue University Indianapolis, has announced the appointment of Etta Ward as assistant vice chancellor for research development.
Ward had served as executive director of research development in IUPUI's Office of the Vice Chancellor for Research since 2014, and she was director of research development from 2003 to 2014. Her new appointment was effective May 11.
As assistant vice chancellor for research development, Ward assists the vice chancellor in the advancement of the research enterprise at IUPUI, including the oversight and implementation of the programs and services administered through the Office of the Vice Chancellor for Research. Her leadership role will extend to the university community and nationally, particularly through collaboration with other universities.
"Etta has been an integral part of research development at IUPUI for more than a decade, and her work has impacted scholarly activity in virtually every corner of the campus," Atkinson said. "She is perfectly positioned for this new role, in which she will develop and direct our current and future strategic plans to keep IUPUI flourishing as a leading research university."
After a progressive career in the nonprofit sector, Ward joined IUPUI in 2002 as a grants development coordinator/grants specialist, counseling and directing faculty, graduate students and academic staff in matters related to sponsored programs development and scholarly activity. As director and then executive director of research development, her duties included directing and managing eight internal competitive grant programs to support faculty research and creative activity.
During that time, Ward became known for her work in developing and employing effective faculty-development strategies to help early-career faculty move their research programs forward. She also continues to advance diversity in research efforts at IUPUI and beyond.
"I'm honored to take on this key position in the Office of the Vice Chancellor for Research, which facilitates research excellence, supports faculty and nurtures partnerships," Ward said. "I've been fortunate to serve IUPUI for 15 years and look forward to being able to do even more to enhance the research efforts of our talented campus community."
Ward earned her Bachelor of Arts in English in 1995 and an executive Master of Arts in philanthropic studies in 2008, both from IUPUI.