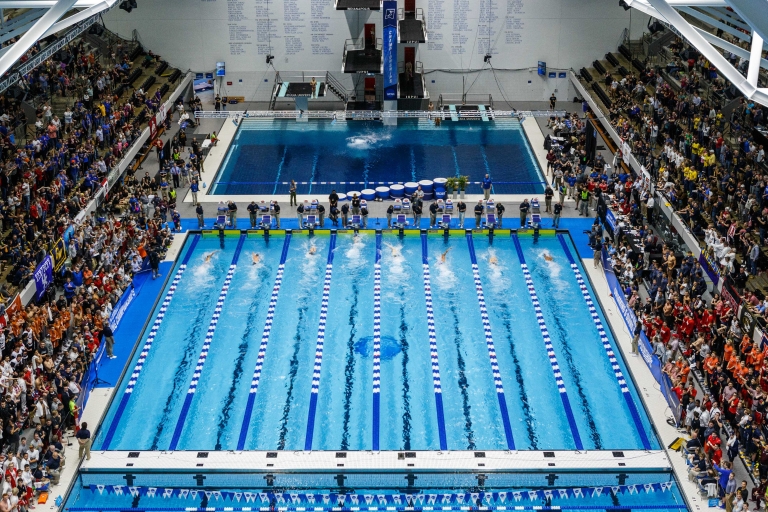 INDIANAPOLIS – Please join officials from Indiana University, Indiana University-Purdue University Indianapolis and OneAmerica® as they make an important announcement in support of the IU Natatorium, a nationally renowned, world-class aquatics destination that enjoys a rich tradition and three decades of iconic championships and record-setting performances.
The IU Natatorium is a 220,000-square-foot facility with an eight-lane, 50-meter competition pool; a six-lane, 50-meter teaching and training pool; and a world-class diving well. The venue holds 4,700 spectators and another 1,500 people on the deck, which makes the IU Natatorium the largest permanent swimming competition facility in the United States.
WHEN: 11:45 a.m. Tuesday, June 27
WHERE: IU Natatorium, West Concourse
WHO: IUPUI Chancellor Nasser H. Paydar and OneAmerica President and CEO Scott Davison
Since originally built in 1982, the Natatorium has hosted many significant sporting events, including the 1987 Pan Am Games and 13 U.S. Olympic Team Trials in swimming, diving and synchronized swimming. More than 100 records have been set in the pool, including 18 world records.