Former IU basketball standout Victor Oladipo to play for Pacers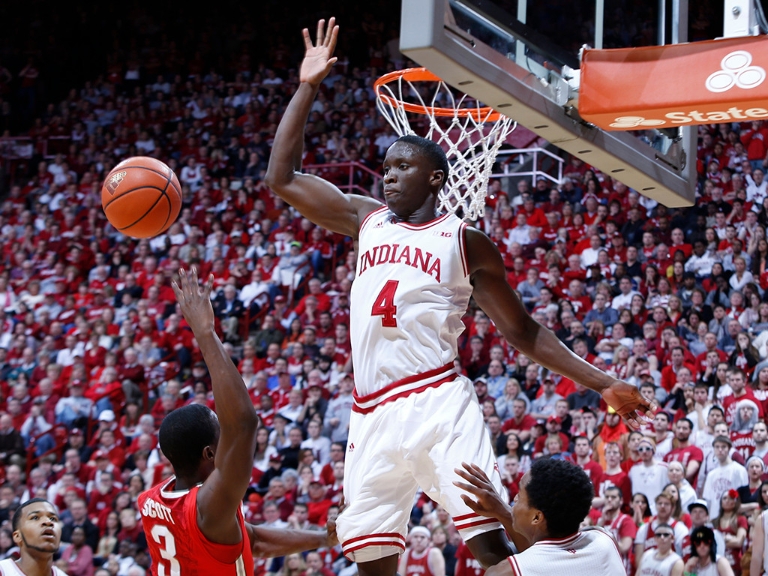 Former Indiana University basketball standout Victor Oladipo will play for the Indiana Pacers next season. He was acquired by the team along with fellow Oklahoma City Thunder player Domantas Sabonis in exchange for Paul George, the Pacers recently announced.
"We feel very strongly about the potential Victor and Domantas bring to our team and what they mean for the future of the franchise," said Kevin Pritchard, Pacers president of basketball operations. "Both are highly competitive, highly skilled, and both are winners. That is why both were lottery picks; that is why we sought them out to be part of this deal."
Following his three years at IU, Oladipo was drafted by the Orlando Magic as the second overall pick in the 2013 NBA Draft. As a rookie with the Magic, he was named to the 2013-14 NBA All-Rookie First Team and was twice named Eastern Conference Rookie of the Month. He played three seasons with the Magic before being traded to the Oklahoma City Thunder in June 2016.
Indiana Geological Survey changes name to add focus on water resources
The Indiana Geological Survey, a research institute of IU, has changed its name to the Indiana Geological and Water Survey. The name change was enacted as state law via Senate Enrolled Act 416 and took effect July 1.
The new name reflects a realignment of the survey's mission: to provide geological information and counsel that contribute to the wise stewardship of the water, energy and mineral resources of the state. The name also points out the survey's expanded efforts in the study and dissemination of information pertaining to the quality and quantity of Indiana's surface water and groundwater.
The organization is a research institute of IU that receives support, in part, from the Office of the Vice Provost for Research at IU Bloomington.
Jacobs School of Music welcomes new choral conducting faculty, including Singing Hoosiers director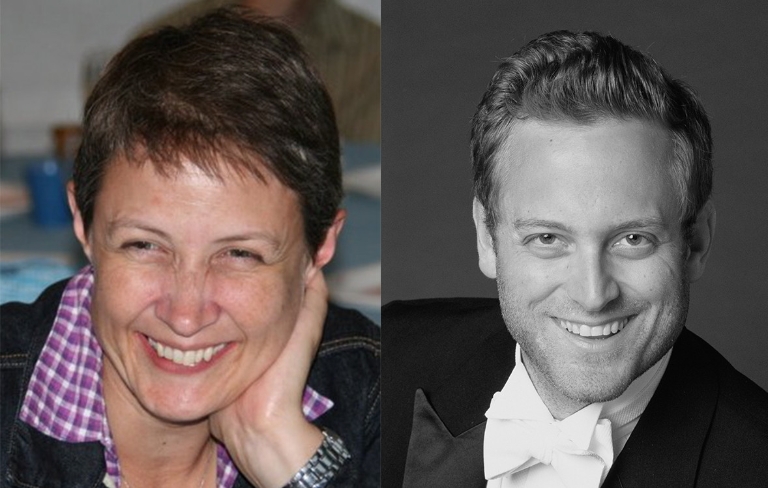 The IU Jacobs School of Music welcomes Chris Albanese and Carolann Buff to its Department of Choral Conducting faculty beginning Aug. 1. Each will join as assistant professor of music in choral conducting, and Albanese will be director of the Singing Hoosiers.
As Singing Hoosiers director, Albanese will hold the Pam and Jack Burks Professorship, established in 1999. He was previously a member of the Grammy Award-winning ensemble Chanticleer and conducted the men's chorus at the University of Cincinnati College-Conservatory of Music, among other work.
Buff is a scholar, teacher and musician regarded for both her research on late medieval motets and her expertise in historical performance. Her principal research interests include 14th- and early 15th-century musical style. She is a founding member of the internationally known medieval trio Liber unUsualis, and was previously assistant professor of choral musicology in the Department of Conducting, Organ and Sacred Music at Westminster Choir College of Rider University.
IU students learn many skills during Mathers Museum internship
Three IU Bloomington students are spending their summer helping the Mathers Museum of World Cultures prepare to reopen Aug. 15.
Kaila Austin, Ethan Miller and Margaret Slaughter are the inaugural Allen Whitehill Clowes Charitable Foundation interns – the museum's first paid interns. The private Allen Whitehill Clowes Charitable Foundation Inc. was established by the late Allen W. Clowes, a leading philanthropist in Indianapolis who made major contributions to various charities that promoted or preserved the fine arts, music, literature, education, science and history.
The Mathers Museum closed for renovations in May, which coincided with the start of the internships. The offering of competitive, paid internship experiences builds on decades of practicum student programming and significantly increases the Mathers Museum's ability to cultivate dedicated museum professionals at the undergraduate and master's levels.
IU swimmer Lilly King named Big Ten Female Athlete of the Year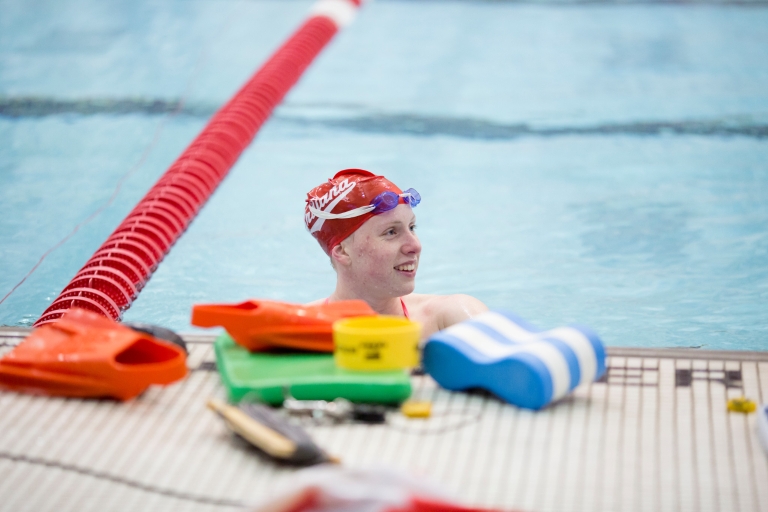 Indiana University swimmer Lilly King was named the 2016-17 Big Ten Female Athlete of the Year in June. King is the first woman in IU history to be honored by the Big Ten and just the sixth overall in school history. Jim Spivey (1982), Sunder Nix (1984), Steve Alford (1987), Anthony Thompson (1990) and Derek Drouin (2013) all previously earned the award.
The Big Ten Conference first honored a Female Athlete of the Year in 1983. The Big Ten Athletes of the Year are selected by a panel of conference media members from nominations submitted by each institution.
"It is hard to believe what Lilly King has accomplished in her short two years at Indiana University," IU head swimming coach Ray Looze said. "I admire the positive female role model she has become in Bloomington. Her confidence and courage are traits we want all our athletes to emulate at IU. She is a pleasure to both coach and have on a team, and we look forward to her very bright future."
Federal grant to IU program will create Indiana's 'Language Roadmap'
The Language Flagship, an initiative of the National Security Education Program within the U.S. Department of Defense, will fund a new "Language Roadmap" for the state of Indiana through IU. The two-year project will be administered through the IU School of Global and International Studies' Center for the Study of Global Change.
The goal of the Language Roadmap is to create a plan that will improve quality, increase access, enhance and diversify opportunities, ensure equity, and strengthen the statewide infrastructure to support and expand world language learning. The plan will be collectively developed, with input from business, government, health care and education sectors from across Indiana, to reflect the economic and educational needs and resources of a diverse and globally engaged state. It will address the entire education pipeline, from pre-K to higher education as well as workforce development.
21st Century Scholars Days highlights IU's participation in Indiana Black Expo Summer Celebration
IU will have a significant presence at the 47th annual Indiana Black Expo Summer Celebration, which runs through Sunday, July 16, in Indianapolis.
Representatives from each of IU's eight campuses and the Indiana Commission for Higher Education will be on hand for 21st Century Scholars Days, July 15 and 16. At the IU booth in the Indiana Convention Center exhibition hall, prospective students can learn more about academics and student life at IU. They can also learn about the 21st Century Scholars Program – Indiana's four-year, full-tuition scholarship – sign up to be a scholar, check their status as a scholar or complete their program requirements.
Additional information about IU's participation is available.