BLOOMINGTON, Ind. – The Indiana Geological Survey, a research institute of Indiana University, has changed its name to the Indiana Geological and Water Survey. The name change was enacted as state law via Senate Enrolled Act 416 and took effect July 1.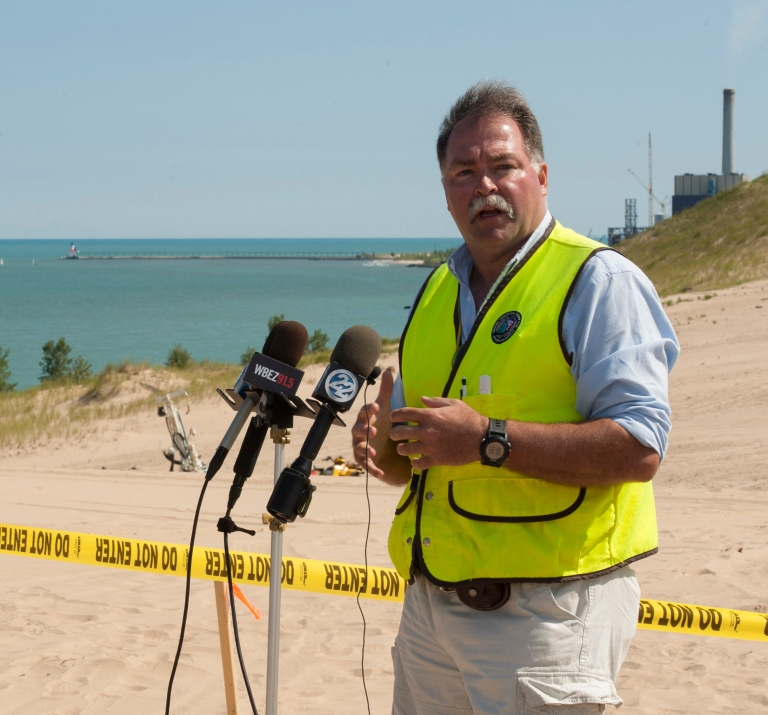 The new name reflects a realignment of the survey's mission: to provide geological information and counsel that contribute to the wise stewardship of the water, energy and mineral resources of the state. The name also points out the survey's expanded efforts in the study and dissemination of information pertaining to the quality and quantity of Indiana's surface water and groundwater.
"I think it is no surprise to anyone who follows the news that water is a growing issue in the 21st century," said survey director and state geologist Todd Thompson.
"As a Midwestern state, we assume that sufficient water exists for human and livestock consumption, agriculture and business uses. However, we have a limited inventory of the quantity, and even less knowledge of the quality, of this important resource. At the Indiana Geological and Water Survey, we hope to more accurately define water resources statewide."
The survey recently received a $1.63 million grant from the Indiana Finance Authority to help sample drinking water in more than 700 public schools across Indiana.
The Indiana Geological and Water Survey is a research institute of Indiana University that receives support, in part, from the Office of the Vice Provost for Research at IU Bloomington. Since 1837, the health, safety and welfare of Indiana's citizenry have benefited through a combination of the survey's activities: focused research initiatives and cooperative investigations with governmental agencies, businesses and industries, and educational organizations; geologic sample and data collection and archiving; and dissemination of information in many forms, including published maps, reports, databases and educational outreach programs.