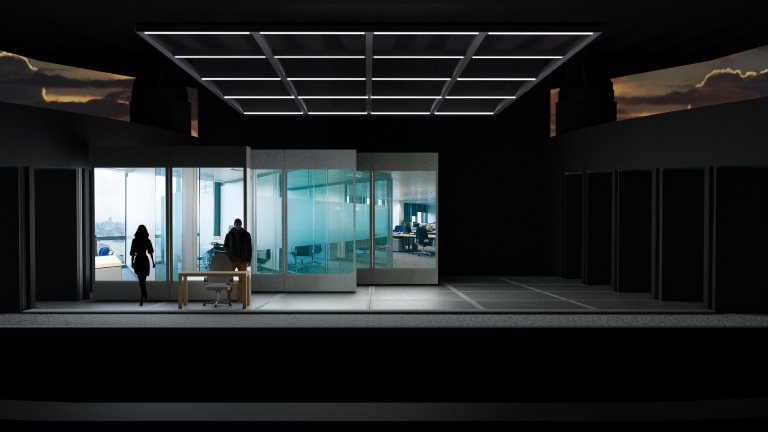 BLOOMINGTON, Ind. – The Indiana University Jacobs School of Music has partnered with Santa Fe Opera, San Francisco Opera and Seattle Opera to co-produce "The (R)evolution of Steve Jobs," an electro-acoustic opera about the Apple co-founder by composer Mason Bates and librettist Mark Campbell.
The production is Bates' first opera and will have its world premiere Saturday, July 22, at Santa Fe Opera in New Mexico. It will make its collegiate premiere in September 2018 at the IU Jacobs School of Music.
"The IU Jacobs School of Music wishes every success to Santa Fe Opera for what is sure to be an exciting and memorable opening night," said Gwyn Richards, the IU Jacobs School of Music David Henry Jacobs Bicentennial Dean.
Learn more about this unique partnership via an interview with Richards and Charles MacKay, general director of Santa Fe Opera.
Question: Why are collaborations like these so important for your organizations?  
Richards: We constantly are looking for avenues to explore that will allow what we value to mean more to more people. With that said, producing new and engaging opera productions requires a significant amount of resources. When organizations like ours partner, we can combine resources for our mutual benefit, and of course for the benefit of our audiences. But moreover, we are given just a bit more freedom to experiment, and the world, if only for a moment, stops and takes notice. Thus, our efforts promote and perpetuate the importance of live performance.  
MacKay: Throughout the opera's 61-year history, there have always been close ties between Santa Fe Opera and IU; many of our finest singers and performers have come to us from the IU Jacobs School of Music. Not only that, we know that our productions transfer easily to the IU Musical Arts Center, having shared our productions of "The Last Savage" and "The Daughter of the Regiment" in recent years.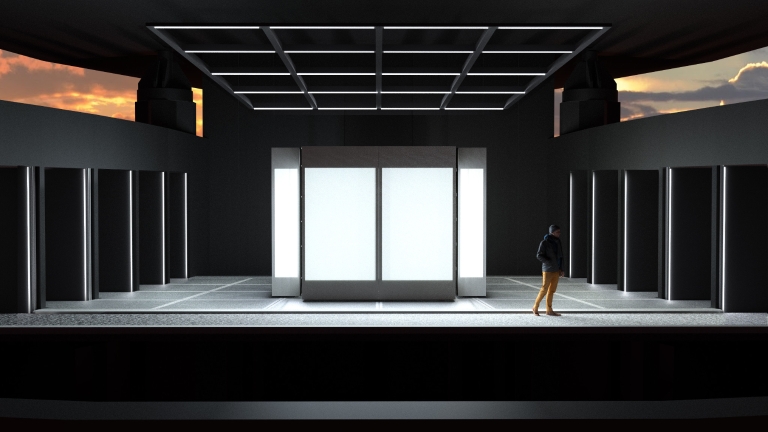 Question: Why did you look to the IU Jacobs School of Music as a partner for the production of "The (R)evolution of Steve Jobs"?
MacKay: In times when resources are not as abundant as we may wish, it makes great sense to share costs with institutions like Indiana University Jacobs School of Music, San Francisco Opera and Seattle Opera. Beyond the financial aspect, it is key that the piece is seen and heard as widely as possible. A setting like IU Jacobs School of Music offers the opportunity to introduce the work to a younger audience, for whom the subject matter is so well-suited.
Question: What excites the IU Jacobs School of Music most about this partnership?
Richards: Music is the world's most powerful medium. It has the ability to reach deep into our core and move us in a way quite unanticipated. In our search to be more relevant tomorrow than today, it is incumbent upon us to push the creative envelope and to find new ways to tell timeless stories to those who have yet to experience the power of live music and performance. Partnerships between collegiate enterprises and premier organizations, such as Santa Fe Opera, drop a spotlight on the importance of live opera performances.
I find it most exciting that in this moment, we are given the opportunity to ask the world to join us for something different so that they may experience, as well as develop an opinion about, the unexpected. Offering the opportunity for a live opera performance to speak to an audience member's most vulnerable place has the potential to leave them forever changed – different than when they arrived, more fully aware of who they are.