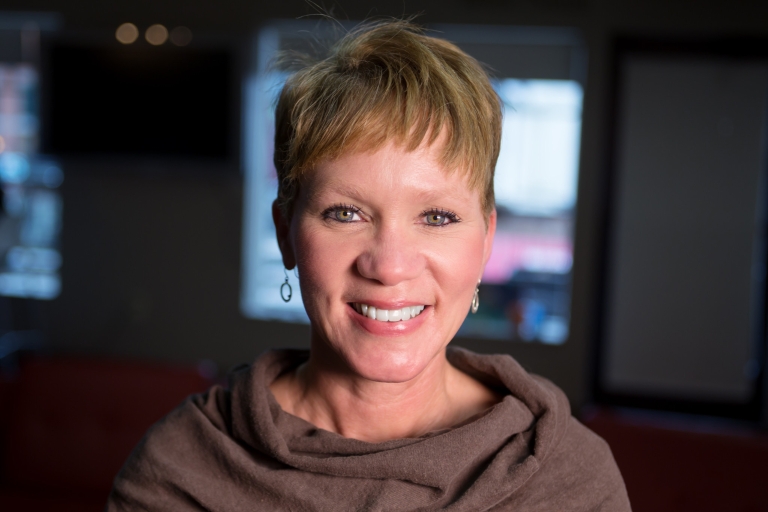 INDIANAPOLIS – Indiana University-Purdue University Indianapolis Vice Chancellor for Finance and Administration Camy Broeker has announced the appointment of Margie Smith-Simmons as assistant vice chancellor for finance and administration.
Smith-Simmons will serve as an advisor to Broeker in implementing and monitoring the division's strategic agenda and will develop the appropriate measurement and assessment methods for the division. She will also provide leadership and management for the IUPUI Office of Sustainability and the division's Office of Technology Services to ensure that the long-term strategic planning for these organizations is aligned with division, campus and university missions. Additionally, Smith-Simmons will oversee communications for the division and serve as the primary liaison with IU Emergency Management and Continuity and the campus liaison for the University Policy Committee.
"We are tremendously excited to have someone with Margie's comprehensive experience and passion for IUPUI join the finance and administration team," Broeker said. "I am confident Margie will bring valuable perspectives and strategies that will help the division achieve its mission and objectives."
Smith-Simmons currently serves as IU's spokesperson and assistant vice president for strategic communications. In this role, she has developed and implemented a strategic and integrated communications program that has enhanced IU's image locally, regionally and nationally, and increased the awareness and understanding of the university and its priorities both internally and externally. She also represents the university with local, state and national media. Smith-Simmons first joined the university in 2012 as director of strategic communications for the IUPUI campus. Prior to IU, she served as public relations manager for IU Health and press secretary and deputy communications director for former Indianapolis Mayor Bart Peterson.
"I'm delighted to be joining Vice Chancellor Broeker and her talented, collaborative and dedicated team," Smith-Simmons said. "I look forward to advancing the work of the division and supporting the campus as it heads toward its 50th anniversary."
Smith-Simmons, who earned her Bachelor of Science in criminal justice from IU, will begin her new position Sept. 5.