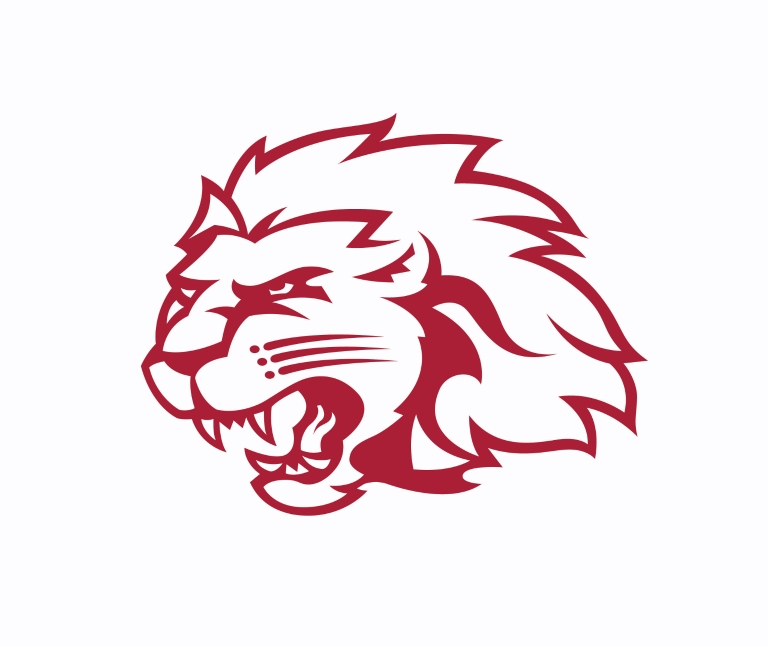 They roar, swoop, charge, claw and prowl. They also represent Indiana University across each campus, the state and beyond.
They are our mascots.
Most people are familiar with the Hoosiers, but as people in Bloomington well know, a Hoosier is not actually a mascot.
"It's not an animal, a bird or a mythical creature, either. A Hoosier is a proud member of the IU family," reads the campus's Hoosier Life website.
"When we need to remind ourselves what that means, we get out our cream-and-crimson gear or put on our candy-striped pants and go all in to cheer on our athletic teams."
Unlike IU Bloomington, Indiana University-Purdue University Indianapolis and the system's six other campuses do have fierce – and mostly furry – friends to help represent their spirit. Joining that list in April was Indiana University-Purdue University Columbus, which named its first-ever IU-recognized mascot, the Crimson Pride, on IU Day.
IU Day Mascot Dance-Off
The road to becoming the Crimson Pride was not a straight one. Nearly three decades ago, IUPUC students were unofficially known as the Flyers, simply due to the campus's proximity to an airport. The theme persisted through deliberations for its new moniker, with Flyers and Aviators vying for the title.
Alas, both went by the wayside, along with Barnstormers, Bears, The C's, Foxes, Owls and Turbos. Another top contender? Kittens. Really.
Ultimately, the honor went to the Crimson Pride as a symbol of the family atmosphere both on campus and in a real pride of lions.
"The introduction of Crimson Pride brings excitement and positive energy. It builds community and meets the desires of the community to have a visual representation of their shared campus pride within the IU/IUPUI family and the south-central region of Indiana," said Sandra Miles, who holds many titles on the Columbus campus, including dean of students and director of student affairs.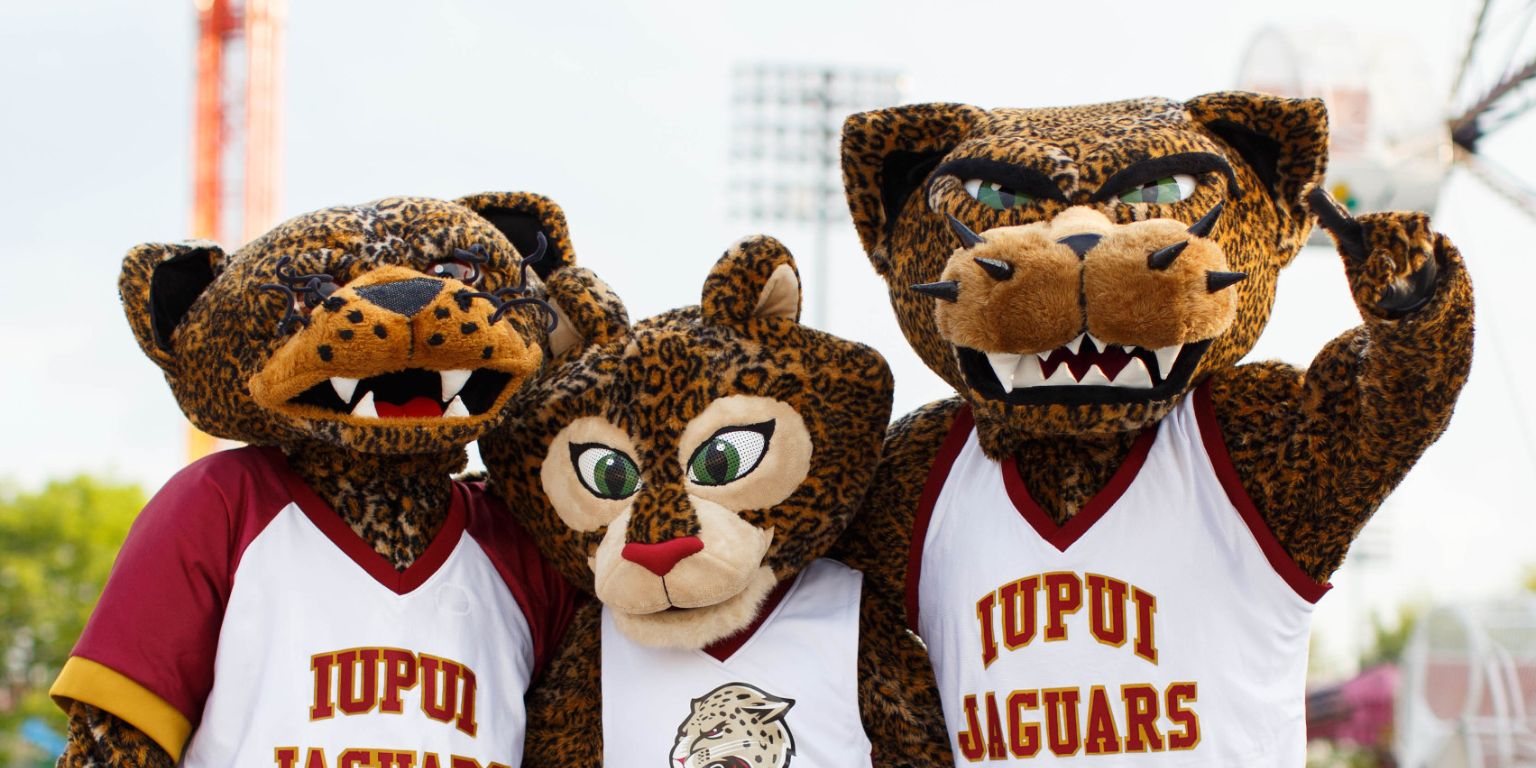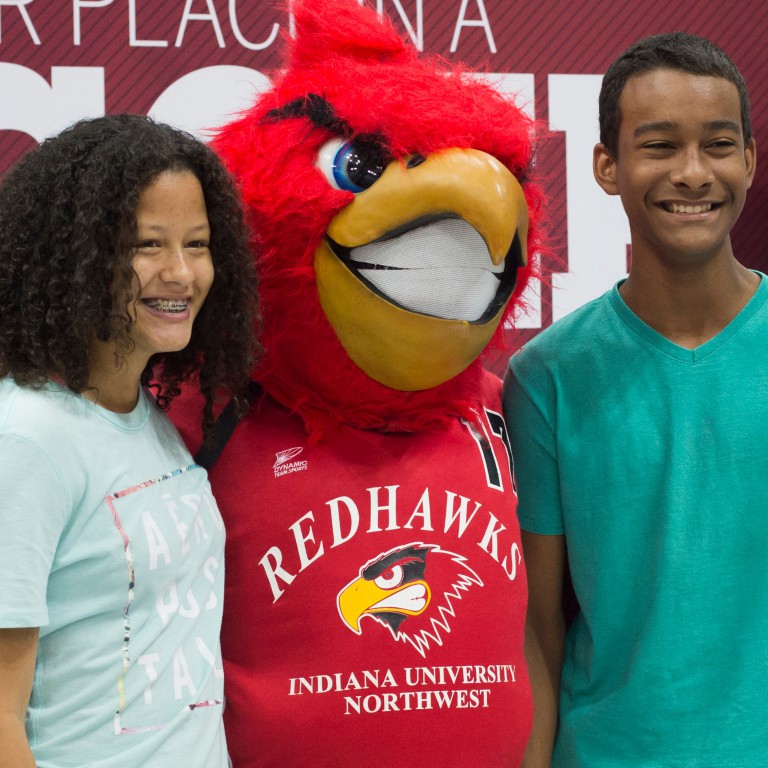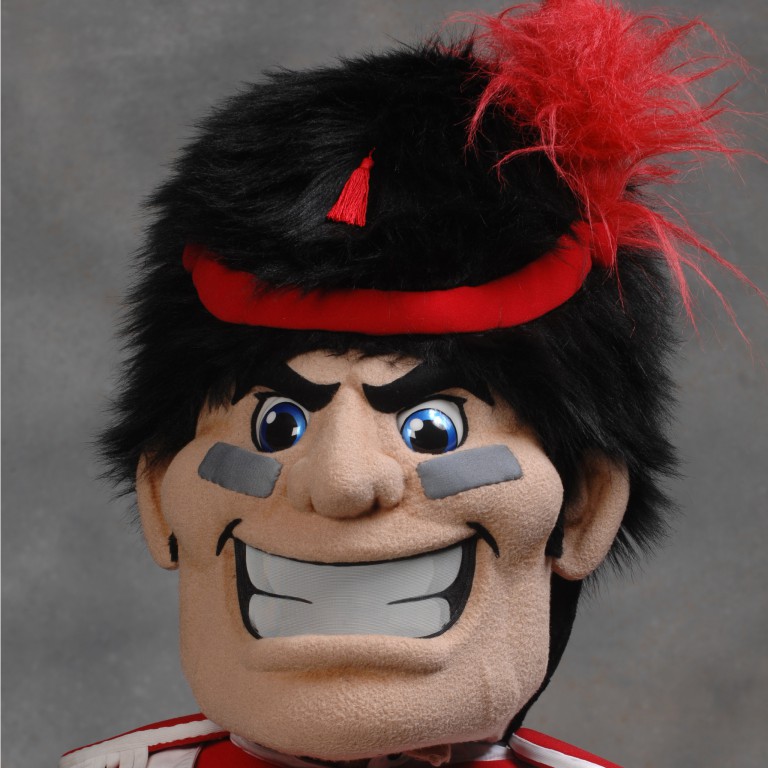 As a campus working under the auspices of IUPUI, it's fitting that IUPUC would also be represented by a feline. And like IUPUC, the Indy campus had some interesting options before settling on Jaguars in 1998. While many of the suggestions put forth by students quite literally identified its downtown location, with City Hawks, Metro Cats and Circle Cats making the final list, "Jags" spoke to the powerful and confident spirit of IUPUI.
The regional campuses have their own rich mascot histories. The title for longest tenure goes to IU Southeast, which adopted the Grenadier during the 1971-72 school year. It wasn't until 2008, however, that Gus – billed as being 6 feet 9 inches tall with a size-38 boot – was named.
Prior to becoming Grenadiers, IU Southeast athletic teams were known as the Cougars. That, of course, is a distinction held by IU Kokomo today, with Kingston prowling the campus. IU South Bend has Titus the Titan, while the IU East and IU Northwest mascots battle it out to be the best Rufus in the state.
At IU Northwest, the selection of Rufus the RedHawk is enough to make any academic smile. Wanting to replace "the Blast" in 1999, then-student William Granzow II teamed with local park rangers to research birds of prey and other animals native to that region of Indiana. The final decision was a play on the red-tailed hawk so often seen soaring over Indiana Dunes State Park.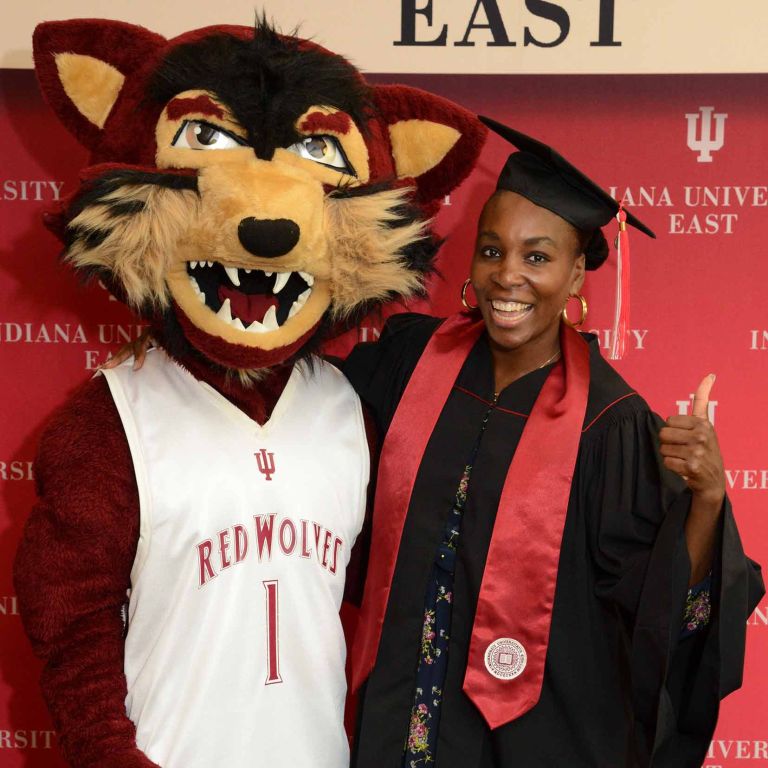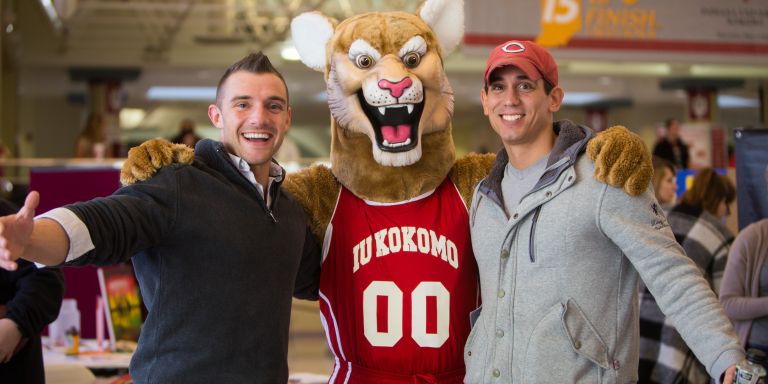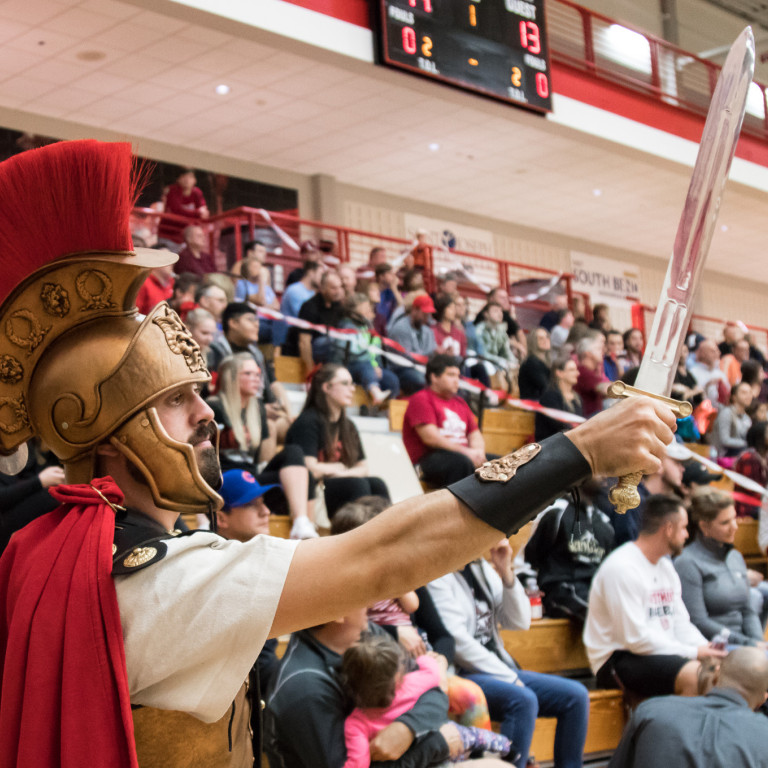 Rufus the Red Wolf at IU East, who is quick to point out he is no relation to the hawk with whom he shares his name, came around about 10 years later. An overwhelming 162 suggestions were proposed by the community before the campus officially announced its new mascot during a holiday basketball tournament in 2008.
Loyalty to our campuses runs deep. We may be Hoosiers or Cougars, Jaguars or Crimson Pride. Some of us are Grenadiers or Titans, or even RedHawks and Red Wolves. But just as importantly, we are all proud of the crimson roots that connect us throughout the long – and spirited – history of IU.