IU Northwest to dedicate new Arts and Sciences building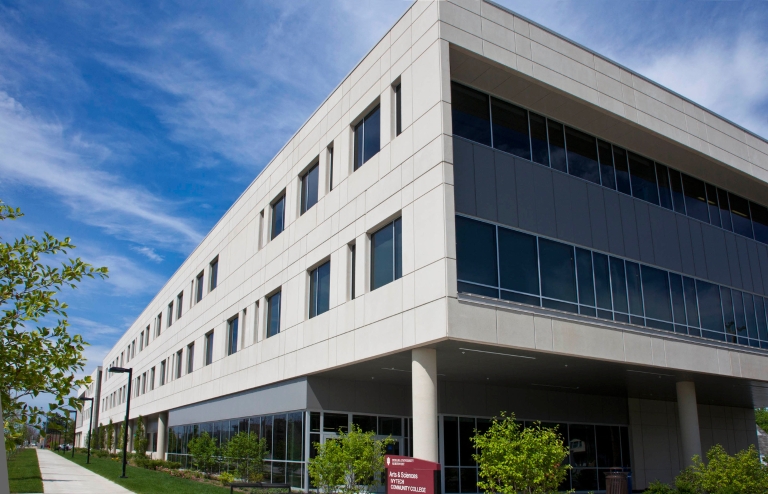 A dedication ceremony for the new Arts and Sciences building at Indiana University Northwest will be at 4 p.m. followed by a concert with the Northwest Indiana Symphony Orchestra at 7 p.m. Friday, Aug. 25.
IU Northwest will share the building with Ivy Tech Community College. Half of the $45 million building will house IU Northwest's fine and performing arts programs, as well as academic and administration space for the College of Arts and Sciences. Ivy Tech will occupy 30 percent of the building, and the remainder of the building will include classrooms and informal study spaces for both campuses.
Both IU President Michael A. McRobbie and IU Northwest Chancellor William J. Lowe will attend the dedication.
Joyce Q. Rogers weighs in on Black Philanthropy Month
Joyce Q. Rogers, vice president for development and external relations for the Office of the Vice President for Diversity, Equity and Multicultural Affairs, recently shared her thoughts on Black giving in a blog post for the office's website.
In the post, which was crafted in honor of August being Black Philanthropy Month, Rogers highlights the long history and culture of giving in Black communities, despite stereotypes that cast its members as takers.
She writes, "Dispelling images of welfare systems, food stamps, and lost employment through that of choice as opposed to that of the inequities often imposed upon minority societies, Black Philanthropy Month encourages all to help others in whatever form they choose to better communities, thus bettering society as a whole."
IU School of Medicine launches new mobile app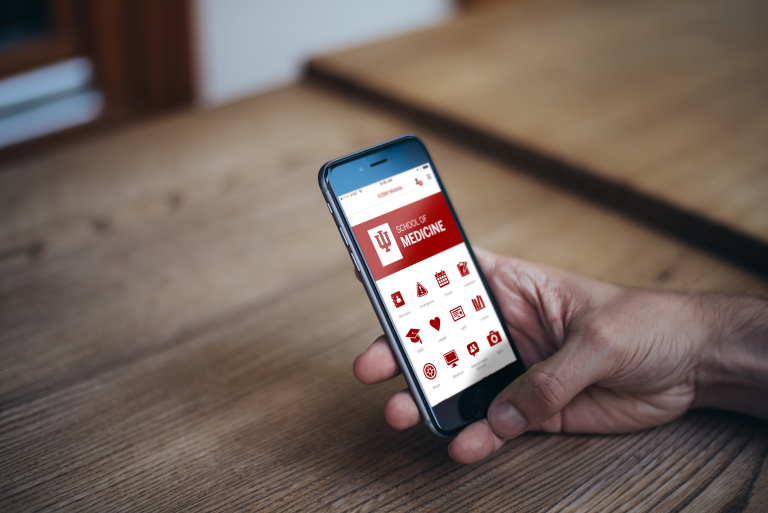 The IU School of Medicine launched a new mobile app this month to help its students find information about services and other types of support.
IUSM Mobile provides access to a wide range of resources, including health and counseling services, calendar events, library resources and transportation information. It enables users to access campus maps and emergency hotlines, book a room to study and search the IU People directory from a mobile device. The app also offers on-the-go access to pertinent information about medical student education, and graduate and health profession programs.
Users can submit feedback, visit the school's website and access social media outlets via the app. Future updates will include features that focus on faculty and staff information needs. To download the app, visit the app store and search "IUSM Mobile." To see screenshots from the mobile app and for more details, visit MedNet.
New IU associate vice president for budget and planning appointed
IU Vice President and Chief Financial Officer John Sejdinaj has announced the appointment of Samuel B. Adams as associate vice president for budget and planning effective Sept. 5.
Adams will coordinate the activities of all IU campuses in constructing and monitoring the university's $3.5 billion annual budget. He will help establish budget parameters, review budget submissions, formulate tuition and salary policies, and set overall financial strategy for the university. Adams will also oversee a team that provides financial analysis and develops recommendations for university senior leadership, including the president and Board of Trustees.
Adams is currently the associate chief financial officer and director of finance at the IU School of Medicine. He also helped create the accounting and reporting infrastructure necessary to support the Precision Health Initiative, the first recipient of the IU Grand Challenges Program.
Apply IU lets prospective students apply to multiple IU campuses at once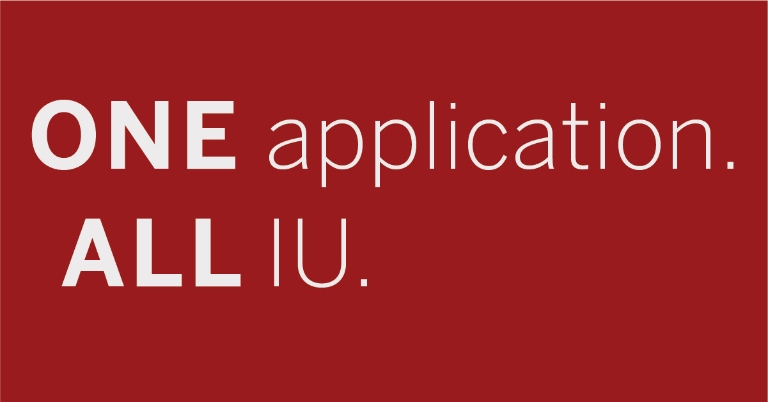 With one application – and one application fee – prospective students can now apply to multiple IU campuses. The new Apply IU online application is streamlined and mobile friendly, helping to remove barriers that prevent students from expanding their college search.
While students will need to fill out only one application to apply to several IU campuses, admissions offices from each campus will independently review applications and send admissions decisions to students.
In addition to Apply IU, the IU Bloomington campus also gives students the option of using the Common Application or the Coalition for Access, Affordability and Success for admissions.
IU faculty named to national geological and chemical societies
Two IU geologists have been named to the Geological Society of America, and two IU faculty are now American Chemical Society fellows.
Kathy Licht and Todd Thompson have been named fellows of the Geological Society of America in recognition of their contributions to the geosciences through research, teaching, publication and service. Licht is an associate professor in the Department of Earth Sciences at IUPUI. Thompson is director of the Indiana Geological and Water Survey at IU Bloomington and serves as Indiana state geologist.
The new American Chemical Society fellows are Dennis G. Peters, the Herman T. Briscoe Professor of Chemistry in the IU Bloomington College of Arts and Sciences' Department of Chemistry, and Pratibha Varma-Nelson, a professor in the Department of Chemistry and Chemical Biology in the School of Science at IUPUI.
The Geological Society of America aids professional growth of earth scientists at all levels of expertise and from all sectors by organizing scientific meetings and conferences, disbursing research grants and awards, supporting geoscience teachers, enabling students from diverse backgrounds and fostering awareness of geoscience issues. The American Chemical Society, a not-for-profit organization chartered by the U.S. Congress, is a global leader in providing access to chemistry-related information and research through its multiple databases, peer-reviewed journals and scientific conferences.
McRobbie, other higher ed presidents tout value of university research with Vice President Pence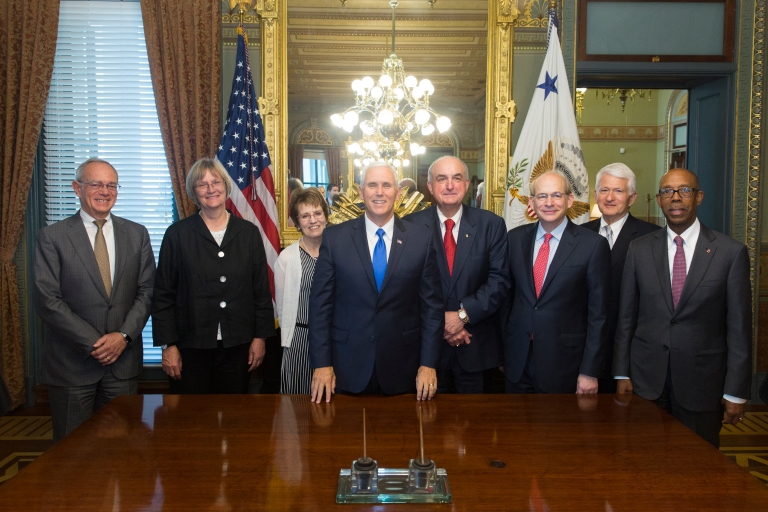 IU President Michael A. McRobbie led a delegation of university presidents who met with U.S. Vice President Mike Pence recently to discuss the importance of research funding and the role of research universities in innovation and economic development.
During the meeting, which was arranged by IU on behalf of the Association of American Universities, McRobbie and his presidential colleagues highlighted the contributions U.S. universities have made, through basic scientific research, toward strengthening the nation's economic competitiveness and national security. They also talked about how their universities might more effectively align their research and engagement efforts with the federal government's goals for creating new jobs, spurring business innovation and improving public health.
The conversation with Pence gave the delegation members an opportunity to express their support for a number of important federal government actions, including:
Reducing regulations affecting higher education and research.
Building a scientific infrastructure that supports innovation.
Continuing recent efforts to preserve federal work-study and student aid programs.
IU researchers discover more than 160 inventions in 2016-17
During the 2016-17 fiscal year, 164 inventions were discovered and disclosed by IU faculty, staff and students. This represents a 9.3 percent year-over-year increase from the 2015-16 fiscal year total of 150. Seventy-three inventions originated at the IU School of Medicine, 54 at IU Bloomington and 37 at IUPUI.
Disclosures were made to IU Research and Technology Corp., which served to protect, market and license intellectual property developed at IU to help advance commercialization of faculty discoveries by industry.
On July 1, IU's technology transfer staff were reorganized and expanded, moving both the personnel and the technology transfer functions from the IU Research and Technology Corp. to the Office of the Vice President for Research. Changes were implemented in an effort to better serve faculty needs, allowing closer alignment and to enhance the ability to leverage university resources and realize efficiencies.
Margie Smith-Simmons appointed IUPUI assistant vice chancellor for finance and administration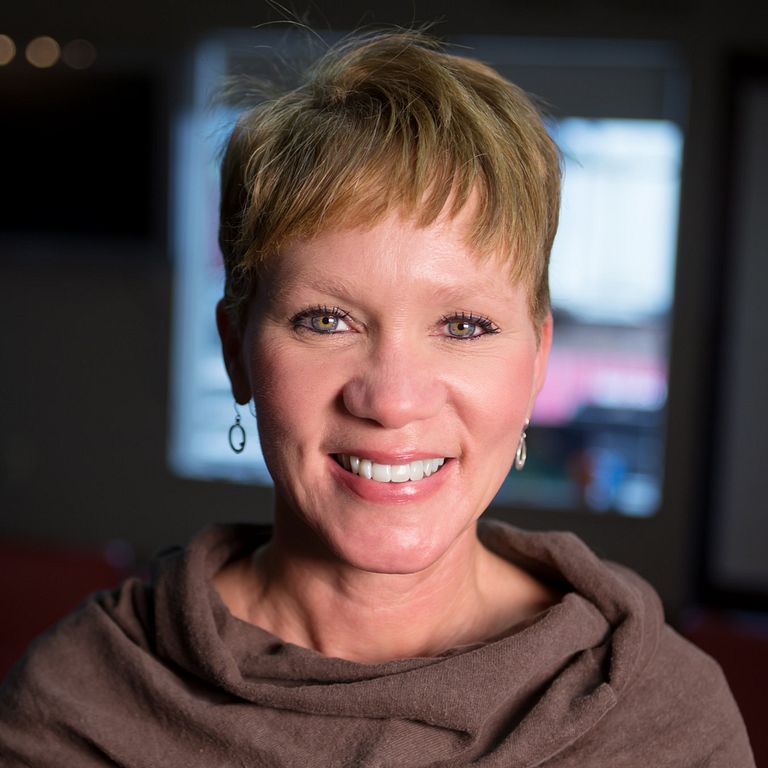 IUPUI Vice Chancellor for Finance and Administration Camy Broeker has announced the appointment of Margie Smith-Simmons as assistant vice chancellor for finance and administration.
Smith-Simmons will implement the division's strategic agenda and develop the appropriate measurement methods for the division. She will also provide leadership and management for the IUPUI Office of Sustainability and the division's Office of Technology Services to ensure that the strategic planning for these organizations is aligned with division, campus and university missions. Additionally, Smith-Simmons will oversee communications for the division and serve as the primary liaison with IU Emergency Management and Continuity and the campus liaison for the University Policy Committee.
Smith-Simmons currently serves as IU's spokesperson and assistant vice president for strategic communications. In this role, she has developed and implemented a strategic and integrated communications program that has enhanced IU's image locally, regionally and nationally.
IU Foundation Board of Directors appoints two new members
The Indiana University Foundation Board of Directors has appointed two new members: Julie Davis (B.S. '81) and James Fielding (B.A. '87).
Davis has served as the director of business development for Worth New York, a New York-based fashion and women's apparel company, since 2012. She recruits, trains and develops entrepreneurial women interested in fashion. Outside of work, she currently serves on the board of the Methodist Health Foundation and on the WFYI Foundation Board of Directors.
Fielding is president of consumer products and innovation for Fox Networks Groups. He oversees licensing, product development and new business opportunities for both businesses and FX Networks. Fielding is also the founder of Intersected Stories, a consultant group that provides support and analysis in the areas of entertainment licensing, retail business development, strategic brand management and content development.