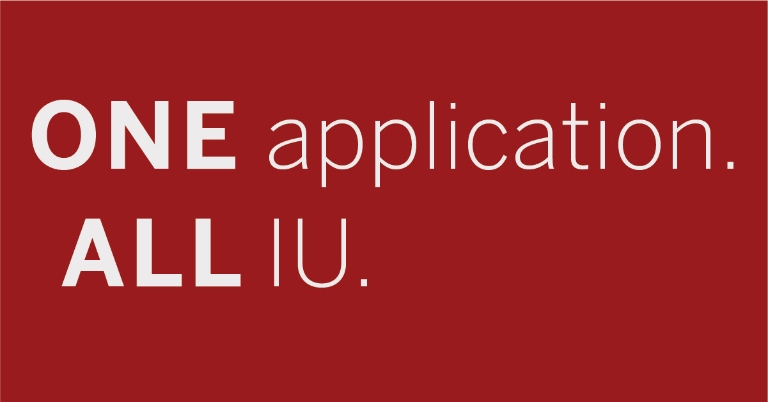 BLOOMINGTON, Ind. – Today, the application process for undergraduate admission to Indiana University becomes easier than ever.
With one application – and one application fee – prospective students can now apply to multiple IU campuses. The new Apply IU online application is streamlined and mobile friendly, helping to remove barriers that prevent students from expanding their college search.
"Submitting college applications can be stressful for students, and we believe Apply IU can greatly simplify the process," said John Applegate, executive vice president for university academic affairs. "The process will also be more efficient as IU campuses can share application information and related materials, and the financial burden of multiple applications will be eased by charging one fee across all campuses.
"For in-state students who know they want an Indiana University education but are still undecided on a campus, Apply IU will offer multiple choices all at once."
While students will need to fill out only one application to apply to several IU campuses, admissions offices from each campus will independently review applications and send admissions decisions to students.
In addition to Apply IU, the IU Bloomington campus also gives students the option of using the Common Application or the Coalition for Access, Affordability and Success for admissions.
Learn more about Apply IU