BLOOMINGTON, Ind. – Indiana University experts are now accessible with the click of a button.
The systemwide IU Experts Database, launched today, brings faculty and staff experts from all of IU's campuses across the state into one simple, searchable web page.
The system allows members of the media and public to more efficiently connect with subject-matter experts across the university as well as increase IU's media presence.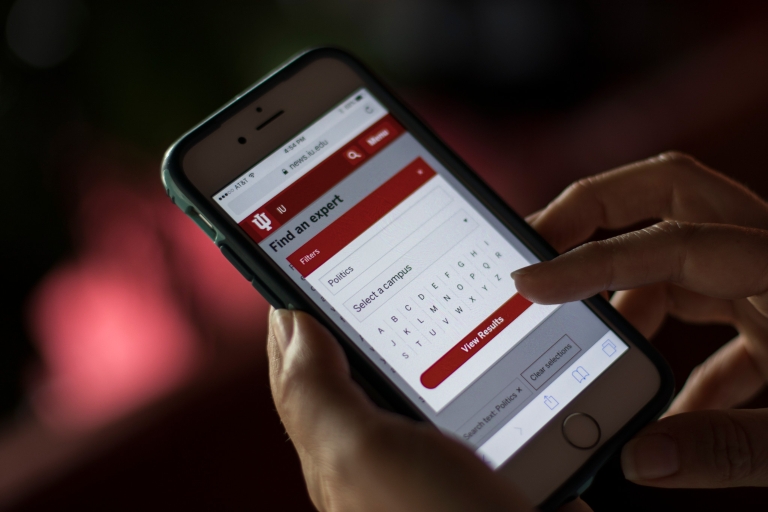 "The database is designed to enable all IU faculty and staff to offer their knowledge and expertise to the outside world," said Margie Smith-Simmons, assistant vice president for strategic communications. "It will also be particularly helpful to members of the news media who need to quickly and accurately identify IU experts when working on breaking news stories."
The universitywide strategic plan calls for highlighting the "community of scholars" throughout IU and incorporating faculty research and expertise, which will be made easier with the public, searchable database.
Highlights of the database include a responsive search function that allows for search by keyword, name or IU campus.
The experts database, news.iu.edu/iu-experts, continually accepts new submissions of faculty and staff experts. Profiles are created by the subject-matter expert to highlight the work and areas of expertise they want to be made public, including contact information so that members of the media, alumni and general public may reach out based on their areas of subject-matter expertise.