Heads up, staff and faculty members: Inside IU Bloomington will begin publishing weekly, starting with today's edition.
You'll receive Inside IU Bloomington in your email inbox each Tuesday.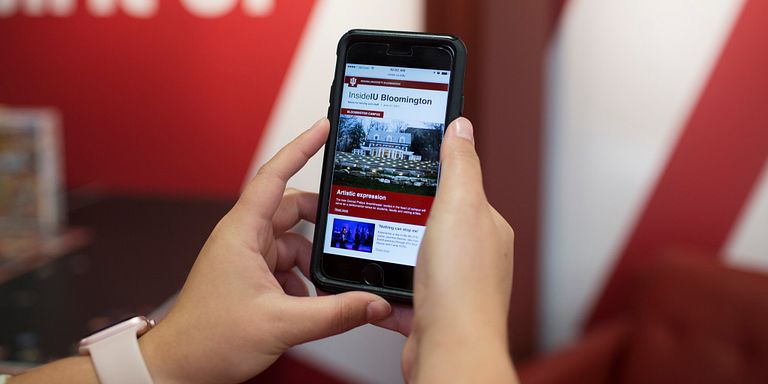 We shifted from a Wednesday distribution to lessen confusion for our readers who receive both Inside IU Bloomington, which shares news for this campus, and Inside IU, which shares news for all campuses.
Inside IU will continue to be published biweekly and will arrive in your inbox on Wednesdays.
Both publications are dedicated to sharing "news you can use" for IU's faculty and staff, as well as stories about your campus and colleagues, videos, spotlights, professional development and grant funding opportunities, research findings and news, and giveaways.
Got a story idea or news tip? Share it with our team at iniu@iu.edu. The internal news team includes editor Bethany Nolan, writer Bailey Briscoe and production coordinator Marah Harbison.
Want to look up a story from an earlier issue? Visit the Inside IU Bloomington archive.
All Inside IU Bloomington stories appear on the News at IU website, the source for comprehensive news and information about Indiana University, and can be found by searching the tag "Inside IU Bloomington" or under the "News for Faculty and Staff" tab.