Move-In Day for IU Bloomington is Aug. 16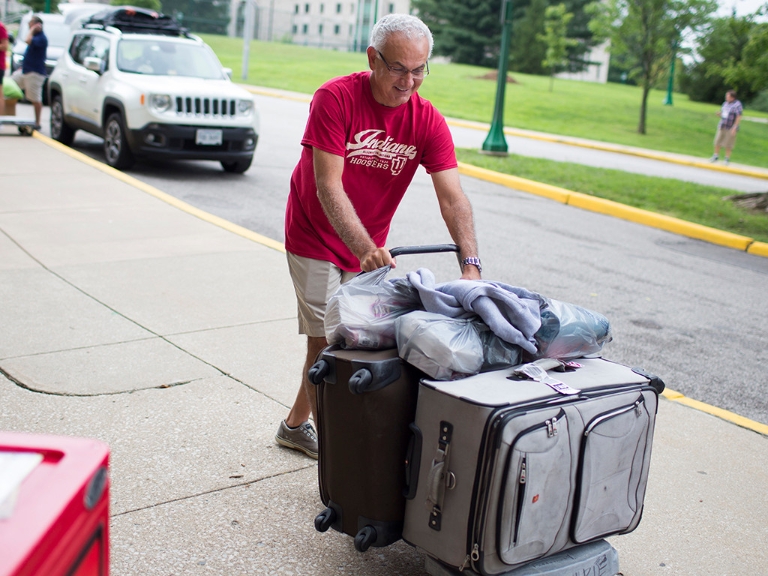 Heads up, faculty and staff: Indiana University Bloomington students are moving into residence halls for the 2017-18 school year next week. The largest number of students will arrive on the official Move-In Day, which is Wednesday, Aug. 16.
Any student arriving prior to the official Move-In Day must take part in an IU-approved program, such as Experience IU. These students will start arriving Sunday, Aug. 13, though the largest number of students will arrive Aug. 16.
To accommodate traffic to and from residence halls, adjusted traffic patterns will be in place from 7:30 a.m. to 5 p.m. Aug. 16. IU Police Department officers will be stationed at several intersections, and signs will redirect traffic. Changes in traffic patterns include:
Tenth Street will be one way west from Union Street to Jordan Avenue. The south lane of 10th Street will be used as an unloading zone.
Eastbound traffic for 10th Street will be rerouted to Law Lane between Jordan Avenue and Union Street. 
Seventh Street will be one-way east from Jordan Avenue to Union Street, and the south lane of Seventh Street will be used as an unloading zone.
Sunrise Drive will be one way south from 10th Street to Seventh Street.
Rose Avenue will be one way north from Third Street to Seventh Street, and the east lane of Rose will be used as an unloading zone.
Information on Bloomington street construction projects that could affect traffic is available from the website of the IU Office of the Vice President for Capital Planning and Facilities and the city of Bloomington InRoads site.  For traffic and parking updates, follow Indiana University and the IU Police Department-Bloomington on Facebook and @IUBloomington on Twitter. IUPD will also be posting updates via the mobile traffic app Waze.
IMU hosts Biddle Hotel grand re-opening
The Indiana Memorial Union hosted a grand re-opening of the Biddle Hotel and Conference Center on Aug. 1. Guests were invited to tour newly renovated, IU-themed rooms and enjoy refreshments from the IMU.
The hotel refurbished all 189 guest rooms, replacing wall coverings, carpet, lighting, drapes, furniture and other furnishings. The updated hotel rooms will feature renovated bathroom fixtures and finishes, more modern furnishings and designs meant to mirror quintessential campus elements like red clocks, bronze memorial statues and even the IMU itself. Electrical, lighting, plumbing and other mechanical upgrades are included as well.
The renovation was the most extensive for the hotel since 1994.
IU Bloomington featured in 'Fiske Guide to Colleges 2018'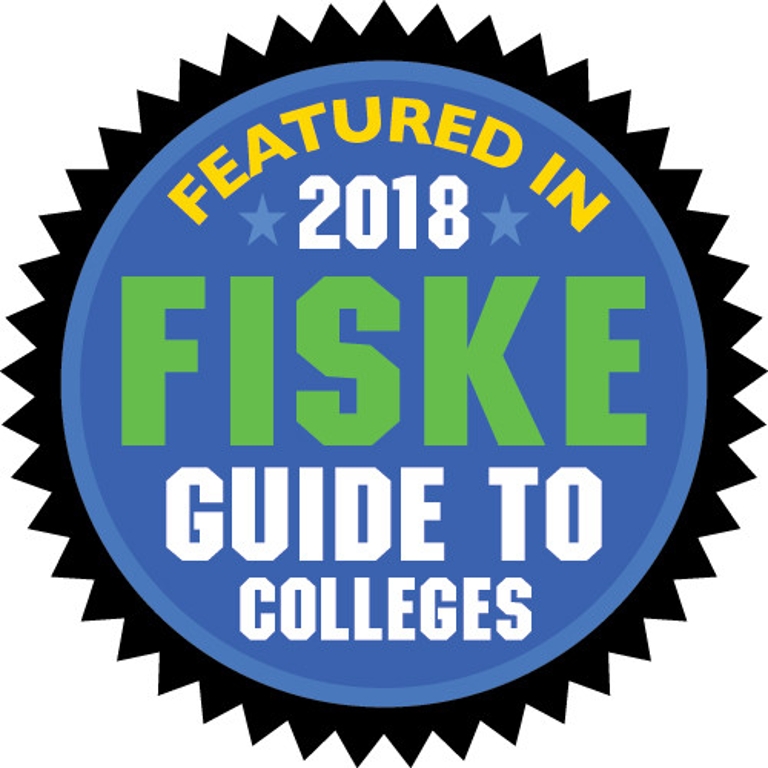 IU Bloomington is featured in "Fiske Guide to Colleges 2018," a source of the "best and most interesting schools" used by many students, parents and guidance counselors during their college search.
The guide, created by former New York Times education editor Edward B. Fiske, has been named the "top independent voice in college admissions" for more than 30 years. The resource provides a selective, subjective and systematic look at more than 300 colleges and universities in the United States, Canada and the United Kingdom.
"Fiske Guide to Colleges" is available in paperback, as an iPad app on iTunes and as a web program on CollegeCountdown.com.
Online organization development training classes now available for fall 2017
University Human Resources is offering training and development classes during the fall 2017 semester. Online courses include Active Shooter - Hostile Intruder, Background Check Compliance Training, Conscious Communication and many others. Two sessions of the Legal Compliance series and one session of the Legal Compliance Refresher series will also be offered in-person this semester.
Faculty and staff can view the schedule for classes and enroll online. Contact Wendy Cornwell at hrtrain@iu.edu or call 812-855-9675 with any questions.
IU first lady appointed to Indiana Arts Commission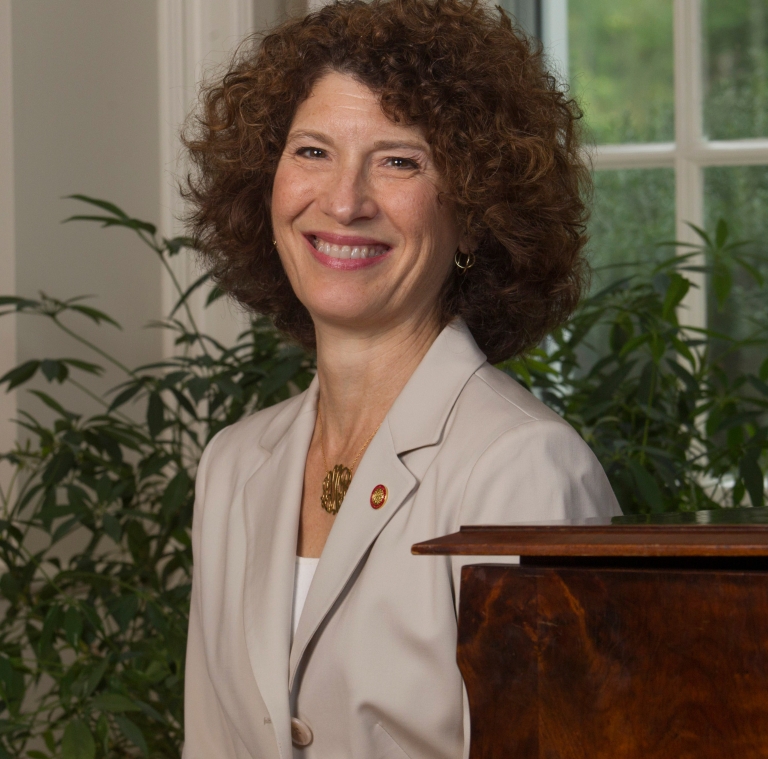 Gov. Eric Holcomb recently appointed IU first lady Laurie Burns McRobbie to the Indiana Arts Commission. McRobbie will serve a four-year term, which will expire June 30, 2021.
The mission of the Indiana Arts Commission, which has existed for over 50 years, is to make a positive impact on the cultural, economic and educational climate of the state with initiatives like accessibility, arts education and community engagement.
McRobbie, as one of 15 appointed commissioners from across the state, will help establish the agency's policies, goals and initiatives. The agency also manages Indiana's artistic resources for both individuals and communities through grants, awards and programming.
IU Bloomington graduates first Master of Social Work students
Ten students were the first to graduate from a new Master of Social Work degree program at IU Bloomington. To fulfill the requirements for their master's degree, the students completed over 6,000 practicum hours collectively in field placements at various mental health agencies in the Bloomington community and surrounding counties.
The students were awarded an MSW degree with a concentration in mental health and addictions, and celebrated their accomplishments in a hooding ceremony on July 29 in the Georgian Room at the Indiana Memorial Union.
The school already offered a Bachelor of Social Work degree on the Bloomington campus when it added the Master of Social Work degree program in 2016.
Two IU Bloomington faculty honored with early-career NSF grants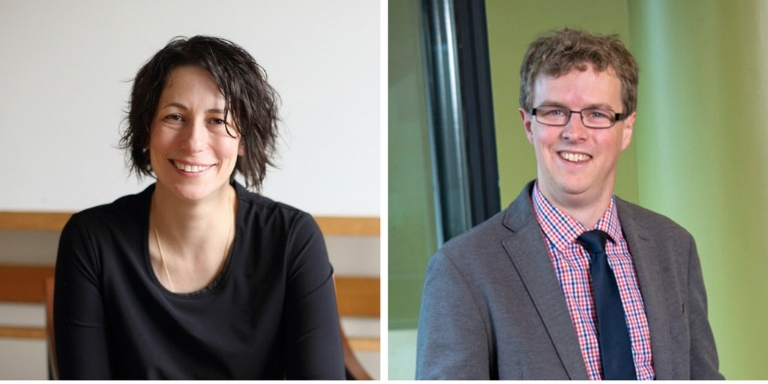 The National Science Foundation has awarded Faculty Early Career Development Awards totaling $1.8 million to three IU faculty members, including Kylie Peppler in the School of Education and Adam Ward in the School of Public and Environmental Affairs, both at IU Bloomington.
Peppler, an associate professor of learning sciences, was awarded $499,964 for research that takes aim at the persistently lopsided gender makeup of university computer- and information-science programs. The five-year project began in August 2016. Ward, an assistant professor in SPEA's hydrology and water resources section, was awarded $717,000 for research that will advance the understanding of hydrologic exchange processes in river corridors. The project started July 1, 2017.
These awards, also known as NSF CAREER Awards, are among the most prestigious given to early-career faculty. Recipients have the potential to serve as academic role models in research and education and to lead advances in their departments or organizations. The grants are intended to support activities that build a foundation for a lifetime in academics.
Staff Merit Award nomination deadline Sept. 8
Provost Lauren Robel is calling for nominations for this year's Staff Merit Awards for IU employees who have provided outstanding service to the university.
Two awards are given annually in each of the following categories:
Service staff – includes all service staff (SM/TE)
Support staff – includes support staff/nurses/nursing assistants (SS/NU/NA)
Professional staff – includes Levels 4 and below (PA) and general supervisors (GS)
Full-time appointed staff members working on the Bloomington campus are eligible, and nominations may come from anyone. A committee of faculty and staff will choose six recipients from these nominees for the 2017 awards. Nominations must be received by Friday, Sept. 8. The nomination form can be completed and submitted electronically along with the requested supporting documentation. For more information, email stmerit@iu.edu or call 812-855-8114.
Volunteers needed for Solar Eclipse Viewing Party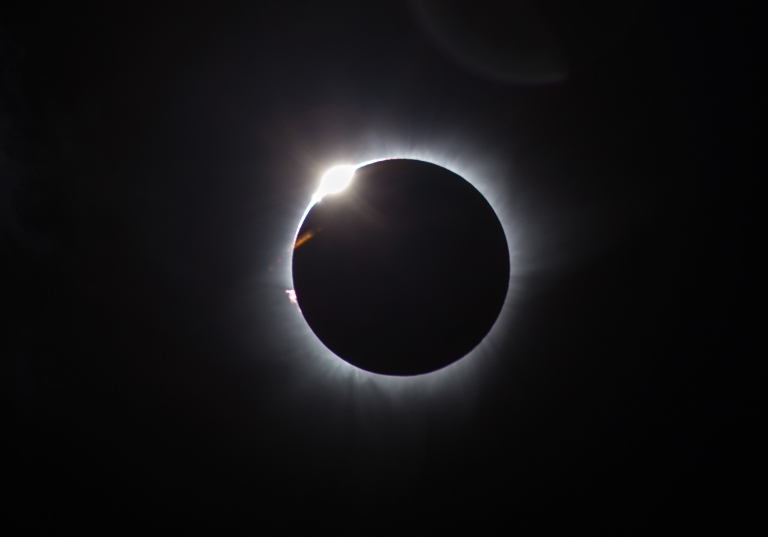 IU will be hosting a Solar Eclipse Viewing Party on Aug. 21 on the Bloomington campus. The Office of Science Outreach is looking for volunteers to distribute solar eclipse viewing cards, promote safe viewing of the eclipse, demonstrate alternative viewing methods and run other activities.
Those interested in volunteering can fill out the Volunteer Registration Form or contact the Office of Science Outreach at scihouse@indiana.edu or 812-855-5397.
WFIU to host NPR's Steve Inskeep
"Morning Edition" host, author and native Hoosier Steve Inskeep will discuss his experiences as an NPR host at the Buskirk-Chumley Theater at 8 p.m. Friday, Sept. 15. The event, hosted by WFIU, will include a video component and Q&A session.
Since joining "Morning Edition" in 2004, Inskeep has hosted the program from New Orleans, Detroit, Karachi, Cairo, Houston and Tehran; investigated Iraqi police in Baghdad; and received a 2006 Robert F. Kennedy Journalism Award for "The Price of African Oil," on conflict in Nigeria. He has traveled across North Africa in the wake of the Arab Spring, reported from war-torn Syria and on Iran's historic election, and driven with colleagues 2,428 miles along the entire U.S.-Mexico border, resulting in an acclaimed radio series and online magazine titled "Borderland."
Tickets for Inskeep's lecture are $24 and can be purchased on the Buskirk-Chumley Theater's website or at the box office.
Directors appointed to African American Dance Company and IU Soul Revue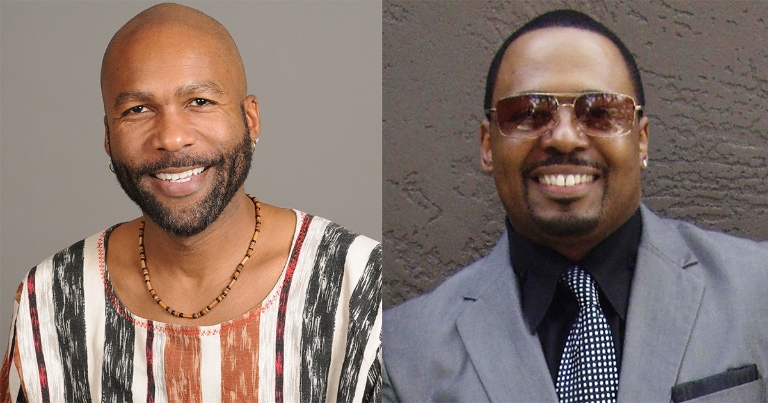 The IU African American Arts Institute has hired directors to lead two of its performing ensembles this fall. Stafford C. Berry Jr. will direct the IU African American Dance Company, and IU alumnus James A. Strong Jr. will lead the IU Soul Revue.
Berry was previously an assistant professor of dance and black studies at Denison University. He has also served as the associate artistic director of the African American Dance Ensemble for 12 years, managing director of the Berry & Nance Dance Project and faculty of the American Dance Festival. Strong, an IU Soul Revue alumnus and Indianapolis native, has worked with popular artists such as Toni Braxton, En Vogue, Tupac, New Edition and LL Cool J and performed for sold-out crowds at New York's Madison Square Garden and Radio City Music Hall. He has also recorded and produced for top record companies including RCA, Warner Bros., Sony, Virgin, Atlantic, Universal, J Records, Jive and Capitol.
The African American Dance Company and IU Soul Revue, in addition to the African American Choral Ensemble directed by Raymond Wise, are performing arts ensembles managed by the African American Arts Institute, a unit of the Office of the Vice President for Diversity, Equity and Multicultural Affairs, at IU Bloomington. The three ensembles are courses offered to IU students, for credit, through the Department of African American and African Diaspora Studies.