IU Cinema announces fall schedule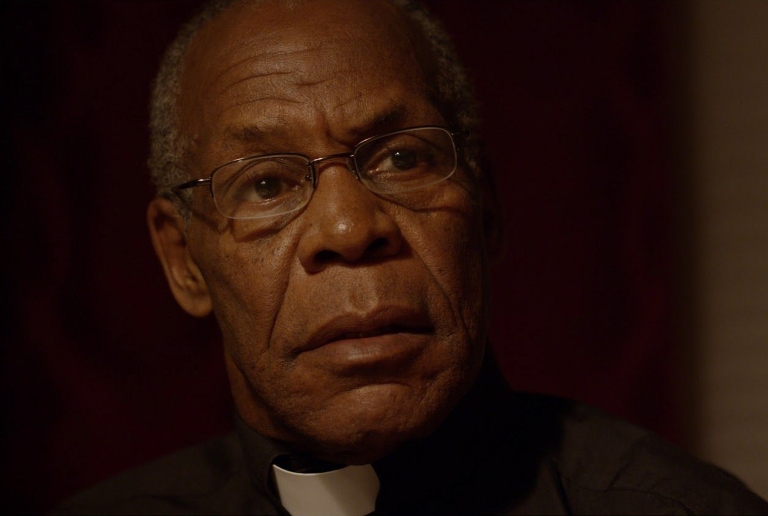 The IU Cinema has announced its schedule for fall 2017, including guests for its Jorgensen Guest Filmmaker Series and selections for its President's Choice Film Series.
Highlights from the Jorgensen series include actor and producer Danny Glover, who stars in the forthcoming Bloomington-based film "The Good Catholic," and IU alum Bruce Joel Rubin, who won an Academy Award for his original screenplay for "Ghost." EDITOR'S NOTE: Danny Glover's visit has been cancelled.
The President's Choice series features four films that highlight art and architecture and pays homage to the IU Bloomington School of Art and Design. The films are "The Fountainhead," "Berlin: Symphony of a Great City," "Russian Ark" and "Last Year at Marienbad." Other notable visitors for the fall include George Takei, Dee Rees and Michael Uslan.
Tickets are now available online for all fall events, unless otherwise noted in the program booklet. A surcharge of $1 per ticket applies to online orders. IU Cinema seats 260, so patrons are encouraged to obtain tickets in advance. For detailed information or to make inquiries by phone, call 812-855-1103.
NSF awards IU grant to create new tools for big data research in neuroscience
IU researchers will lead a $650,000 grant from the National Science Foundation's BRAIN Initiative to advance the frontiers of neuroscience and cognitive science by creating the blueprint for digital platforms that compile information on the brain and conduct reproducible "big data" research in neuroscience.
The NSF initiative award – one of only 19 awarded this year – is part of the NSF's effort to support fundamental research in brain science and accelerate the development of neuro-technologies that entail joint efforts between those in fields such as engineering, math, computer science, social and behavioral sciences and education.
Franco Pestilli, assistant professor in the IU Bloomington College of Arts and Sciences' Department of Psychological and Brain Sciences, will lead the grant, which will support a cloud-based computing platform called Brain Life that he and his team are developing.
Other IU researchers on the award include Eleftherios Garyfallidis, assistant professor in the School of Informatics and Computing, and Robert Henschel, director for science community tools at IU's Pervasive Technology Institute.
IU Bloomington launches new faculty funding programs for arts, humanities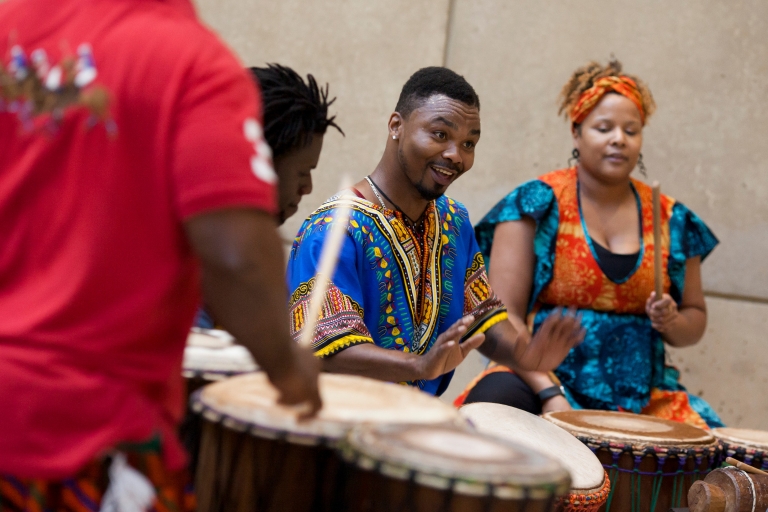 In an effort to foster IU Bloomington's longstanding strengths in the arts and humanities, the Arts and Humanities Council has announced new funding programs designed to advance the work of faculty artists and scholars.
The faculty grant programs include:
The Public Humanities Project, supporting research projects that benefit Bloomington and other southern Indiana communities, funded by the IU Office of the Vice President for Research through IU's New Frontiers in Arts and Humanities program.
Public Arts Grants for projects such as art installations and performances that enrich the Bloomington community, offered by the Office of the Vice Provost for Research in collaboration with the City of Bloomington's Department of Economic and Sustainable Development.
New fellowships in the arts and humanities offered through IU Bloomington's Institute for Digital Arts and Humanities, an institute supported by the Office of the Vice Provost for Research.
An Open Access Monograph Digital Publishing program for manuscripts in the humanities and social sciences, offered in collaboration with the Office of the Vice Provost for Research, the Office of the Provost at IU Bloomington, the IU Libraries and IU Press.
For questions about any of the new grant programs, contact Ed Comentale at ecomenta@indiana.edu.
Proposal development services to host grant writing seminar
IU Bloomington's proposal development services in the Office of the Vice Provost for Research is hosting a one-day presentation by Grant Writers' Seminars & Workshops for faculty. The class is open to those who have had some exposure to writing grant applications, either through training, mentoring or personal experience.
The workshop addresses both practical and conceptual aspects important to writing competitive grant proposals. The seminar will focus on general grant writing strategies as well as specific information aimed at preparing faculty applying for National Science Foundation and National Institutes of Health funding.
The workshop is at 8:30 a.m. Sept. 15 in the Global and International Studies Building auditorium. Lunch, a morning break and an afternoon break will be provided. All participants will receive an extensive handout, as well as a copy of "The Grant Application Writer's Workbook: Any Agency, NSF, or NIH."
This is a seminar for faculty, but administrative staff who directly support faculty on their funding proposals may request permission to register by writing to ovprhelp@indiana.edu. The registration deadline is Aug. 25.
Hoosier to Hoosier sale is Saturday

The 2017 Hoosier to Hoosier sale is Saturday at The Warehouse, 1525 Rogers St.
Hoosier to Hoosier is a reuse program that aims to divert reusable items from the landfill during student move-out, prevent additional resource consumption by selling collected items to students and community members and raise funds for local charities and other organizations. It is a partnership between City of Bloomington Sustainability, Indiana University Office of Sustainability and Cutters Soccer Club.
Contact H2H@indiana.edu to get involved. Reuse ideas and updates on collection and volunteer days can be found on the Hoosier to Hoosier Facebook page or through @IUH2H on Twitter.
Host families needed for youth leadership program
IU's Office of International Development is hosting the Caucasus Youth Leadership Program. Funded by the U.S. Department of State, the program brings high school students and adult educators from Azerbaijan and Georgia to Bloomington from Aug. 29 to Sept. 23.
The office is seeking host families interested in taking part in a unique opportunity to engage with these young leaders. The office is looking for households to host one or two participants for a two-week time period, Sept. 2 to 16.
If you are interested or have questions, contact Tessa McConnell at 812-272-0473 or tesmccon@umail.iu.edu; Courtney Hermann at 260-413-2478 or cmherman@indiana.edu; or Purnur Ilolova at 812-219-3615 or pilolova@iu.edu.