With the help of the Office of the Vice President for Capital Planning and Facilities, Inside IU Bloomington rounded up a list of building and road construction projects that wrapped up this summer, are underway or are being planned.
Projects finished over the summer 
North Woodlawn Avenue: North Woodlawn Avenue from 10th Street to the railroad crossing was widened, and bike lanes and new sidewalks were added.
Wells Quad: Renovations to Memorial and Goodbody halls to convert these buildings back to student housing are complete. Memorial Hall was the first IU-constructed women's dorm in 1924; Goodbody Hall, originally named Forest, opened in 1936. The renovated space includes 182 beds and a new 200-seat dining hall addition at Goodbody.
Read Hall: The second phase of renovations to Read Hall finished in July, installing air conditioning in student rooms and upgrading windows, elevators and the roof.
IMU Biddle Hotel: Renovations to the hotel's 189 guest rooms completed this summer include new paint, ceilings, carpet and furnishings, as well as electrical, lighting, plumbing and mechanical upgrades.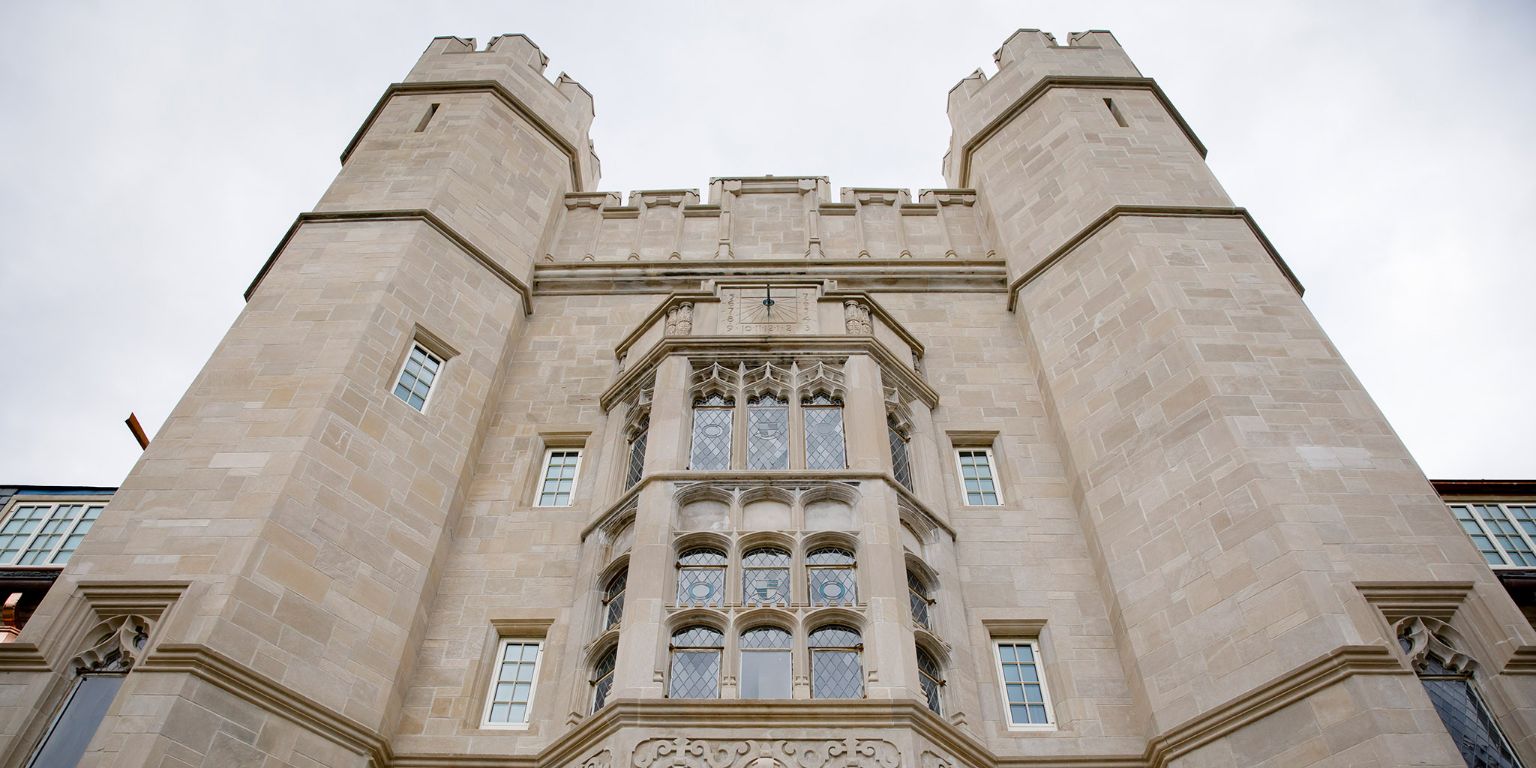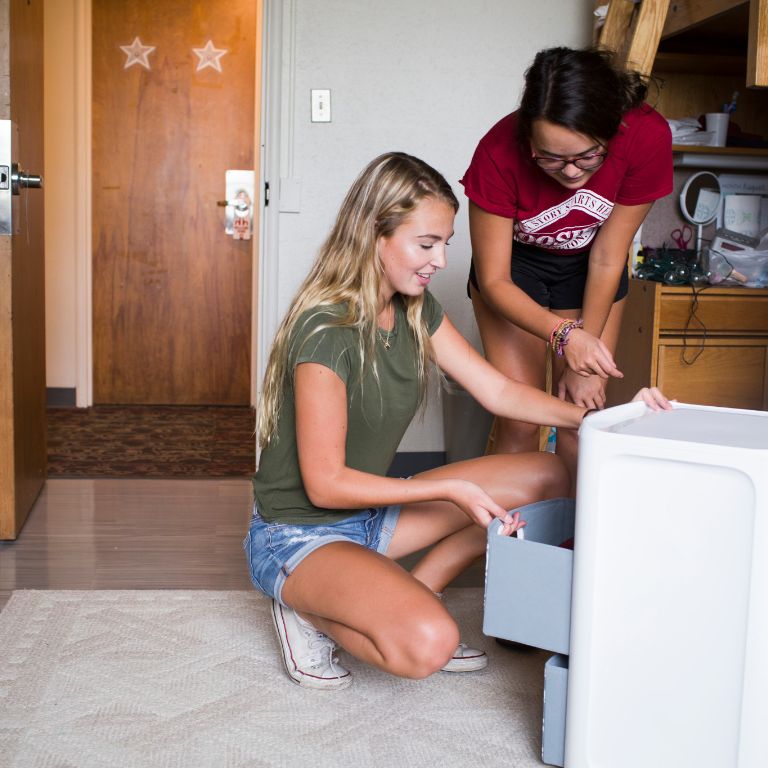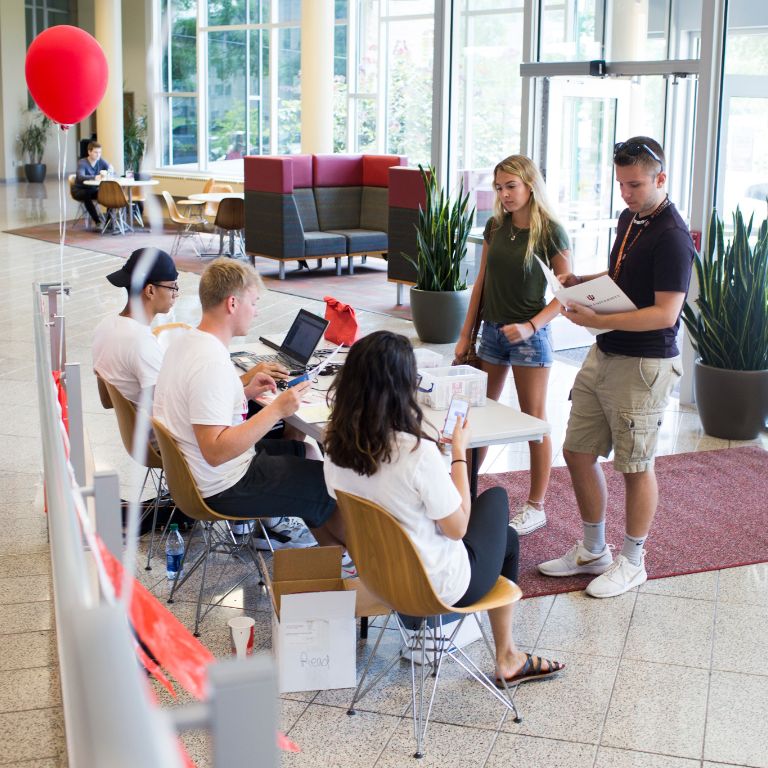 Photos by James Brosher and Chaz Mottinger, IU Communications
Projects under construction
Seventh Street and Indiana Avenue gateway: A gateway element is being built on the southeast corner of the intersection of Seventh Street and Indiana Avenue. The gateway will include a limestone sign wall, columns and landscape bed. The project is scheduled for completion in late fall.
Forest Quadrangle: The first phase of the Forest Quad renovation is underway and is scheduled for completion at the end of this semester. The second phase will begin in January, with completion in summer 2018. New windows and restrooms and new mechanical, plumbing, electrical and security access systems will be included.
Conrad Prebys Career Services Center: The 30,000-square-foot addition to the north side of Hodge Hall to house career services for students in the Kelley School of Business will complete construction late this year and open for spring semester 2018.
Ray E. Cramer Marching Hundred Hall: Located across 17th Street from Simon Skjodt Assembly Hall, the new, 30,000-square-foot building will provide acoustically appropriate rehearsal and support space for the Marching Hundred band. Construction will wrap up late this year, and the facility will open for spring semester 2018.
Luddy Hall: Construction of Luddy Hall, the new 125,000-square-foot facility for the School of Informatics, Computing and Engineering, will be completed late this year. The building is expected to be open by spring semester 2018.
Ernie Pyle Hall: Renovations to Ernie Pyle Hall, which will house IU's Office of Admissions as well as career services for the College of Arts and Sciences, are underway, with expected completion in summer 2018.
Swain Hall: Building systems replacements – mechanical, electrical, plumbing and fire alarms – as well as interior renovations in academic and research space are underway in Swain Hall. A new south face will be constructed on the 1972 addition to blend the addition with Swain East and West architecturally and will include an accessible entrance. Completion is anticipated for summer 2018.
Memorial Stadium Excellence Academy: Construction continues on the south end zone of Memorial Stadium, with completion anticipated in fall 2018. The Excellence Academy will house student athlete services, including rehabilitation and treatment, wellness, and leadership and life skills. Also included will be a dining facility and event suite, as well as various accessibility upgrades and other renovations to the existing stadium.
Eskenazi Museum of Art: Utilities work related to renovations at the Eskenazi Museum of Art has been underway this summer, with work on the museum itself to follow. Construction will be finished at the end of 2018, with the museum scheduled to open in summer 2019.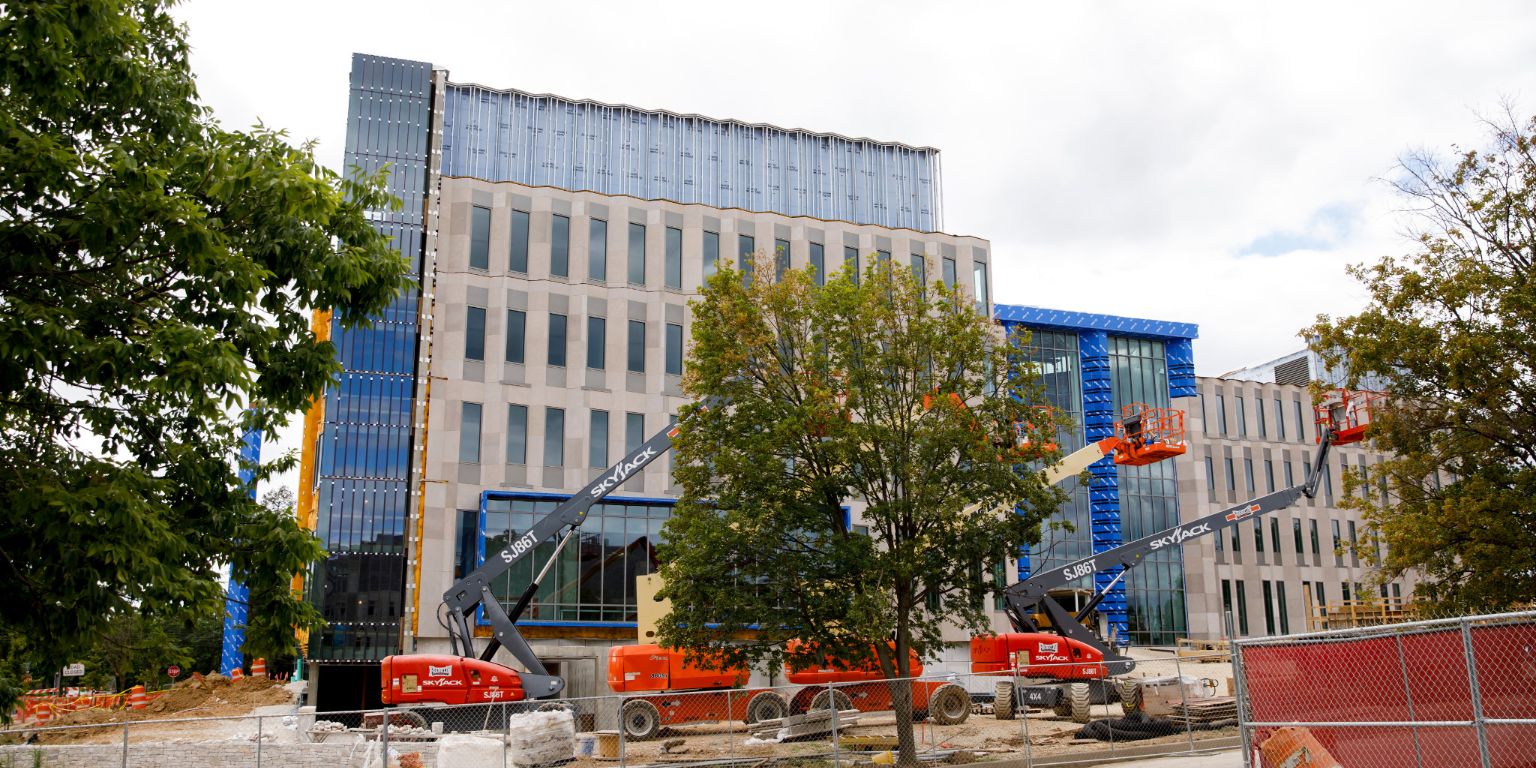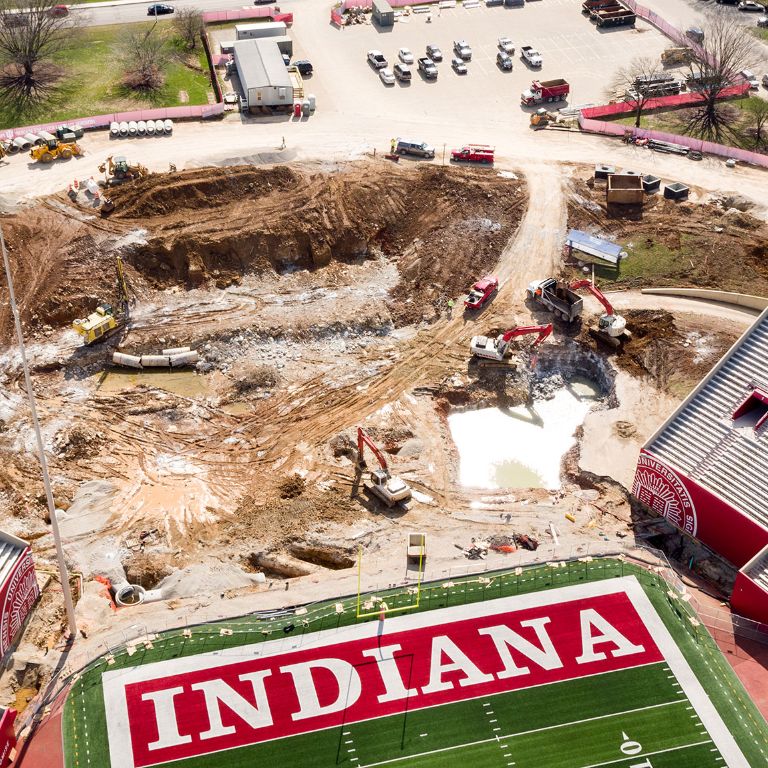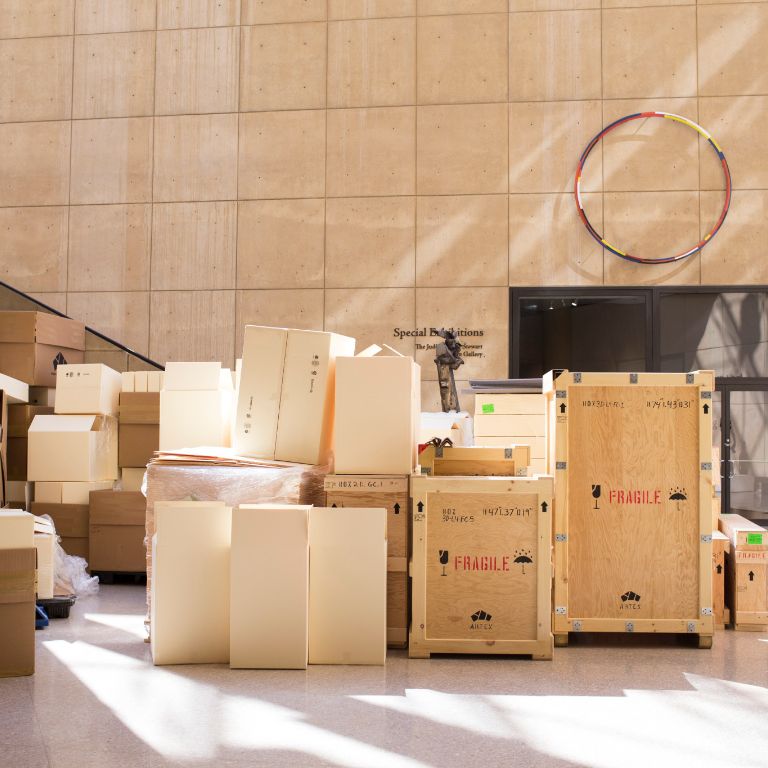 Photos courtesy of IU Athletics and by James Brosher and Chaz Mottinger, IU Communications
Planned projects (pending state and other approvals)
Fine Arts Studio Building addition: This project will construct an addition to the Fine Arts Studio Building for studios and lab spaces. Anticipated completion date: spring 2018
Auxiliary Library Facility III: An addition to the Auxiliary Library Facility will provide three levels of temperature- and humidity-controlled space for centralized long-term storage of artifacts from a variety of campus collections. Anticipated completion date: summer 2018
Volleyball/Wrestling Indoor Arena: This project will construct a new, 3,000-seat volleyball/wrestling indoor arena east of Cook Hall, along Fee Lane. Anticipated completion date: fall 2018  
Golf Course: This project will reconfigure the existing 18-hole championship course and nine-hole par three course into a new 18-hole championship course and driving range. Anticipated completion date: September 2018, with course to open spring 2019
Metz Carillon: This project will renovate the Metz Carillon bells and relocate the bells and related musical facilities to a new carillon structure in the Arboretum. Anticipated completion date: summer 2019
Parking Garage/Office Building: This project will construct a new 675-space parking garage with an attached 57,000-square-foot academic/administrative office building. Anticipated completion date: fall/winter 2019
Old Crescent Phase III: This project will renovate Ballantine Hall and Geological Sciences, including new, energy-efficient building systems and improvements, as well as accessibility upgrades. Classrooms will be refurbished as well. Anticipated completion date: spring 2020
IU Bloomington-IU Health Regional Academic Health Center/Academic Health Sciences Building: IU Health will coordinate this project, which will construct a health facility including hospital, critical care/emergency, clinics, surgery, diagnostics, academic facilities and related support units; as well as required parking. Anticipated completion date: 2020.
Repair and rehabilitation projects: As part of IU's goal to reduce its deferred maintenance backlog, work will continue on repair and rehabilitation projects throughout campus. Projects may include building exteriors, roofs, windows, electrical, plumbing, elevators, mechanical systems, interior construction and utilities.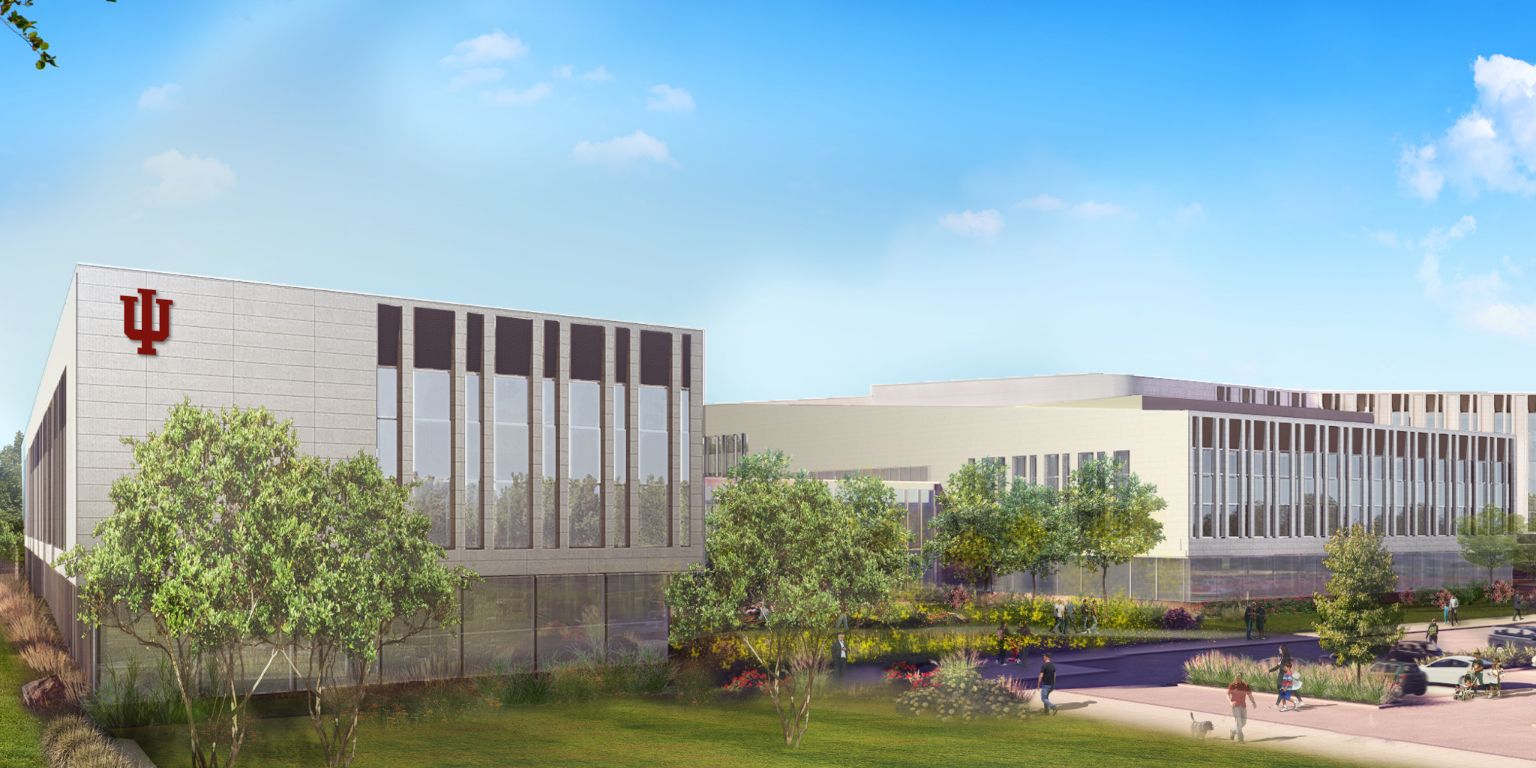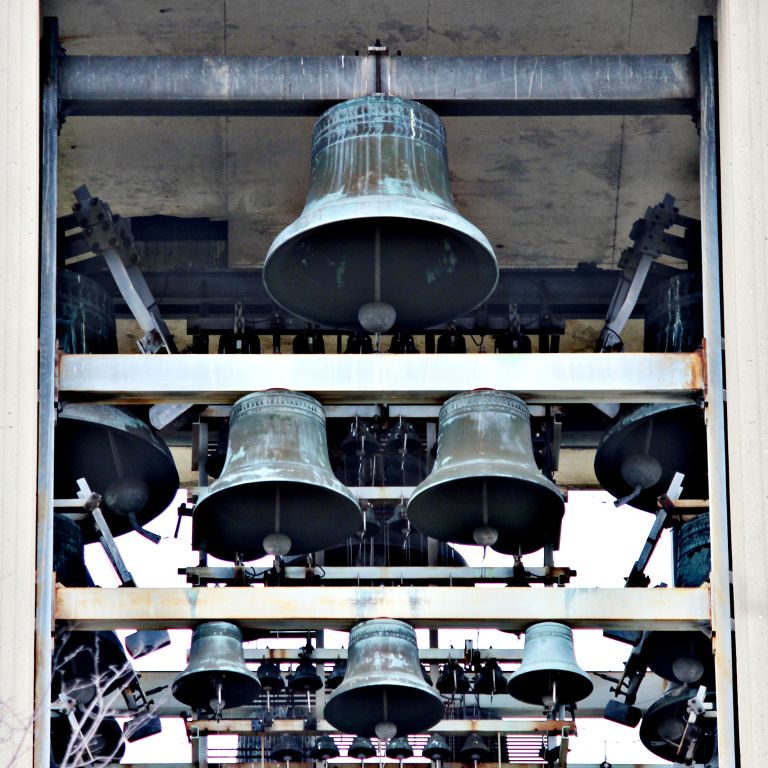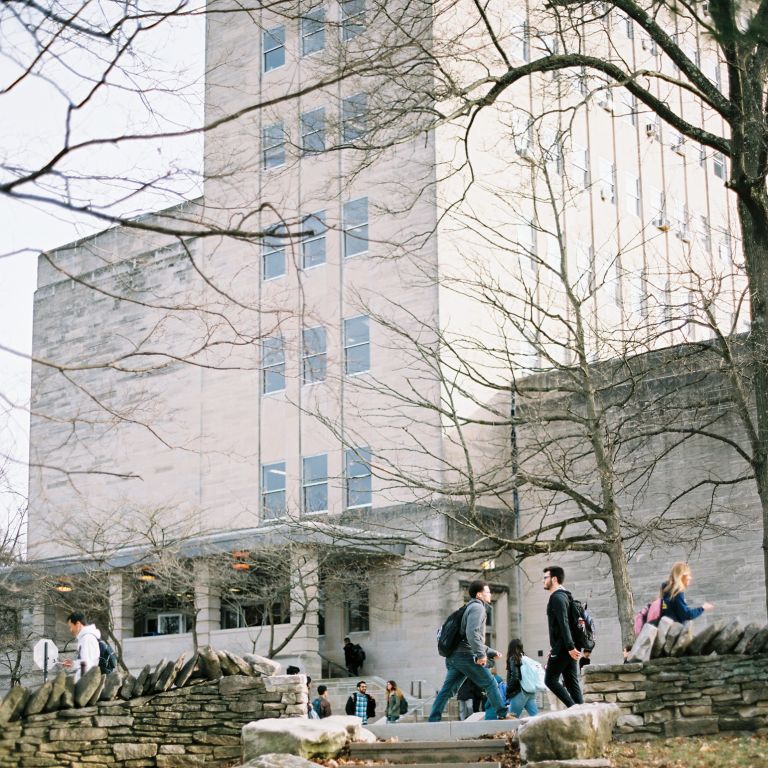 Rendering courtesy of IU Health; Photos courtesy of the Office of the Vice President for Capital Planning and Facilities and by Eric Rudd, IU Communications