Staying dedicated to the goal of being a vibrant community of scholars that attracts and retains an excellent faculty, IU Bloomington welcomes its newest faculty class: 274 full-time employees hailing from 36 countries.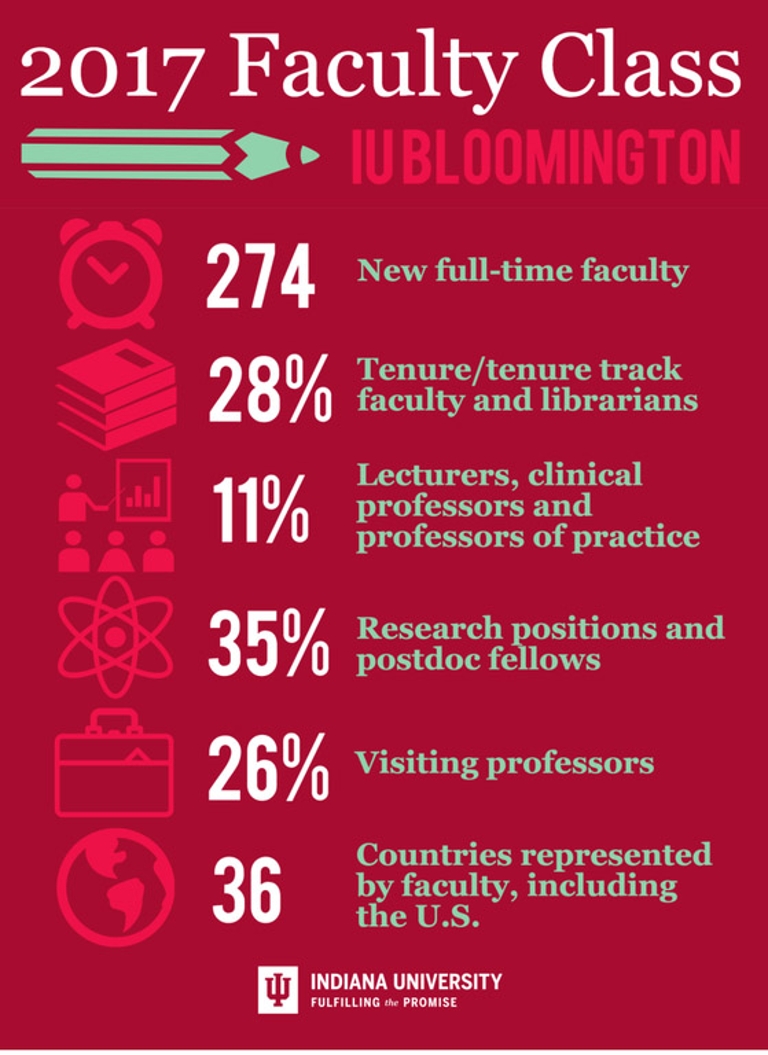 Of the incoming faculty members, 55 percent are men and 45 percent are women. Among them, 28 percent are tenured or tenure-track faculty and librarians; 11 percent are lecturers, clinical professors and professors of practice; 35 percent are in a research position; and 26 percent are visiting professors.
"We are thrilled to welcome our new cohort of faculty to the campus," said Eliza Pavalko, vice provost for faculty and academic affairs. "Individually and collectively they contribute an incredible breadth of research, teaching and clinical expertise to our campus. Beyond their academic expertise, the international diversity of our faculty, representing 36 countries beyond the United States, provides Indiana students with extraordinary opportunities to learn from top faculty from around the world."
Whether they come from the U.S., China or somewhere in between, the new class is excited to make an impact on students, their schools and programs, and their disciplines. Inside IU caught up with three individuals from the incoming class to ask them about what brought them to IU, their hopes for the fall semester and what they are loving about Bloomington so far.
Danielle Kilgo, assistant professor of journalism, The Media School
Danielle Kilgo will be teaching visual communication and graphic design courses in The Media School this semester. She comes to IU from the University of Texas, where she was a graduate research fellow. Before that, she taught at the University of Mary Hardin-Baylor, and spent many years as a communication practitioner and freelance photographer.
Q: What drew you to IU Bloomington, and what are you looking forward to this semester?
My research inquiries are concerned with increasing visual and news literacy.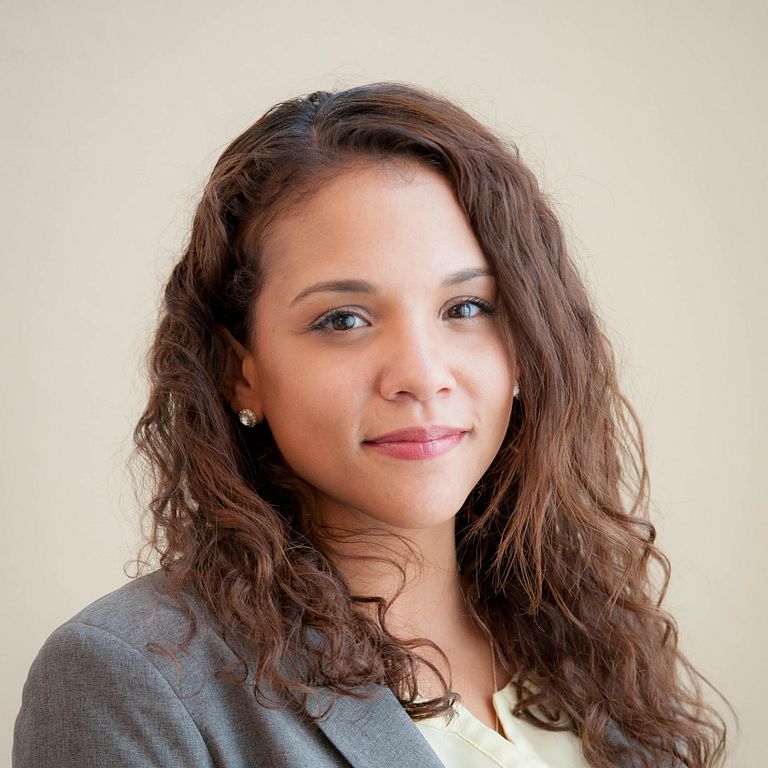 My greatest love is my photography, and when presenting my own work, I noticed that some people don't see beauty or pain in the same way that I do. Alternatively, I can't see it like they do. My research questions really stem from that experience.
IU has incredible resources that allow me to tackle the major, ongoing research questions that tie into the end goal of increasing visual literacy. I'm excited to be a part of this community and to have access to the caliber of scholars and experts at IU. I truly believe there is enough brainpower here to change the world, and I certainly hope I can be a part of that change.
Q: What opportunities do you see coming into a fairly new school, such as The Media School?
The structure of The Media School is new to communication education. It used to be that journalism and advertising departments and students didn't collaborate with one another. Out in the field, that isn't always the case. The digital and social media worlds are forcing us to reimagine how, when and why we communicate.
So, I think the new design of The Media School is cutting edge. I see many opportunities that will help students in their careers. Student access to game design, public relations, advertising and journalism – all under one roof – will give them the ability to communicate in different ways with precision and innovation. I can't wait to see how they utilize this opportunity. I also can't wait to see how this can make my own research accessible in other fields.
Q: What do you think of Bloomington so far?
Coming from Texas and a big city, it's nice to see trees, and to view them in August at temperatures less than 105 degrees! My family enjoys being outdoors and taking advantage of the bike trails in Bryan Park. There are a lot of resources here and at the university to raise a family. This is going to be an amazing adventure for us.
Brando Skyhorse, associate professor, Department of English
Brando Skyhorse will teach fiction and nonfiction writing for both undergraduate and graduate students this year. He spent 10 years in the book publishing world in New York before making the switch to published author in 2010. A graduate of the University of California, Irvine's MFA Writer's Workshop program, Skyhorse has taught at New York University, George Washington University and, most recently, Bennington College.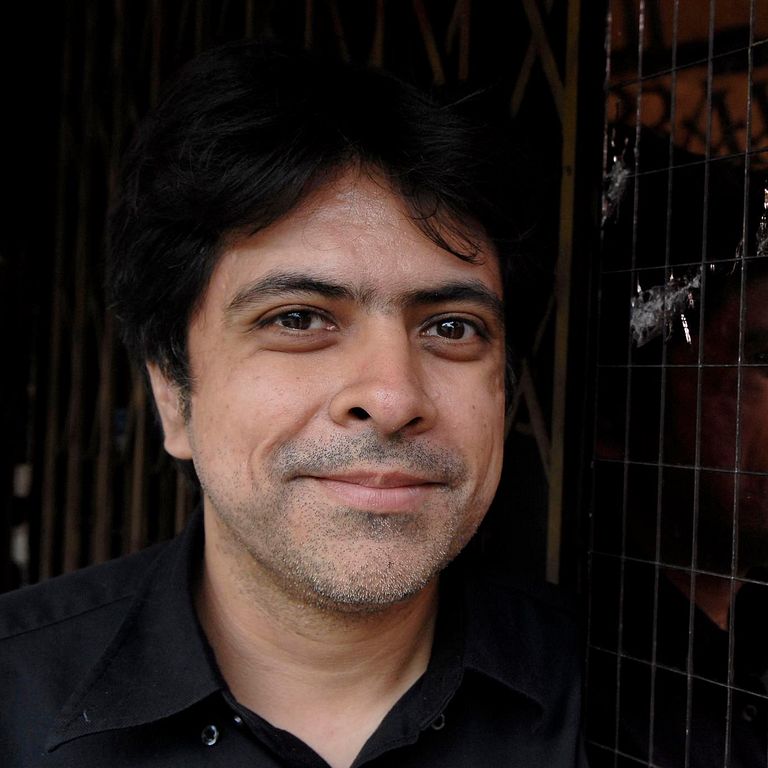 Q: What drew you to IU Bloomington?
There are two reasons why I came to IU. My partner is an Indiana native and an alumna of IU Bloomington. She has told me so many great things about the university.
Also, my sophomore-year roommate at Stanford completed his Ph.D. at IU. He is my biggest academic mentor. Everything I know, I learned from Chris. And his fondest memories of being in academia were from his time here at IU in the Department of English.
Q: How do you hope to impact students and the Department of English?
With this being one of the top MFA creative writing programs, the caliber of students here is the best of the best. And I like to think I can teach the best of the best.
I also worked as a book editor for 10 years, so I am always on the lookout for students wishing to get published. I am looking forward to being a bridge to help them take the extra step to get to where they need to be.
I'd also like to eventually introduce a memoir course for the department. I know that students have their own stories to tell. The sooner they learn to tell those stories, the better they will become at communicating.
Q: What do you think of Bloomington so far?
I love that we are close to downtown and that there seems to be a walking culture here. I can walk to campus, and I can go for a walk in the evening and bump into my neighbor who also walks the neighborhood, with his parrot. Everything is really accessible without having to hop in a car. I am doing my best to hit the landmarks; I've already been to Nick's.
My partner is an avid basketball fan – she streams every game online – so I am looking forward to discovering this similar passion now that we are so close to Assembly Hall.
Lantao Liu, assistant professor of intelligent systems engineering, School of Informatics, Computing and Engineering
Lantao Liu will be teaching a special topics graduate-level course in robotics this semester. He comes to IU from the University of Southern California, where he was a research associate. Prior to that, he was a postdoctoral fellow in the Robotics Institute at Carnegie Mellon University. He will focus on the design of various artificial intelligence and robotics techniques that can be used for a variety of applications, including drone swarms, smart vehicles, warehouse robots and more.
Q: What drew you to IU Bloomington, and what are you looking forward to this semester?
I specialize in robotics, which is a very fast-growing and exciting field. The School of Informatics, Computing and Engineering was very interested in having this type of research at IU, so everyone has been very supportive.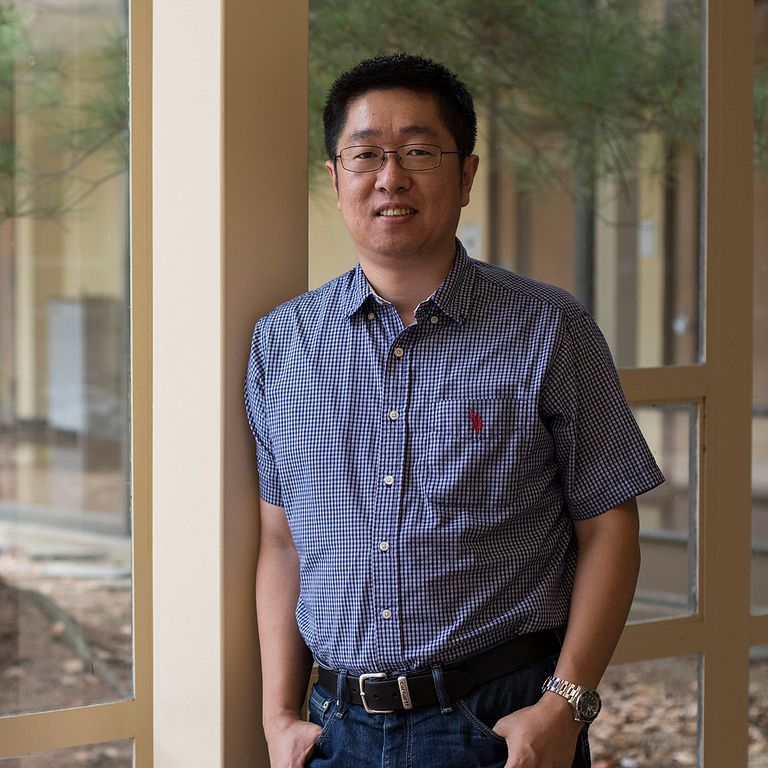 The resources available here were also a big draw. I have a great new lab space, which is important for robotics. Additionally, there is a professional architecture design team helping me renovate that lab space based on my research needs, and this is really exciting. The vast natural environment nearby such as forests, lakes and farms also provide great field-trial sites for robotics experiments.
Because my department is so new, it's super energetic as we have many new professors and students. I feel passionate and devoted to set up a strong lab at IU, and I am excited to teach new faces and give them this unique, hands-on experience in my course.
Q: What is your favorite aspect of being a professor?
The courses I teach combine the most advanced robotics technology with my own research, and I can't explain how great it is to pass down my own research to the next generation. To impact students and the community is such a rewarding process.
Q: What do you think of Bloomington so far?
I moved from L.A., and it's a very different culture here. It's much more my style. I grew up in the countryside, so I feel very much like I'm going back to my roots. I'm enjoying exploring. And the quiet is so great for research.