Mathers Museum reopening after summer construction
The Mathers Museum of World Cultures at Indiana University reopened today after being closed all summer for construction.
The renovations include the installation of new state-of-the-art gallery lighting systems and updates to make the facility more accessible and compliant with standards set by the Americans with Disabilities Act. Enhancements to the facility have been ongoing since 2014.
The Mathers Museum is located at 416 N. Indiana Ave. The exhibition hall and museum store are open 9 a.m. to 4:30 p.m. Tuesday to Friday and 1 to 4:30 p.m. Saturday and Sunday. Admission is free.
U.S. ambassador to Niger visits IU Bloomington
U.S. Ambassador to Niger Eunice S. Reddick and Niger's ambassador to the United States, Hassana Alidou, visited the IU Bloomington campus Aug. 21.
The visit was facilitated by the Indiana National Guard's State Partnership Program with Niger, which was signed in January.
The partnership calls for civilian-to-civilian collaboration in Indiana in addition to military-to-military. IU Assistant Vice President for Strategic Partnerships Kirk White traveled to the signing ceremony to discuss IU opportunities with Reddick and her staff in January and discussed further opportunities for the partnership at Monday's visit.
The ambassadors met with IU faculty and administrators to learn about the university's academic programs in African studies and languages as well as its international affairs initiatives. They also met with ROTC cadets at the Global and International Studies Building.
Terri Francis appointed director of Black Film Center/Archive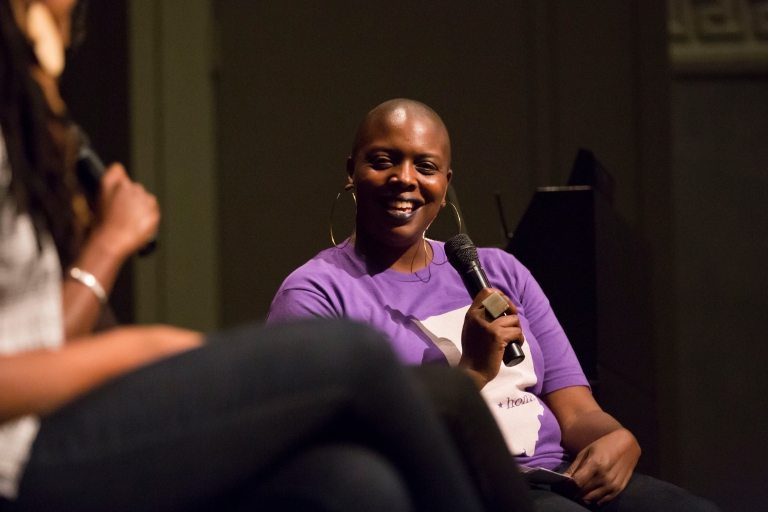 Associate professor Terri Francis, an expert on African-American cinema, Jamaican film history and Afrosurrealism, has been named director of the Black Film Center/Archive at The Media School at IU Bloomington.
Francis succeeds Michael Martin, professor of cinema and media studies, who led the center successfully for nine years. The Black Film Center/Archive was established in 1981 as a repository of films and related materials by and about African-Americans and has grown to include extensive programming and scholarly research. It is also the home of the international film journal Black Camera, published by IU Press.
Francis joined the faculty in 2014.
Healthy IU offers several wellness opportunities
Many fall programs are available through Healthy IU. They include a prevention program for Type 2 diabetes, a beginner self-defense course, and a group movement class on balance and flexibility.
Also, a reminder: The Health, Wellness and Benefits Fair will take place from 10 a.m. to 2 p.m. Nov. 8 in the IMU's Alumni Hall.
IU Cinema President's Choice series celebrates School of Art, Architecture and Design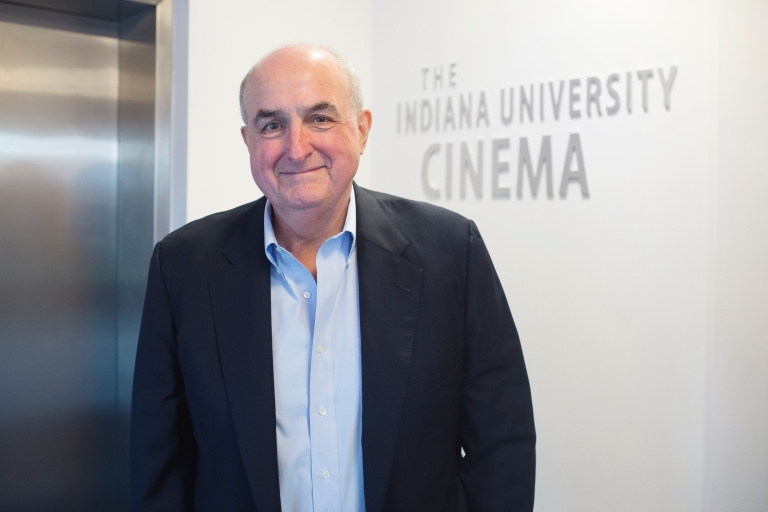 In this year's President's Choice series at IU Cinema, viewers can join IU President Michael A. McRobbie in celebrating the newly renamed School of Art, Architecture and Design; its Master of Architecture degree; and the school's recent move into Kirkwood Hall.
It was McRobbie's love of film that inspired the start of the President's Choice series in the first year of IU Cinema's existence in 2011.
The 2017 President's Choice series started Monday with "The Fountainhead," based on the iconic novel by Ayn Rand. Other films in the series are:
"Berlin: Symphony of a Great City," 3 p.m. Oct. 8 – The silent film will feature live piano accompaniment by Craig Davis, a doctoral student in the IU Jacobs School of Music.
"Russian Ark," 7 p.m. Oct. 16 – In Russian and Persian with English subtitles.
"Last Year at Marienbad," 7 p.m. Dec. 4 – In French with English subtitles.
IU Honors Program in Foreign Languages celebrates 55th anniversary
The IU high school language program Honors Program in Foreign Languages is celebrating 55 years of operation and the launch of its newest French language site in Quebec City, Canada, beginning in summer 2018.
The program, which began with three locations in 1962, now consists of 12 sites in eight countries. High school students who participate in the study abroad program are fully immersed in the foreign language and culture while living with host families, taking academic classes and going on excursions. Students attend daily classes, taught by highly qualified language educators recruited from IU and Indiana high schools, and afternoon activities.
The new program site in Quebec City will provide a rich cultural and language immersion experience while offering a location that is closer to home for Indiana French students. The program will begin accepting registrations via its website in mid-September from Indiana high school students who have completed their sophomore, junior or senior year and have done extensive study in Chinese, French, German, Japanese or Spanish.