School name changes reflect focus of programs, support of bicentennial priorities
Two schools at Indiana University Bloomington have changed their names to reflect an evolving focus on intelligent systems engineering and architecture.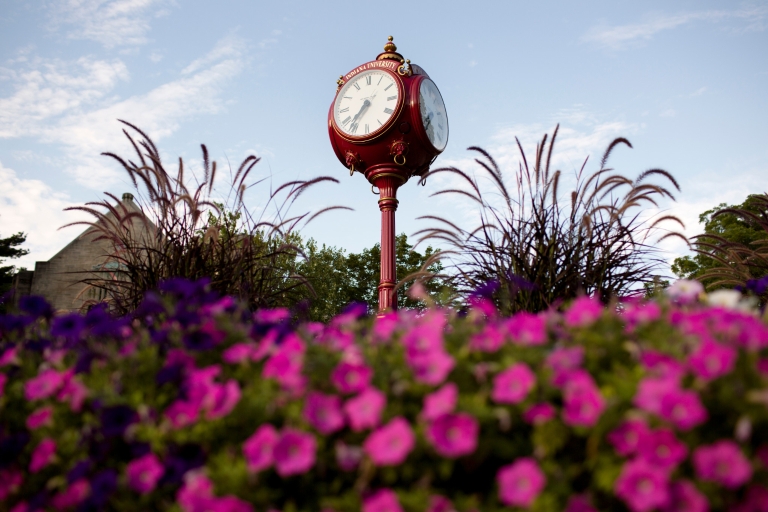 The School of Informatics and Computing has been renamed the School of Informatics, Computing and Engineering. The School of Art and Design has been renamed the School of Art, Architecture + Design. The changes are an integral part of the Bicentennial Strategic Plan for Indiana University, which calls for the university to support a culture of "building and making."
Indiana University began offering degrees in intelligent systems engineering with the 2016-17 academic year. The engineering program, the first ever on the IU Bloomington campus, reflects the broad spectrum of the school's offerings and contributions in the domain of computing, information and engineering. Additionally, the program aligns with state business leaders' long-range plan to significantly increase the proportion of Indiana residents with postgraduate degrees in STEM-related fields.
The School of Art, Architecture + Design will offer a new Master of Architecture degree program beginning in the fall of 2018. The program will have its primary focus in Columbus, Indiana, an internationally recognized center for architecture, with courses also offered on the IU Bloomington campus.
The changes, approved by the IU Board of Trustees in June, took effect for the start of the 2017-18 academic year.
Division of Student Affairs announces new office, name change
The IU Bloomington campus has a new Office for Sexual Violence Prevention and Victim Advocacy, part of the Division of Student Affairs. The new unit aims to create a place on campus where students can learn about sexual violence prevention efforts and identify a central location where students can access and get connected to campus resources.
The new unit will build upon existing prevention initiatives, such as the bystander intervention workshop, and will launch two new prevention initiatives this year:
It's On Us: Alcohol and Consent: All first-year students are expected to attend this in-person workshop, that will educate students on consent, the impact of alcohol on one's ability to give consent, how to identify signs leading to a potential sexual assault and what students can do to step in to prevent sexual violence from occurring. 
Online graduate student training: This training for graduate students will be done in partnership with the Office of Student Welfare and Title IX. Graduate students will receive more information on the program in a few weeks.
"While prevention is one of our primary goals in our office, we also have staff who provide confidential victim advocacy and support to students who have experienced sexual violence," said Leslie Fasone, senior director for wellness, prevention and victim advocacy. "We want students to know that they or their peers can come to our office to get assistance and to learn more about how to get involved in sexual violence prevention efforts on campus."
Fasone said the office is working closely with Sexual Assault Crisis Services, which provides free individual and group counseling to students, as well as sexual assault nurse examiners located in the IU Health Center to improve services and better support students who have experienced sexual violence.
In addition, the Office of Student Ethics, led by director Libby Spotts, is now officially the Office of Student Conduct. The division hopes the name change will provide clarity to students, faculty, staff and parents seeking resources and resolutions.
Functionally, the office will continue to oversee personal, academic, organizational and sexual misconduct processes as well as facilitate mediations for students in conflict and restorative justice options for groups or communities.
Second annual Quarry Festival of Books planned
IU Press, Bloom Magazine, WFIU and WTIU will co-host the second annual Quarry Festival of Books from 10 a.m. to 4 p.m. Sept. 2 in Dunn Meadow.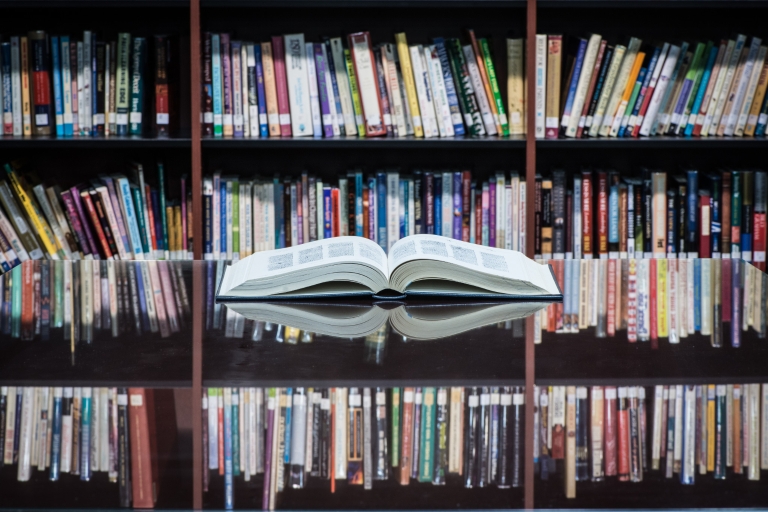 About 20 authors of fiction and general-interest titles will autograph books and meet readers, with more than 100 individual titles available for purchase. Special giveaways and discounts of up to 50 percent will be offered to all festival attendees, and a kids' coloring area will also be part of this year's event.
The festival is the same day as the Fourth Street Festival of the Arts & Crafts and the Garlic Festival. It will be a tented event.
Join the Quarry Festival of Books' Facebook event to stay up-to-date on the latest details.
Prime minister of Estonia, current holder of Council of EU presidency, visiting IU
The prime minister of the Republic of Estonia, Jüri Ratas, will visit the Bloomington campus and deliver a public address.
Ratas will speak at 5 p.m. today in the Global and International Studies Building's auditorium as a guest of the IU School of Global and International Studies and its Department of Central Eurasian Studies. The prime minister will speak about his country and its domestic and foreign policy as it approaches the 100th anniversary of its founding. Estonia currently also plays a key role as holder of the presidency of the Council of the European Union during the second half of 2017.
The prime minister's talk is free and open to the public, and he will respond to questions afterward. A reception will follow.
ICYMI: Country superstar shot video at IU Auditorium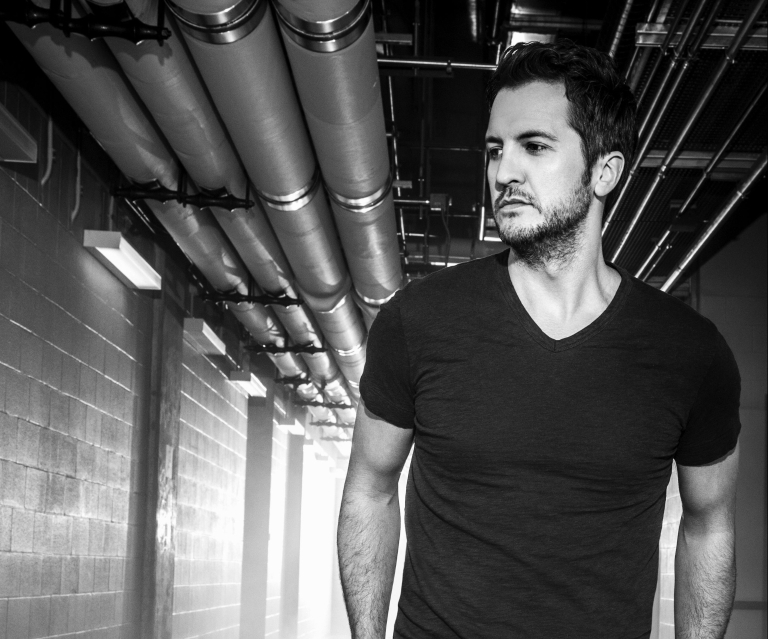 Country superstar Luke Bryan performed at Simon Skjodt Assembly Hall in February. While he was on campus, he filmed the music video for his hit single "Fast" at the IU Auditorium.
IU was one of the first stops on his "Kill the Lights" tour, and Bryan wanted to show off the university in the video. The empty IU Auditorium proved to be an ideal spot to film, with the process taking only about an hour. In the video, shots of Bryan singing and playing guitar on stage are juxtaposed with photos of him, his family and his children throughout the years.
Take a look at some behind-the-scenes content and view the full video online. 
IU Bloomington Themester 2017 explores 'Diversity, Difference, Otherness in a complex world'
The IU Bloomington College of Arts and Sciences' ninth annual Themester explores the challenges and opportunities of living in a diverse world with a fall lineup of talks, films, exhibits and visiting speakers, including human-rights activist and former "Star Trek" actor George Takei and Pulitzer-winning writer Viet Thanh Nguyen.
Throughout the fall, students and faculty will examine the theme of "Diversity, Difference, Otherness" in society and nature through undergraduate courses and a wide variety of events and programs. This year, Themester draws from a broad spectrum of liberal arts disciplines and topics, including cognitive research on social categorization and bias, science fiction and dystopian literature, histories of racialized conflict and contemporary immigrant experiences, biological diversity and environmental change, stigma and social exclusion, and the ongoing search for life beyond Earth.
A full complement of speakers, exhibits and events is planned throughout this semester.
NSF awards IU $3 million to train researchers 'fluent' in complex networks and data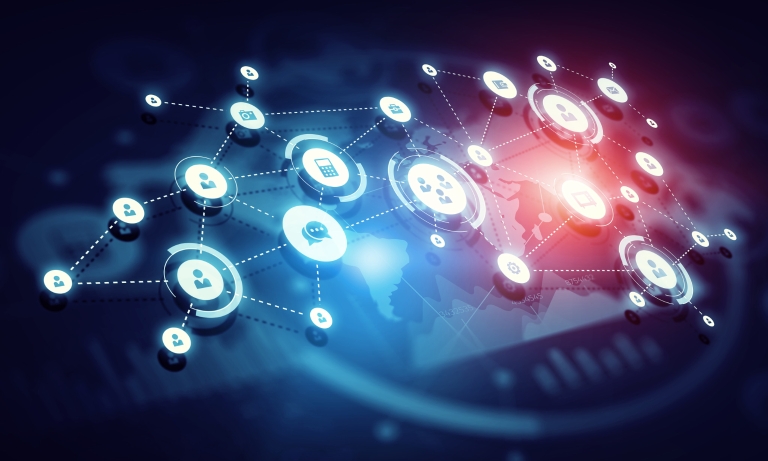 The National Science Foundation has awarded IU nearly $3 million to train future research leaders in the skills needed to tackle society's most urgent subjects.
The highly selective grant from the NSF's Research Traineeship Award will create a dual Ph.D. program at IU to train graduate students to be proficient in both a specific discipline, such as psychology or political science, as well as network and data science. IU is one of only 17 institutions funded under the NSF grant program this year.
The new Ph.D. program will also leverage the strengths of IU's Center for Complex Networks and Systems Research, or CNetS, and the Indiana University Network Science Institute, or IUNI, with additional support from the IU Bloomington College of Arts and Sciences; University Graduate School; and School of Informatics, Computing and Engineering.
Danny Glover visit to IU Cinema postponed
Actor and director Danny Glover has canceled his Sept. 17 trip to Indiana due to unforeseen circumstances regarding his filming schedule.
His visit was to include an appearance at the premiere of "The Good Catholic" at the Buskirk-Chumley Theater and two events at IU Cinema. Glover said he is incredibly disappointed to miss another chance to meet Bloomington fans and to engage with the good work of the Black Film Center/Archive, IU Cinema and the Buskirk-Chumley Theater.
All events will continue as scheduled except for Glover's 1 p.m. onstage conversation at IU Cinema, which has been canceled. Glover hopes to return to Bloomington at a future date.
For questions regarding the premiere of "The Good Catholic," contact the Buskirk-Chumley box office at 812-323-3020. For inquiries regarding the IU campus events, contact IU Cinema at iucinema@indiana.edu or 812-855-7632.