BLOOMINGTON, Ind. – Professor Cindy Hmelo-Silver from the School of Education at Indiana University Bloomington is part of a team of researchers who will study engagement in science, technology, engineering and mathematics activities with a $1.1 million grant from the National Science Foundation.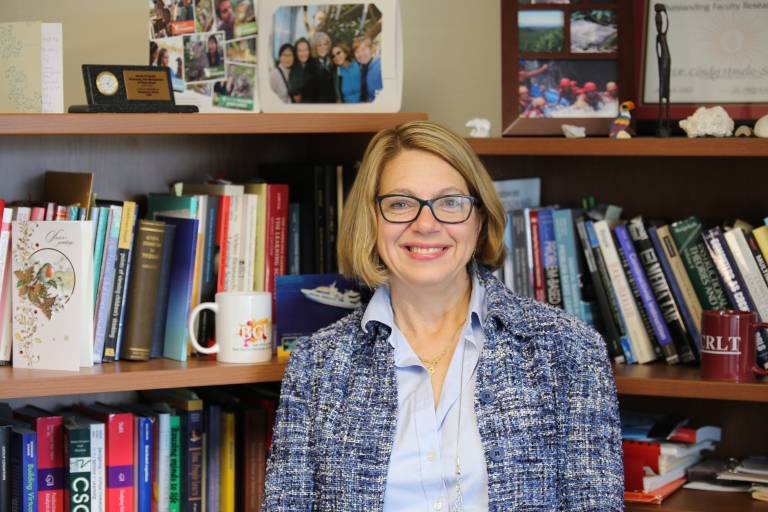 Instead of focusing on individual students, the project team will observe collaborative group engagement during middle school science and math classes. Ultimately, they will develop a theory and measures to help identify when students are effectively engaged in science and math and to understand the group processes and teaching activities that promote this engagement. Their findings will help educators design better ways to engage students and help them learn.
"I am particularly excited about this grant because it allows us to take a learning science approach to study engagement in context," Hmelo-Silver said. "In contrast to a traditional focus on engagement as an individual process, we are considering engagement as a group-level phenomenon as it relates to learning disciplinary knowledge and practices in STEM domains."
The grant is for three years of research. Along with Hmelo-Silver, investigators include Toni Kempler Rogat and Anne Traynor, both assistant professors of educational psychology at Purdue University, and Britte Cheng, senior educational researcher at SRI International's Center for Technology in Learning.
Hmelo-Silver is the Barbara B. Jacobs Chair of Education and Technology and professor of learning sciences in the School of Education's Department of Counseling and Educational Psychology. Her research focuses on how people learn about complex phenomena and how technology can support that learning.