BLOOMINGTON, Ind. – The Indiana University Honors Program in Foreign Languages is celebrating two milestones: 55 years of operation and the launch of its newest French language site in Quebec City, Canada, beginning in summer 2018.
The program, which began in 1962 with three locations in Trier, Germany, St. Brieuc, France, and Oaxaca, Mexico, has expanded to 12 sites in eight countries.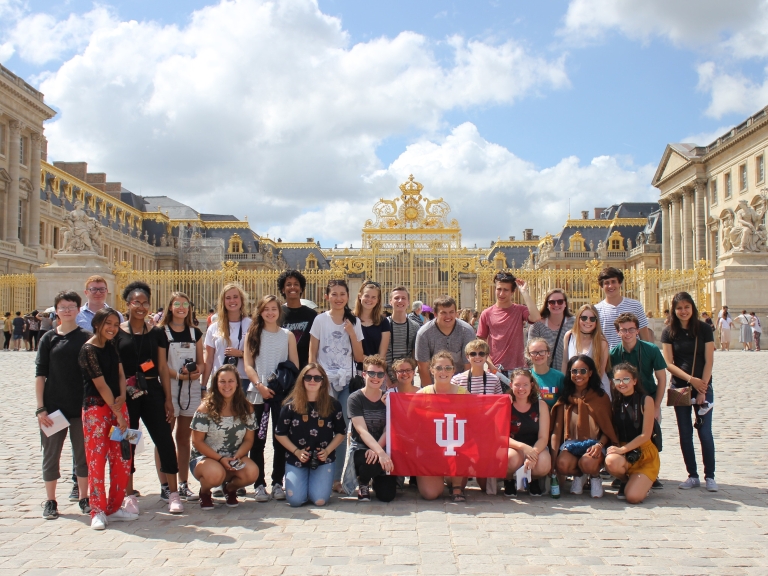 High school students who participate in the study-abroad program are fully immersed in the foreign language and culture while living with host families, taking academic classes and going on excursions. Students attend daily classes and afternoon activities, taught by highly qualified language educators recruited from Indiana University and Indiana high schools. All are experienced world travelers and highly proficient or native speakers of the languages they teach.
To achieve language proficiency, students follow the Honors Program Language Commitment from the moment they arrive in the host country, requiring them to speak only the target language during their stay abroad.
The new program site in Quebec City will provide a rich cultural and language immersion experience, while offering a location that is closer to home for Indiana French students.
"Quebec City was identified as an ideal host city for the IU Honors Program in Foreign Languages due to its status as a UNESCO World Heritage site, its beautiful architecture and rolling landscapes, its many summer festivals and family activities, and its ability to offer full immersion in Quebecois language and culture," said Loni Dishong, managing director of the program.
The program will begin accepting registrations via its website in mid-September from Indiana high school students who have completed their sophomore, junior or senior years and extensive study in Chinese, French, German, Japanese or Spanish.
About IU Honors Program in Foreign Languages
The IU Honors Program in Foreign Languages offers five- or six-week study abroad programs for Indiana high school students with a minimum of two or three years of foreign language instruction. Since 1962, the program has been sending gifted students abroad to immerse themselves in the host culture, achieve greater language proficiency and grow into well-rounded young adults.
For more information, contact iuhpfl@iu.edu or 812-855-7957, visit the honors program website or find the program on Facebook.