BLOOMINGTON, Ind. – Associate professor Terri Francis, an expert on African-American cinema, Jamaican film history and Afrosurrealism, has been named director of the Black Film Center/Archive at The Media School at Indiana University Bloomington.
Francis succeeds Michael Martin, professor of cinema and media studies, who led the center successfully for nine years. The Black Film Center/Archive was established in 1981 as a repository of films and related materials by and about African-Americans and has grown to include extensive programming and scholarly research. It also is the home of the international film journal Black Camera, published by IU Press.
"I'm very pleased that Terri has agreed to take on this important role," said James Shanahan, dean of The Media School. "We understand and are committed to the importance of maintaining a very broad diversity of voices in the media sphere and supporting our own programs that foster this understanding. With this appointment, the BFC/A will continue to be the leading center and archive of its type in the nation."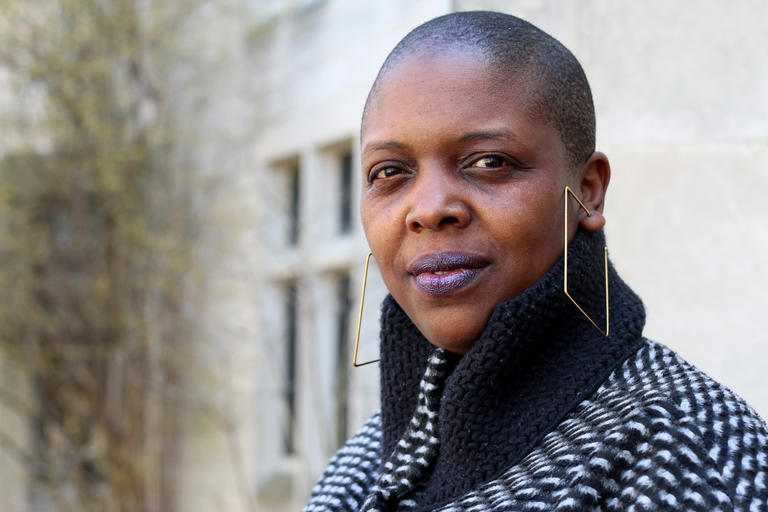 Francis joined the faculty in 2014. She is an expert on entertainer and activist Josephine Baker; her forthcoming book, "The Cinematic Josephine Baker," explores Baker's pioneering role in early African-American cinema. Francis has a doctorate in English from the University of Chicago and a bachelor's degree in English from the University of Central Florida.
"The BFC/A's founding director Phyllis Klotman and the mighty scholars Audrey McCluskey and Michael Martin, especially, led the expansion of the BFC/A in urgent times, creating and protecting vital forums for scholars, artists and archivists to meet each other and view rare treasures," Francis said. "I'm honored and excited to carry forward their fierce stewardship of this crucial enterprise."
Francis, who spent nine years at Yale University on the faculty of the Film and Media Studies Program and the Department of African American Studies, said the Black Film Center/Archive was her home long before she joined the IU faculty.
"Because it's a center for both looking at and talking about films as well as a repository and research archive, it defined how I think about film – prismatically in terms of history, close reading of the image and concepts of performance, representation and spectatorship," she said.
In addition to hundreds of photographs, recorded interviews and posters, the archive includes special collections, such as memorabilia about jazz singer Ella Fitzgerald donated by the Ella Fitzgerald Charitable Foundation. The archive is a resource for scholars around the country.
Francis will take over the center/archive with several initiatives already planned for the fall, including:
Preparing exhibits from the Black Film Center/Archive collections to be installed at IU Cinema (Phil Moore Collection) and Franklin Hall (Josef Gugler African and Middle Eastern Film Collection).
Sponsoring and hosting a Sept. 25 screening of Sonia Lowman's documentary "Teach Us All," to be followed by a panel discussion on educational inequality. This event coincides with the 60th anniversary of the Little Rock Nine's integration of Central High School in Little Rock, Arkansas.
Co-sponsoring with the Department of Anthropology and the African Studies Program a visit by Burkinabe filmmaker Dani Kouyaté and a Sept. 28 screening of his feature "Medan Vi Lever (While We Live)."
Co-sponsoring Institute for Advanced Study visiting fellow Jane Bryce, professor emerita of the University of the West Indies, Cave Hill, Barbados, for her Sept. 28 lecture "Queering Omeros: Isaac Julien's Encore (Paradise Omeros: Redux)."