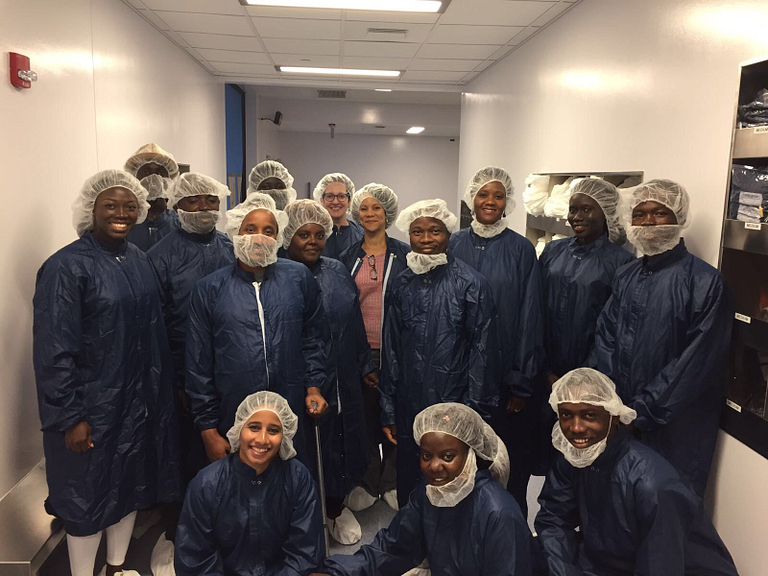 It's more than 8,000 miles from Kenya to Indianapolis. 
That's half of a globe away. So it's no surprise that Mvera Eve Kazungu and her fellow 2017 Mandela Washington fellows were in for some culture shock when they spent a month as Hoosiers this summer. 
The Mandela Washington Fellowship for Young African Leaders is the flagship program of the Young African Leaders Initiative. It is for young, accomplished professionals between the ages of 25 and 35 and provides – at a U.S. university or college – academic coursework, leadership training, networking, professional opportunities and support for activities in their communities.
Representing Kilifi County, Kenya, Kazungu admitted to not knowing a lot about Indiana before first visiting Indiana University Bloomington on June 19. She and the other 24 visiting Mandela fellows then came to Indiana University-Purdue University Indianapolis on July 17 for two weeks of meeting their Indianapolis counterparts while getting a taste of Hoosier hospitality.
"The food comes in big portions, and when you want to get a drink, the glass is big," Kazungu said with a laugh. "How am I going to finish this? Where I come from, that one glass would be shared by three people."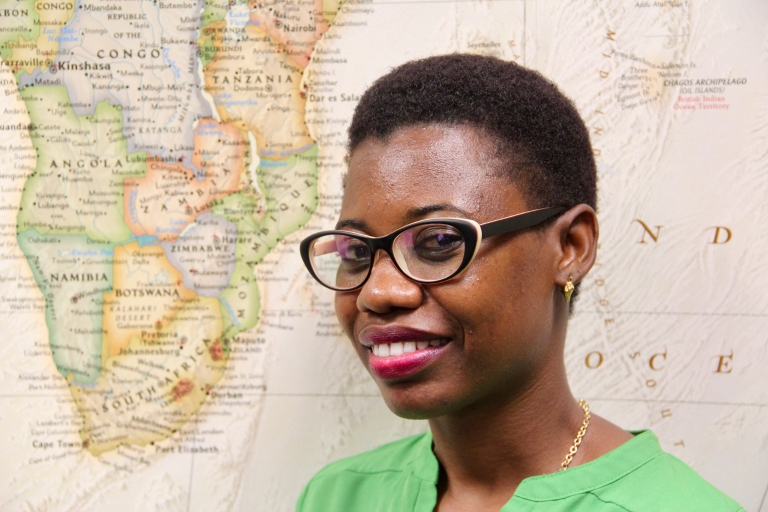 Their thirsts quenched and then some, the fellows participated in sessions with the Lilly Family School of Philanthropy, the School of Public and Environmental Affairs, and the Kelley School of Business. They engaged with Indianapolis Deputy Mayor David Hampton, the Indy Eleven, and representatives from Eli Lilly & Co. and the Sagamore Institute, among others. The fellows volunteered with five local nonprofits for the Mandela Day of Service on July 18, which coincides with Nelson Mandela's birthday. The nonprofits included the Boys & Girls Club, Second Helpings, Indy Urban Acres, Allisonville Elementary School and The Julian Center.
Sitting down with Kazungu and other fellows Thulani Mswelanto and Francis Sandy Brewer Jr., Inside IUPUI learned that the African scholars were told Indiana was "as small as a village" and that there were cowboys everywhere. They were pleasantly surprised by the diversity of Bloomington and Indianapolis. World markets contained familiar food, but it was their fellow researchers from half a world away that most excited them. 
"I've been able to meet organizations and people," Kazungu said. "I've learned a lot, and I've been able to share with my fellow fellows. We're doing different kinds of work, but I've still been able to tap a lot of expertise from them. I've been impacted a lot. The Eve here now is not the same Eve that came to Indiana a month ago."
Helping Kenyan girls survive
While her profession is journalism, Kazungu's passion – her mission – is to ensure girls have a safe environment in which to live and study. Kenyan girls attend elementary school, but few make it to high school. The reasons are sad and infuriating.
"My main focus is women with disabilities and young girls who are survivors of rape and defilement," Kazungu said. "In my county, Kilifi, the rate of defilement is at 75 percent. Every day, five young girls are raped and defiled."
Kazungu helped start the Fimbo Youth Initiative to help keep girls safe and to help them thrive. 
"I used to write about their stories, like championing their rights and highlighting the plight they are going through, but I found I was not doing anything," she said. "So, I cofounded Fimbo. We rescue girls, take them to the hospital for medical care, put them in safe custody and then follow up on their court cases." 
The court cases are often tenuous due to family members being involved and coercion of the young victims. 
"It's been very difficult for them to get justice," Kazungu said.
Kazungu's immediate goal is to build a rescue center to serve as a safe house while the girls are being relocated or awaiting court dates.
Making a democratic Zimbabwe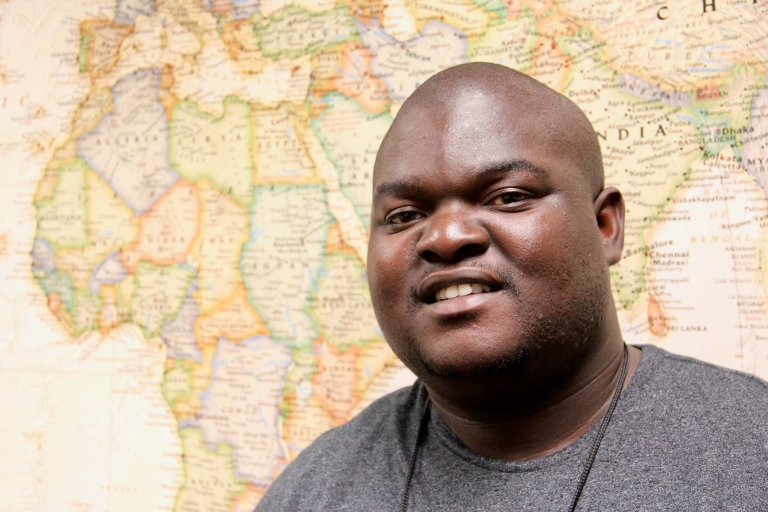 Mswelanto has studied his country's election processes for years. Zimbabwe offers presidential elections every five years, but he believes they do not capture the real sentiment of the people. Robert Mugabe, who is 93 years old, has been the leader of Zimbabwe since 1980, first as prime minister (1980-87) and now president, since 1987. Mugabe is running for reelection in 2018. 
Mswelanto was inspired by his visit to Indiana and his few days in Washington, D.C., and he hopes to embolden his work in his home country. He hopes to see fair, honest elections soon.
"This is a country where over 20,000 people were assassinated between 1980 and 2017 for choosing different political opinions," said Mswelanto, who also hopes to obtain a law Ph.D. from Indiana University in the near future. "Since 1980, the elections have never been free and fair." 
Lately, Mswelanto has been working with Crisis in Zimbabwe Coalition, a network of 86 organizations dedicated to improving the democratic process, as program manager.
"We want to promote a culture where the people's choice, particularly through elections, is upheld," he explained. "My country always holds elections, but they are always disputed. So the election process is a big issue."
Liberia's lost generation being found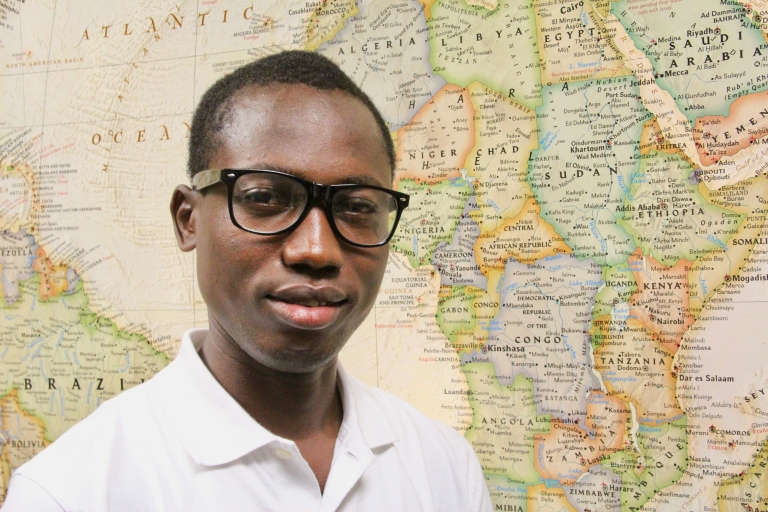 Hailing from Monrovia, Liberia, Brewer was lucky to get an education. His early schooling occurred during the Liberian civil war, which raged from 1989 to 2003. Brewer said only 15 percent of Liberian children attended school during those 14 years. Many of the boys were recruited as soldiers during the war. Almost 15 years later, the country's education system is still rebuilding. Brewer said that now, only 22 percent of Liberians have received an education beyond elementary school. 
Brewer has used his own earnings as a journalist to help fund Smiling Kids Liberia, a scholarship initiative and network of clubs that specialize in education (spelling, reading) and social endeavors (mentoring, dancing, soccer). Smiling Kids takes special aim at teenagers to help find direction, away from drugs and crime.
"In the future, we intend to build a rehabilitation home for these kids," Brewer said. "If we don't do something soon, it will affect Liberia's population as a whole."