Those lazy dog days of summer are gone. Classes have begun, and IUPUI is full of high-energy hustle and bustle.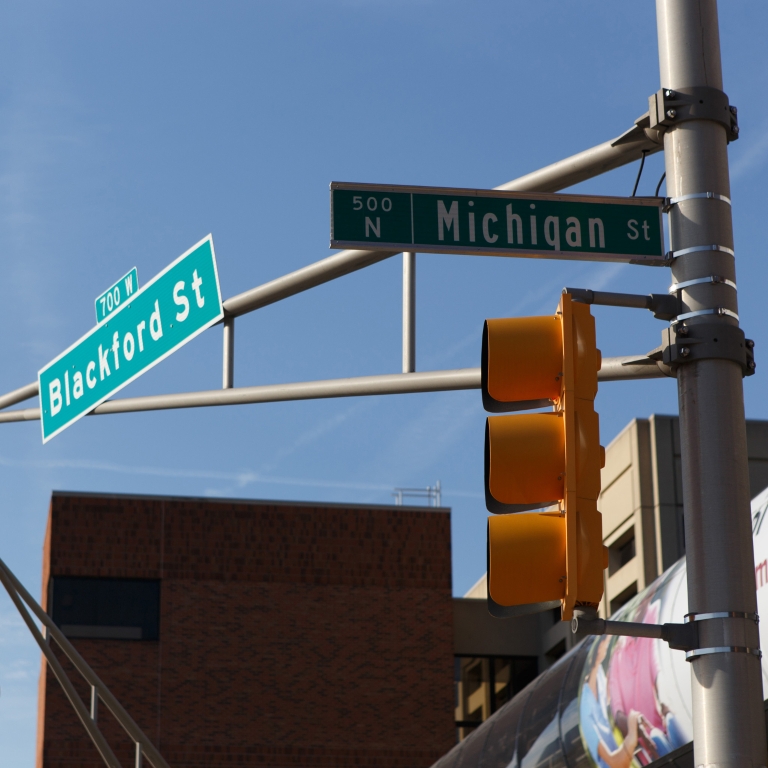 This happens every August, so we want to help you get up to speed on new items you need to know for the new academic year – along with some things you might have forgotten about.
Construction concerns
After a busy summer, construction along Michigan and other streets on campus are starting to show results, but there is more work to be done. IUPUI facility leaders still urge students, staff and faculty members to use the "gerbil tube" skyways when possible. There is a three-to-four-inch drop between the edge of the sidewalk and the road, and some areas are still cordoned off for pedestrians. An update: Blackford Street will remain one-way until the completion of the Michigan Street project. Parking Services has more construction updates.
To report any safety, construction or road issues, call Campus Facility Services at 317-278-1900. 
CrimsonCard benefits
Jagtags are going extinct. They are being replaced by CrimsonCards, new ID cards that give much more than your staff or faculty numbers.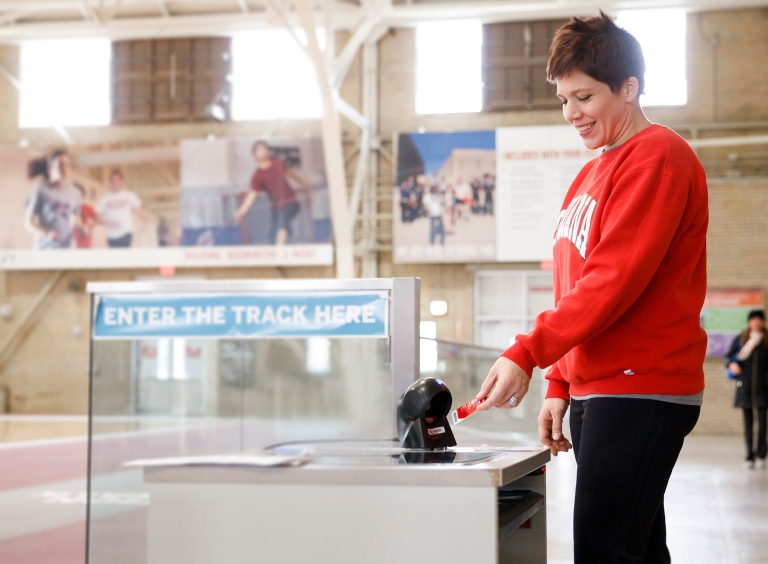 Make payments – A CrimsonCard can be connected to three different kinds of accounts based on whether you are an IU student or employee. Establish a CrimsonCash account to use your CrimsonCard like a bank debit card.
Building access – Walk around campus like a boss and gain access to computer labs, workout facilities and learning centers with just a swipe.
Print those documents – Print isn't quite dead, and sometimes you have to have a paper copy of that PDF. The CrimsonCard can help you get those printouts fast.
EZ for students – Students can easily deposit funds onto the card to make sure they can grab lunch or textbooks in a pinch.
Discounts galore – Flash your CrimsonCard at more than a dozen restaurants on or near campus for deals and discounts. More than a dozen retailers all over Indianapolis accept the 'Card, too.
Food
There are a ton of good eats on campus, like the several spots in Campus Center or the Tower cafeteria. But if you want to trek off-campus, dozens of restaurants are ready to serve you. Many are clustered around 10th Street and Indiana Avenue, and there is something for everyone near IUPUI. Here are just a few:
Dagwood's – A Bloomington institution, the deli's lone Indianapolis location resides near IUPUI, offering stacked sandwiches and made-from-scratch soups. The name stems from the "Blondie" character of the same name known for making epic, eclectic sandwiches.
City Barbeque, 621 W. 11th St. – On Mondays, get two free sides with the purchase of a regular sandwich. Sides range from fries and salad to corn pudding and gumbo. 
Blaze Pizza, 913 Indiana Ave. – This fast, fresh pizzeria allows customers to build their own pies Chipotle/Subway style from an array of different sauces and toppings. CrimsonCard holders can get a $4 pizza with the promo code "142" on Tuesdays.
Asian Harbor – From sushi to stir fry, this new restaurant specializes in Asian fusion food and good deals. The restaurant offers almost 100 different sushi rolls and sashimi while the bento boxes are perfect for lunch with a spring roll, crab rangoon and California roll joining the entree and rice.
Yats, 910 W. 10th St. – An Indianapolis original, this fast-Cajun establishment specializes in affordable, filling meals like the popular Chili Cheese Etouffee, B&B and succotash over rice. The garlic bread alone is worth a walk over.
UITS classes 
University Information Technology Services is much more than your go-to way to fix your desktop ("Have you tried rebooting your computer?"). UITS provides tips, classes and training opportunities for mastering your machine.
Research help – Big data is no problem. UITS works with campus researchers' large data sets, and it allows access to IUPUI supercomputers.
Website assistance – UITS can help build you a website or improve your existing page's content in terms of look and user experience.
Cybersecurity – Protect your data with free software or check your current software to make sure it is up-to-date and strong against possible attacks.
Hardware – Get deals and specs on the latest in laptops, smartphones, tablets and more.
Get connected quicker – Slow internet speed on your desktop or mobile device? You may be able to speed things up with the help of UITS. 
Health & Wellness
Start the academic year with a healthy step by taking advantage of all of IUPUI's healthy perks.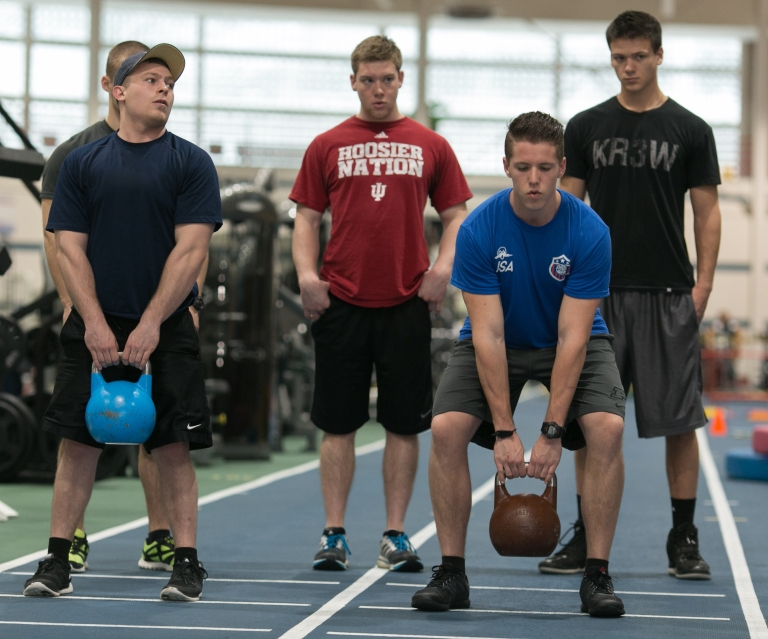 Make a splash – IUPUI is home to the internationally renowned IU Natatorium. You can do the doggy paddle in the same lane where Michael Phelps qualified for the Olympics. Pretty cool.
Nifty NIFS – The National Institute for Fitness and Sport is a top-notch workout facility and ranks among the best in Indianapolis. The huge gym features the Indiana Pacers court from Market Square Arena (RIP).
Nutrition – You are what you eat. So, being burgers 24/7 is not a good look. IUPUI experts can help you eat cleaner, making you feel better in the process.
Healthy events – Keep up-to-date on healthful events that occur regularly throughout the year. Morning, noon and night, IUPUI is here for you.
Faculty resources
Center for Teaching and Learning:
The center is a hub for IUPUI faculty. There are always new classes, workshops and other events to check out. Its resources include: