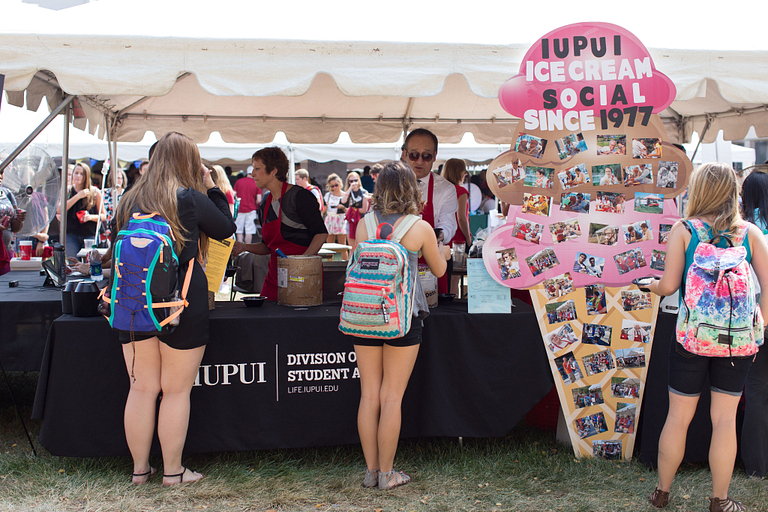 Indiana University-Purdue University Indianapolis will host the 40th Annual Ice Cream Social on Aug. 29, sponsored by the Division of Student Affairs, as part of Weeks of Welcome. The longest-running tradition on campus, the Ice Cream Social features Distinguished Dippers and, of course, free ice cream for IUPUI students, faculty and staff. 
This year's Ice Cream Social will take place from 11 a.m. to 2 p.m. at Taylor Courtyard.
The event has helped promote school spirit and community on campus throughout its four decades, but its look has varied over the years. Recent socials have been a highlight of the Weeks of Welcome schedule. The inaugural event, however, was in the spring – on April 13, 1977, on the Union Patio.
Weeks of Welcome
The Union Building no longer stands, showing how enduring the Ice Cream Social truly is.
Also in 1977, IUPUI was closing in on its first decade of existence. Fall enrollment topped nearly 22,000, compared to 29,804 on campus for fall 2016. The Jaguars didn't yet exist, as our athletic teams were still known as the Metros.
Jimmy Carter was president in 1977, and the cost of a gallon of gas in the United States was 65 cents, just marginally higher than the 10 to 25 cents some ice cream socials over the years have charged for a scoop. (Proceeds were donated to charity.) The original "Star Wars" opened in theaters, and The Eagles' "Hotel California" won the Grammy for Record of the Year.
With the Ice Cream Social enjoying its ruby – or should we say "crimson"? – anniversary, more Distinguished Dippers will be serving frozen treats than in past years. Among the faculty and staff stepping in as Dippers will be Chancellor Nasser H. Paydar, now a regular with an ice cream scoop.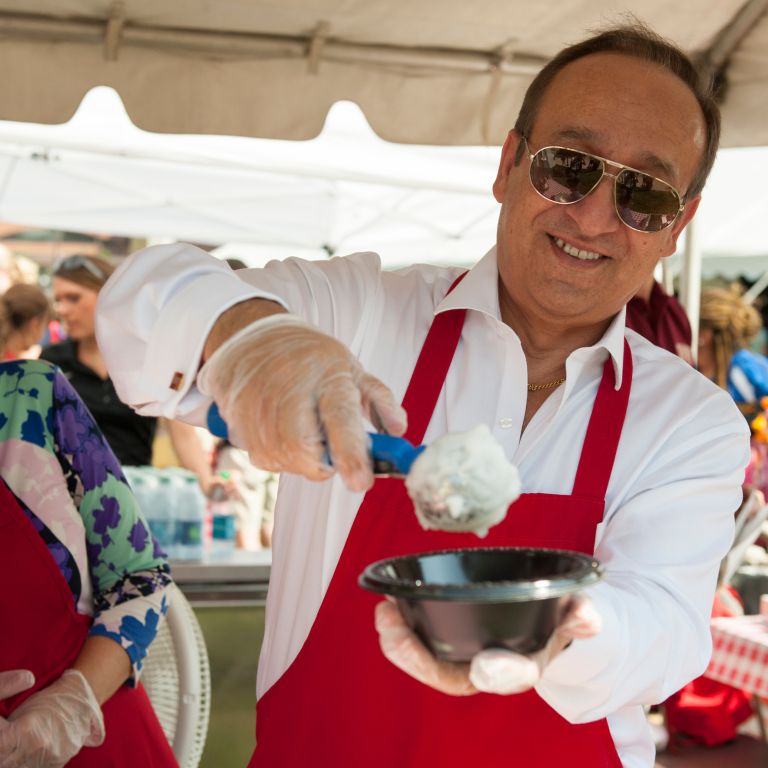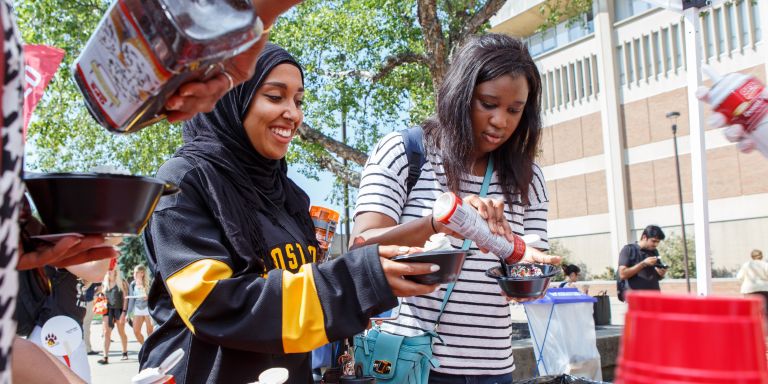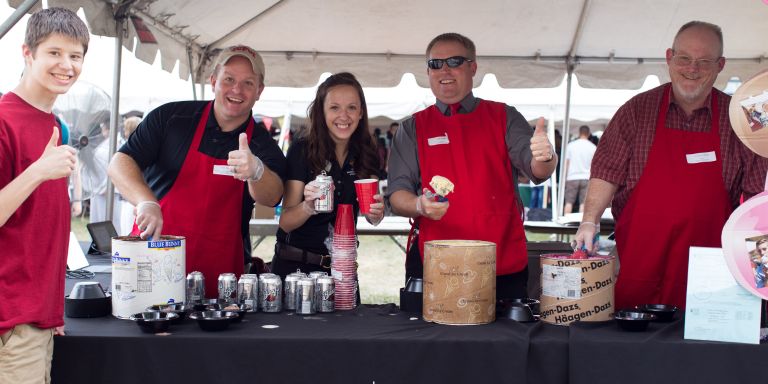 Photos by Liz Kaye, IU Communications
More topping selections, as well as a seating area to allow students and Distinguished Dippers to socialize, will be featured.
The Ice Cream Social is part of the second week of Weeks of Welcome, or WOW, another of IUPUI's lasting traditions. For two weeks at the start of the academic year, WOW features more than 30 events, including resource fairs, athletics and community-building opportunities designed to prepare students for the upcoming year and beyond.