Class of 2021 Indiana University-Purdue University Indianapolis student Nicholas "Nic" Frimas has four loves – cars, surfing, "gymming" – weightlifting – and his hometown of Durban, South Africa, a beachfront metropolis on the Indian Ocean.
"Durban is a cultural mixing pot, very laid-back and close-knit. It's surrounded by lots of sugar cane, dirt roads and biking trails through rolling hills," Frimas said. Although he won't be able to surf in Indianapolis, he said he sees traces of home in the green space around campus.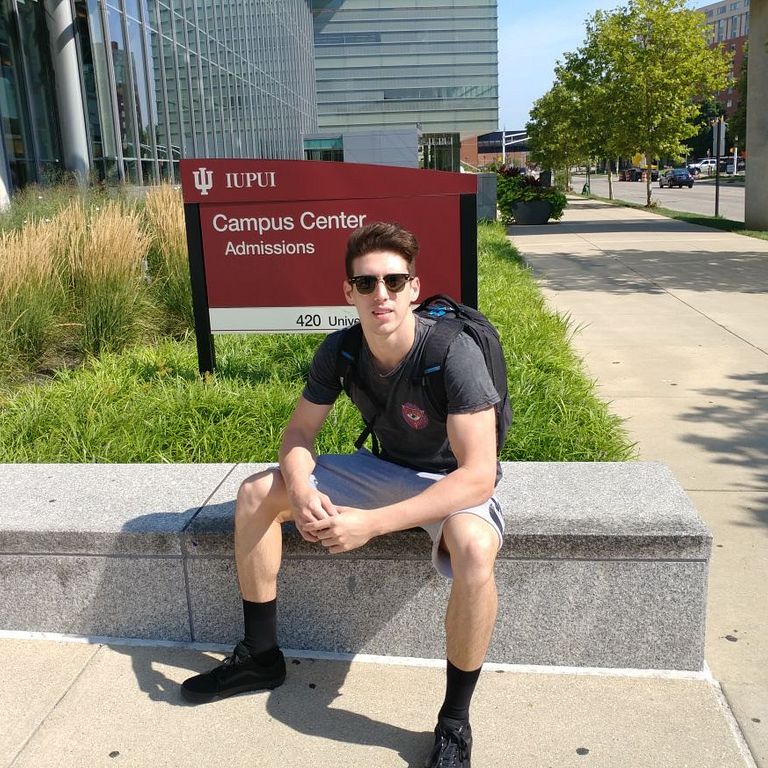 Frimas is this year's international awardee of the IUPUI Honors College's Plater International Scholar Program, which funds just one international student per year. The scholarship provides $27,000 per year as well as a $2,500 stipend to study abroad. Frimas plans to pursue bachelor's and master's degrees in mechanical engineering. He also looks forward to getting involved with the motorsports activities on campus and plans to study abroad in Germany.
"I was interested in a Purdue degree because it's so respected and can open doors for me in my career wherever I go," Frimas said. "I was more interested in IUPUI over the main Purdue campus because it's in the city. It's very multicultural, and Indianapolis gets good rankings for places to start a career."
Receiving first the Chancellor's scholarship and then the Plater scholarship confirmed Frimas' decision to attend IUPUI. He was also interested in the school because of its proximity and connections to global organizations like Cummins, Rolls-Royce and the Indianapolis Motor Speedway and because of the research opportunities in the School of Engineering and Technology.
Frimas' passion for engineering started at a young age. As a child, he read about cars and filled notepads with everything he could learn about them. At IUPUI, he's living in the International House, or I-House, in campus housing as part of his Plater Scholarship. His new roommates include Rwandan and Russian students who have also come to study engineering.
"When I met other international students here, it was the first time I had met someone who could talk about cars with the same expertise level and keep up and match me point for point," he said.
In high school in Durban, Frimas served in leadership positions and was a competitive swimmer, training with the South African national team. After graduating in November 2016, he took some needed time off to surf, spend time with friends, read books and study for placement tests. He also competed in the South African National Aquatic Championships in March 2017.
"Swimming taught me discipline and time management," he reflected. At IUPUI, Frimas is most excited about beginning classes, working out at the Campus Recreation Center and becoming involved in campus life.
"You can just tell when something is going to be a good fit. It fits me really well. It feels really safe and has lots of green space like home. I think I'll make a new family here."
Mandy Bray is communications manager for the Office of International Affairs at IUPUI.