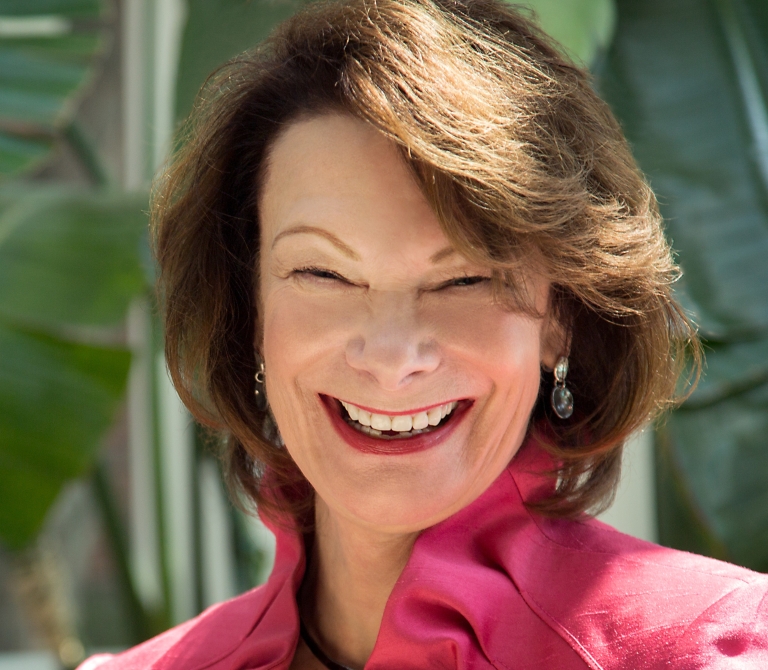 INDIANAPOLIS – The National Communication Association has recognized Sandra Petronio, a professor in the Department of Communication Studies in the School of Liberal Arts at Indiana University-Purdue University Indianapolis, with the Distinguished Scholar Award.
Given annually, the National Communication Association Distinguished Scholar Award is the association's highest accolade, honoring a lifetime of scholarly achievement in the study of human communication. Recipients are selected by their peers to showcase the best of the communication discipline.
Petronio, who has more than three decades of scholarly work with wide influence in the communication discipline and beyond, is the first such honoree from IUPUI. Indiana University Bloomington professors Robert Ivie (2013), John Louis Lucaites (2012) and James Andrews (2000) are among some 100 previous recipients of the award since its inception in 1992.
"Learning that I was selected to receive this prestigious honor is exciting and even a bit overwhelming, but most of all rewarding," said Petronio, who also teaches in the IU School of Medicine and the Charles Warren Fairbanks Center for Medical Ethics at IU Health and has had appointments at the IU schools of informatics and nursing. "I've been proud of the work we've been able to do at IUPUI in the field of communication, and to be recognized nationally is a highlight of my career."
Petronio is best known for Communication Privacy Management, or CPM, theory, a scientifically grounded theory to understand the central motivations, goals, rules and outcomes of privacy management. There have been more than 5,000 citations since 2012 on Google Scholar and more than 740 articles engaging the theory. Petronio and her colleagues continue to develop evidence of consistencies and distinct patterns of privacy management emerging across cultures and contexts, suggesting the opportunity to develop a general theory. CPM has a global reach and has been applied in a wide variety of contexts including health, education, family, business, social media, religion, security and interpersonal relationships.
She has also been an important voice in the communication field, arguing for the importance of translational scholarship and modeling that work. In 2007, Petronio spearheaded the IUPUI Center for Translating Research into Practice and most recently launched the Communication Privacy Management Center at IUPUI.
"The communication discipline has a long tradition of exceptional scholarship," NCA Executive Director Paaige Turner said. "We're proud to recognize Dr. Petronio's contributions with this well-deserved award."
Petronio will receive her award during the NCA's 103rd annual convention, taking place Nov. 16-19 in Dallas, Texas.
About the National Communication Association
The National Communication Association advances communication as the discipline that studies all forms, modes, media and consequences of communication through humanistic, social scientific and aesthetic inquiry. NCA serves the scholars, teachers and practitioners who are its members by enabling and supporting their professional interests in research and teaching. Dedicated to fostering and promoting free and ethical communication, NCA promotes the widespread appreciation of the importance of communication in public and private life, the application of competent communication to improve the quality of human life and relationships, and the use of knowledge about communication to solve human problems.