This is Shelton Kirchner's first year at IU Kokomo, but it isn't his first time being enrolled in college.
He attended college directly after high school but jumped around to several different majors and eventually lost his focus. After spending a few years in the workforce and gaining insight into what he really wants to do with his life, Kirchner is determined to succeed this time around.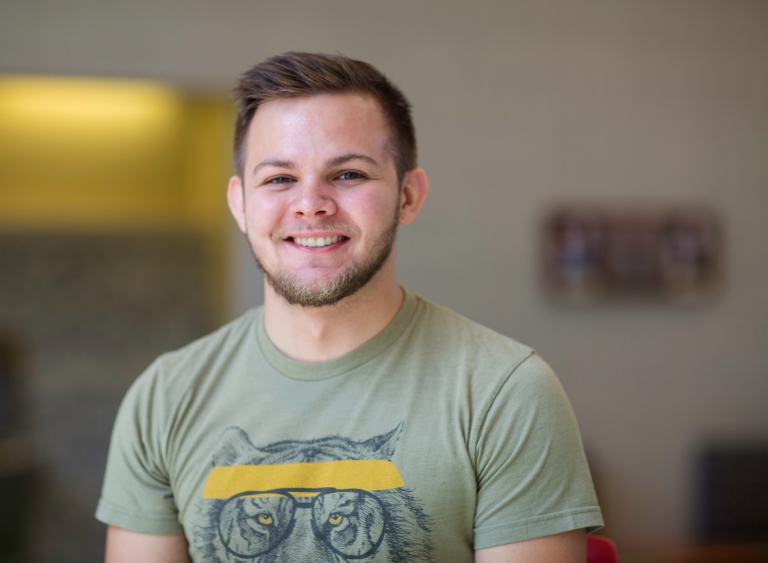 And he was reassured that he could meet his goals during the Summer Bridge Program, a weeklong program for incoming freshmen designed to teach them necessary skills to navigate the transition to college.
"The whole process has reassured me that I am in a better place to go back to school now," said Kirchner, who plans to study psychology.
Through this transition, one thing has been clear to Kirchner: He wants to work in a field where he can inspire and motivate those he works with daily. As of now, he has his sights set on a career as a high school counselor, but he thinks his goals and aspirations would also make him a great teacher.
The IU Kokomo advisors he met with were also helpful, and he hopes to be able to give this same level of encouragement to the future generations.
"Each counselor reassured me that I could do this and gave me the resources to go about it," Kirchner said. "One day, I hope to be able to help students find their way and realize their passions."
In addition to his full course load, Kirchner will work full time at his family's metal distribution business. While he recognizes this could be a daunting task, he said it's all possible with the right mindset.
And for Kirchner, that means doing whatever it takes to educate himself so that he can "mold the minds of the future."