In our increasingly plugged-in world, mindfulness is a hot topic. Mindfulness, or the act of being present in everyday moments, is about learning to acknowledge and accept one's thoughts and feelings.
"Being mindful is about resting our awareness on what's right in front of us, without adding any unnecessary thoughts or interpretations, so that we can see clearly and act more wisely and compassionately," said Frank Diaz, an associate professor in Indiana University Bloomington's Jacobs School of Music and director of the Mindfulness in Teaching and Learning workshop. "Our lives improve because we begin to realize that no matter what is happening, we have a great deal of choice over how we can interpret our experiences."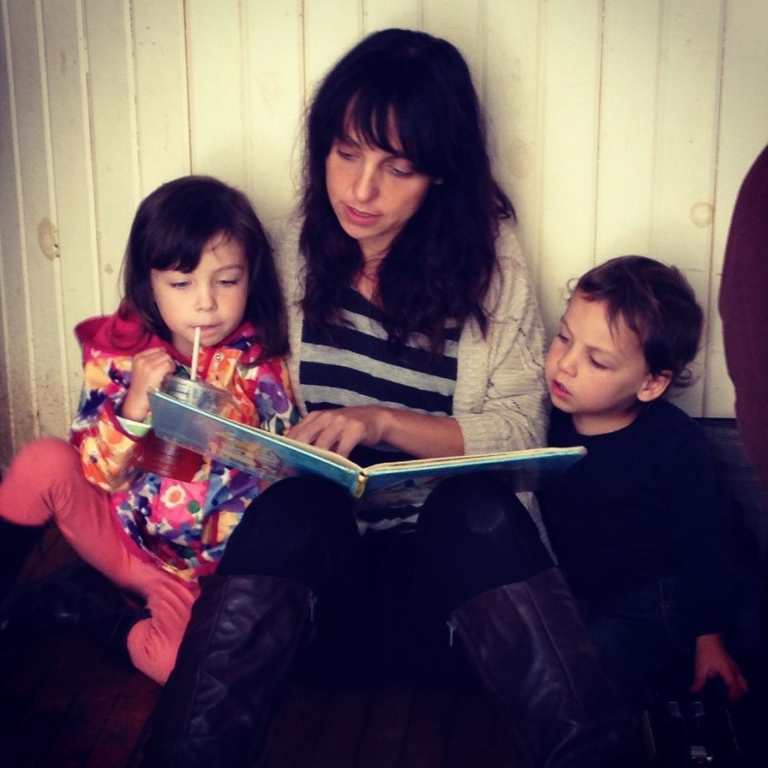 And perhaps even more popular – and challenging – is integrating this technique into a parenting approach.
Healthy IU facilitated a virtual, eight-week-long Mindful Parenting series over the summer to teach just that, led by expert Mari Rossi, who has taught a similar program at the University of Toronto Mississauga for four years.
According to Rossi, research shows that using mindful parenting techniques in not only beneficial to the parent-child relationship but also has a positive impact on both the parent and the child individually.
"By learning to be present in the moment, parents are able to be less reactive and to discipline in ways that are in fact congruent with their values," she said.
But getting to this point takes practice.
During the Mindful Parenting Series, Rossi worked with participants to teach, discuss and practice her four-step model for successfully integrating mindfulness into their lives and parenting style. The discussion centered around practicing this during particularly difficult situations, like when your child refuses to put their shoes on when you are trying to get the family out of the house.
1. Awareness
The first step is to recognize you are in the midst of a difficult situation. Take a second to pause, connect with your breathing and tune into the sensations in your body. It can be helpful to label your emotions as a way to identify how you are feeling in the moment.
2. Attitude
Next, look at the situation with fresh eyes — or with a beginner's mind— and become curious about what is happening. Notice your self-talk and the old patterns you may be stuck on. Try not to judge, but just notice with an attitude of kindness and curiosity. Ask yourself what could be going on from your child's point of view — what could be making them act this way? This open and curious attitude helps to awaken compassion for both your child and yourself.
3. Intention
Tune into your family values and long-term goals. Ask yourself what is most important in the moment. What value will you be cultivating with your response? For example, if you identify forgiveness as a core value for you, can you make room for your child's mistake in that moment? Can you role model what it is like to forgive in your day to day parenting challenges?
4. Choice
By practicing the above steps to being mindful — becoming aware, adopting an open and compassionate attitude and connecting with your intentions as a parent — you are now free to respond, instead of react. From this grounded place you can choose how you will handle the situation.
"Mindful Parenting is not about guiding you towards any specific course of action," Rossi said. "Rather, it is about developing ways to ground yourself so you may discipline your child in accordance to what is most important to you."
While there are four steps in this process, it all takes place in the matter of seconds as a situation arises. Rossi encourages parents to recognize that it is impossible to go through this process perfectly, and so it is important to cultivate compassion towards yourself during and after the situation.
"Research shows that having mindfulness skills improves areas of physical well-being, including better sleep, lower blood pressure and less chronic pain," said Patty Hollingsworth, director of Healthy IU. "That's why Healthy IU will continue to support mindfulness programs."
Healthy IU plans to evaluate the Mindful Parenting pilot program in order to develop future programming around this concept. While this particular mindfulness series isn't available this fall, Healthy IU is offering general mindfulness programs again this fall on the IU Bloomington, IUPUI and IU Northwest campuses.