To help you stay healthy during flu season, most IU campuses are offering vaccines to faculty, staff and students.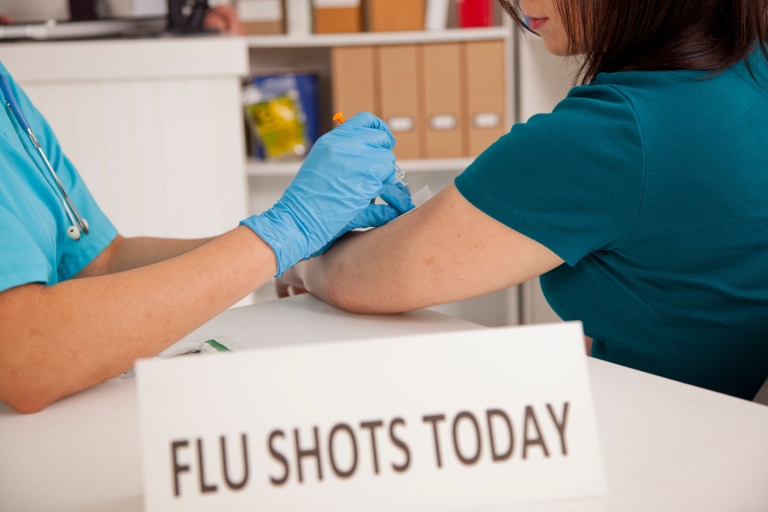 Not sure you should get a flu shot? Consider these facts from the director of Student Health Services at IUPUI, Stephen Wintermeyer:
Flu shots are the single best way to protect oneself against the flu, or influenza. The flu infects millions of Americans each year, resulting in over 200,000 hospitalizations and an average of 24,000 deaths.
Getting a flu shot protects yourself but also those around you who may be particularly vulnerable to the flu. Groups that are highest risk from the flu include the elderly, infants and those with chronic medical conditions. If you regularly interact with such people, you can help protect them by getting a flu shot.
The Centers for Disease Control and Prevention recommends that all Americans older than 6 months get a flu vaccine each year, unless they have had a severe allergic reaction to the flu vaccine or one of its components in the past. Please note that some types of flu vaccine are produced now without the use of eggs, so there is no reason for those with an egg allergy not to get a flu shot.
See dates and times flu shots will be administered on your campus this fall: