BLOOMINGTON, Ind. – Indiana University programs in library and information science, public administration, communications, sociology and business are among the best in the world, according to the 2017 Academic Ranking of World Universities.
The rankings, produced by a Shanghai educational consulting organization, follow an objective methodology based largely on faculty awards and publications. The rankings are regarded as among the most influential and widely observed measures of university academic quality.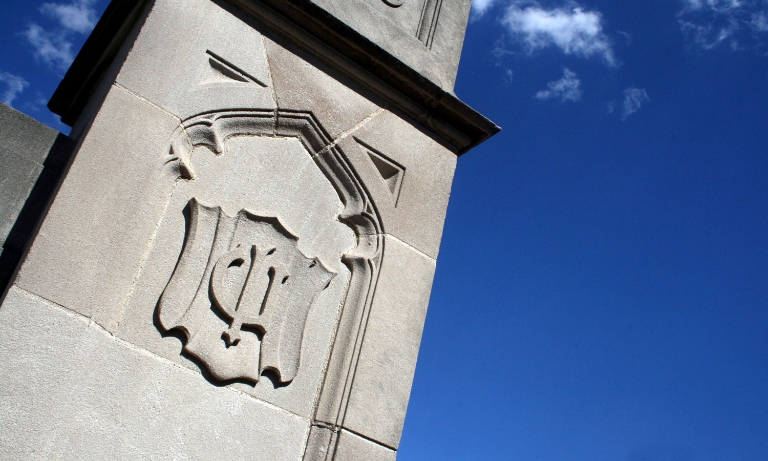 "These results are testament to the outstanding work performed by Indiana University faculty and the excellence of the university's programs," IU President Michael A. McRobbie said. "Rankings are only one measure of success, but reports such as the Academic Ranking of World Universities provide important evidence that Indiana University is truly a global university where research of the highest quality is changing lives for the better."
At IU Bloomington, the rankings place library and information science at No. 2, public administration at No. 5 and communications at No. 7. Business programs are ranked 16th in business administration, 19th in finance and 34th in management. Sociology is ranked 16th.
The rankings refer to academic disciplines, not to specific schools or departments. IU Bloomington's library and information science program is in the School of Informatics, Computing and Engineering. Public administration is in the School of Public and Environmental Affairs. Communications programs are largely in The Media School. Business programs are in the Kelley School of Business. Sociology is in the College of Arts and Sciences.
Also ranked in the top 50 are economics and psychological and brain sciences in the College of Arts and Sciences, education in the School of Education and law in the IU Maurer School of Law. Several other programs at IU Bloomington and IUPUI were included in the top 75 or top 100 worldwide in their fields.
The annual Academic Ranking of World Universities was first published in June 2003 by the Center for World-Class Universities at Shanghai Jiao Tong University in China. Since 2009, the rankings have been published and copyrighted by ShanghaiRanking Consultancy, an independent ranking organization.
The methodology ranks universities and their programs on five indicators: alumni and staff winning Nobel Prizes and Fields Medals; highly cited researchers identified by Thomson Reuters; articles published in journals of Nature and Science; articles indexed in Science Citation Index-Expanded and Social Sciences Citation Index; and per-capita performance. More than 1,200 universities are ranked every year, and the top 500 are published.