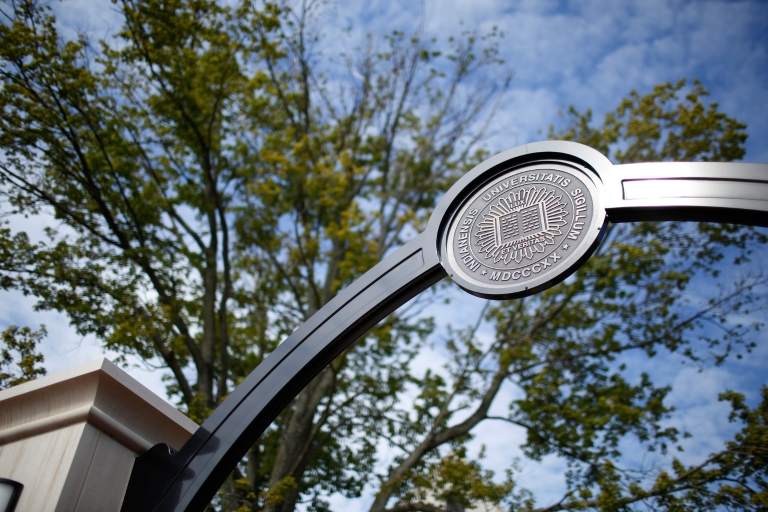 BLOOMINGTON, Ind. – Officials at the recently reorganized and renamed Indiana University Innovation and Commercialization Office, formerly part of the Indiana University Research and Technology Corp., have announced strong results in innovation and commercialization activities for the 2016-17 fiscal year.
Bill Brizzard, executive director of IU ICO, attributed this success to the quality of research conducted by faculty, staff and students throughout all academic disciplines and campuses.
"By disclosing inventions to Indiana University ICO, inventors form the foundation upon which all other technology transfer activities build," Brizzard said. "Our goal is to bring discoveries to the marketplace that will impact people's lives around the world. These operations and this goal remain the same for my colleagues and me, even as our name has changed."
IU Vice President for Engagement Bill Stephan said the strong results prove that the university continues to gain momentum in its commercialization efforts.
"During the 2016-17 fiscal year, technology transfer personnel of the IURTC built upon their already impressive work to advance IU intellectual property to the market," he said.  "IU innovations and technologies are highly valued, enabling the university to realize another record-setting year."
Innovation and commercialization managers apply for patent protection on disclosed inventions, which can take several years to receive. They also market and license the patented and patent-pending inventions to industry. Achievements from the 2016-17 fiscal year include:
164 disclosed inventions, a 9.3 percent year-over-year increase from 2015-16.
62 completed licensing agreements, which represents a 10-year high and a 44.2 percent increase from 2015-16.
$6.67 million in generated revenue from licensing and royalty revenue. The revenue is distributed to researchers and their laboratories based on the university's intellectual property policy.
57 issued patents from the U.S. Patent and Trademark Office, eclipsing the record 53 issued in 2015-16. Global organizations issued 142 patents, for a cumulative total of 199. This represents a 20.6 percent increase from 2015-16.
IU also saw an increase in the number of startup companies launched by university researchers. Tony Armstrong, president and CEO of IURTC, said startup activity at the university likely would continue to grow.
"There will be a broader array of resources dedicated to entrepreneurial activity – including advancing researchers', students' and staff members' ideas and creations into startup companies – that could contribute to the economic vitality of the state," Armstrong said. "IURTC will mobilize efforts to address these entrepreneurial challenges, which could encourage more IU faculty, students and staff to launch companies." 
IU Vice President for Research Fred H. Cate said the strong results fostered by IU ICO personnel in the 2016-17 fiscal year should continue as they reorganize under the Office of the Vice President for Research. He said IU ICO will be able to provide new opportunities for faculty, staff and student inventors throughout the university campus system. These include supporting efforts to earn competitive grants and foundation and corporate support; ensure compliance with legal requirements; and identify, protect and license intellectual property.
"IU ICO's new structure facilitates a greater alignment with university priorities and a closer relationship with the IU faculty, staff and students they serve," Cate said. "It will also allow IU ICO to take advantage of the greater resources and efficiencies available within the university and to work more seamlessly with corporate and foundation relations and federal research relations, based in the research office."
IU ICO personnel have retained their office locations at Simon Hall in Bloomington and at 518 Indiana Ave. in Indianapolis.
About Indiana University Innovation and Commercialization Office
Indiana University ICO is tasked with the protection and commercialization of technology emanating from innovations by IU researchers. Since 1997, IU research has generated almost 3,000 inventions resulting in more than 4,500 global patent applications. These discoveries have generated more than $142 million in licensing and royalty income, including more than $115 million in funding for IU departments, labs and inventors.