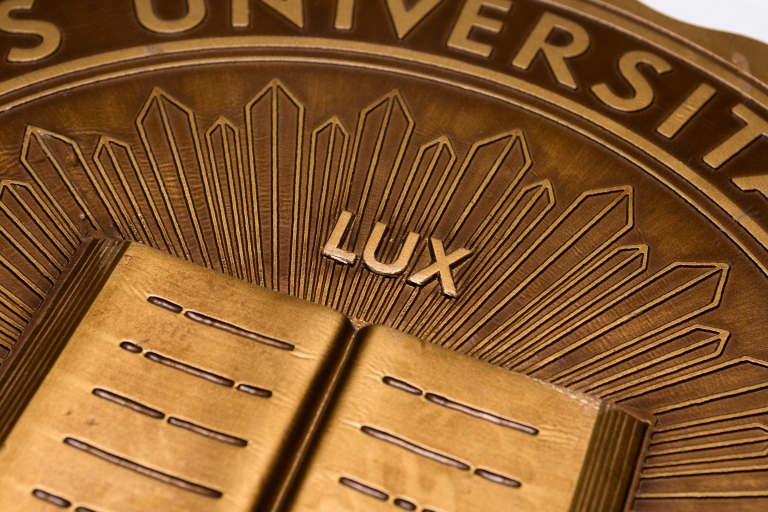 BLOOMINGTON, Ind. – Indiana University has again been recognized among the most innovative universities in the world by Reuters Top 100: The World's Most Innovative Universities. The 2017 rankings list IU 27th worldwide, 19th among U.S. universities and first among universities in the state of Indiana.
IU has placed in the top 50 worldwide each of the three years Reuters has published this list. In 2016, IU ranked 37th worldwide and 25th among U.S. universities. In 2015, it was ranked 49th worldwide and 33rd among U.S. universities.
IU President Michael A. McRobbie said the Reuters ranking reflects the university's commitment to innovative research across all campuses.
"This recognition reflects the dedicated work of IU's faculty and staff to engage in innovative and transformative research," he said. "The goal we all share is not merely to advance the bounds of knowledge, but to use this new knowledge to address pressing challenges, create new jobs, foster innovation and improve the quality of life for the citizens of Indiana, the nation and the world."
To assess innovative activity, Reuters identified institutions that published the most articles in scholarly journals from 2010 to 2015 and then narrowed the list by cross-referencing the number of patents each institution filed during the same time. Other criteria included the number of patents filed with local authorities and global patent offices, the number of patent applications that were granted, how often patents cited research papers, and the percentage of articles that featured an industry co-author.
In the 2016-17 fiscal year, the IU Innovation and Commercialization Office, formerly the technology transfer division of the IU Research and Technology Corp., submitted 285 global patent applications on university intellectual property. It was issued 57 patents from the U.S. Patent and Trademark Office, eclipsing the record 53 that were issued the year before. It was issued 199 total patents from domestic and global organizations, representing a 20.6 percent increase from the year before. IU also saw an increase in the number of startup companies launched by researchers.
The Reuters ranking reflects IU's progress in meeting the goals set forth in the university's Bicentennial Strategic Plan, approved in 2014 by the IU trustees. The plan calls upon IU to engage in strategic hiring, investments in technology and seed funding to support collaborative faculty research initiatives, with a focus on the grand challenges facing the state, the nation and the world.