The IU Bloomington Libraries hosted the campus's inaugural Primary Source Immersion Workshop for faculty last month.
The three-day-long workshop introduced professors to ways of incorporating local primary sources and special collections into their courses. Participants learned how they can add an additional layer of engagement to their teaching by using materials found in repositories across campus, such as the Black Film Center/Archive and the Lilly Library.
Proposals to be considered for the program were submitted by Bloomington professors in April. Of those, 16 were chosen for the first cohort of the program.
"This is the best program I have participated in since arriving at IU," said Sarah Knott, an associate professor in the Department of History. "I was struck by the commitment of the librarians and the archivists to serve as an additional tier of faculty."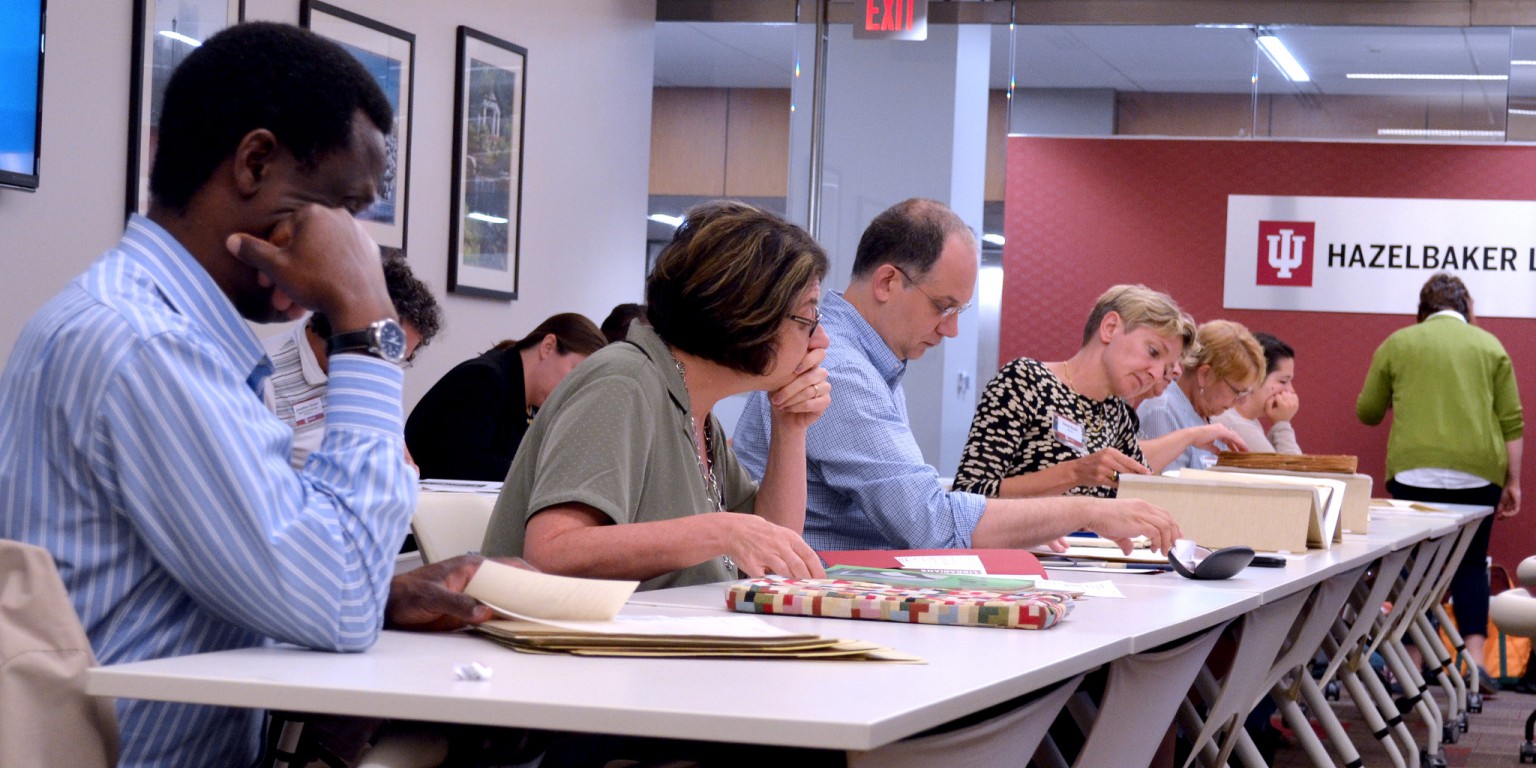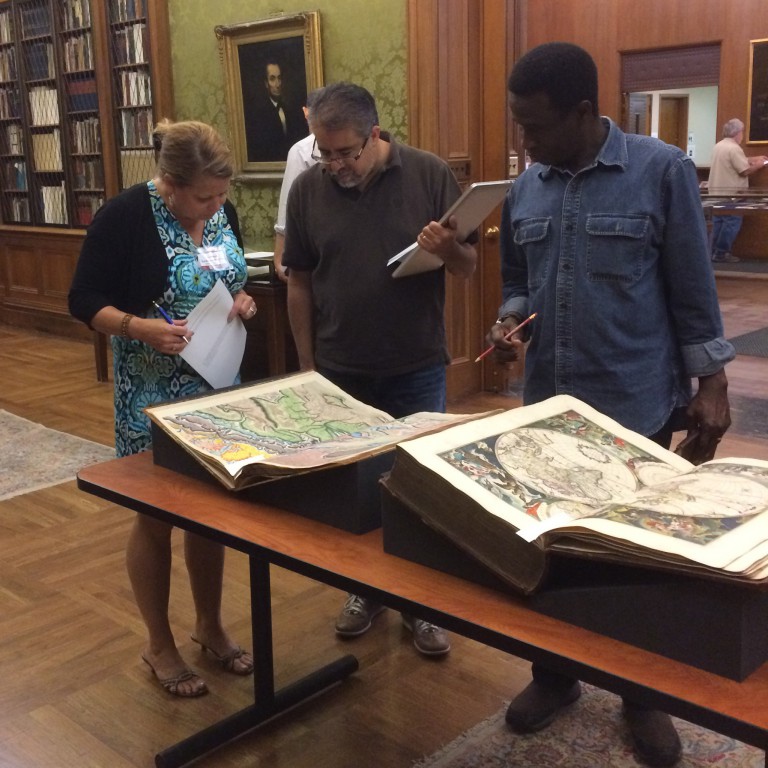 Photos courtesy of IU Libraries
After participating in this workshop, Knott decided to arrange her course covering the history of birth through four visits to special collections on campus. Students will view seventeenth-century texts at the Lilly Library; experience a recreated nineteenth-century lying-in chamber at the Wylie House Museum; conduct research at the Kinsey Institute; and read up on sources collected by students and faculty in 1970s IU.
"One could make the argument that there's nowhere better in the U.S. to teach a history of birth course than right here at IU," she said. "And that argument can be made based upon the breadth of resources available here."
Didn't attend the workshop but are interested in what they learned? Workshop instructors detail practical ways professors can incorporate primary sources, librarians and archivists into their courses.
Show and Tell
In this foundational experience, the instructor arranges to spend one class period as a field trip at the special collection site, such as the Wylie House Museum or University Archives. The librarian or archivist will find relevant materials in the collection and set them up for students, offering a brief lecture that explores the history and context of the materials. Students then have time to interact with the materials.
Look, Think, Wonder
Students are presented with an object related to the course content and then asked what information can be learned simply by examination. What can the student deduce about the date and place of publication and its author? The students are encouraged to think about what has been learned already in the class and apply the context to understanding the object.
The Dating Game
The librarian selects about 10 items for students to examine. Students are instructed not to look at the title page or call number. In groups, they try to number the items chronologically based on their observations. This exercise works very well with maps and atlases and encourages discussion about format, paper quality, bindings and other physical attributes of materials.
Private versus Public
Students break into two groups to examine the writings of one author. One group is provided a privately written document, such as a journal, while the other explores a publically presented piece, such as a letter to the editor. The class then debates the two viewpoints and considers which one best represents the author. Students learn that history is invariably partial and incomplete by engaging with primary sources beyond their face value.
Comparing Audiences
For this exercise, students choose items that are similar but created for different audiences. An example would be books on the same topic, such as cooking, but written for different audiences like men, women or children. Students discuss differences in content, tone and format, and they learn about a culture or person from these differences.
Interested in inspiring students through primary sources? Contact Meg Meiman with IU Bloomington Libraries' Department of Teaching and Learning to connect with relevant collections, librarians and archivists at IU Libraries.
Inspired to design or revise curriculum to integrate information literacy? IU Libraries offers instructional development grants in the fall and spring, through the commitment and support of the Jay family who fund innovative librarian-faculty partnerships. The deadline for proposals for spring 2018 courses is Nov. 6, 2017.