Janese Banks and Paul Constantine didn't come to Indiana University in search of a relationship.
Banks, the assistant women's basketball coach, and Constantine, the athletic performance coach in football, both joined the IU faculty with long athletic careers behind them. Banks previously coached basketball at University of Wisconsin-Milwaukee and IUPUI and played professionally in Ukraine, Switzerland and Iceland. Constantine previously coached in athletic performance at Baylor University and directed at Houston Baptist University.
Joining the IU Bloomington staff was simply a natural professional step forward.
But the pair started running into one another at all-staff functions and in the north end zone of Memorial Stadium, where athletes lift weights and have meals.
"We would see each other there in passing, then he added me on Facebook," Banks said. "The rest is history."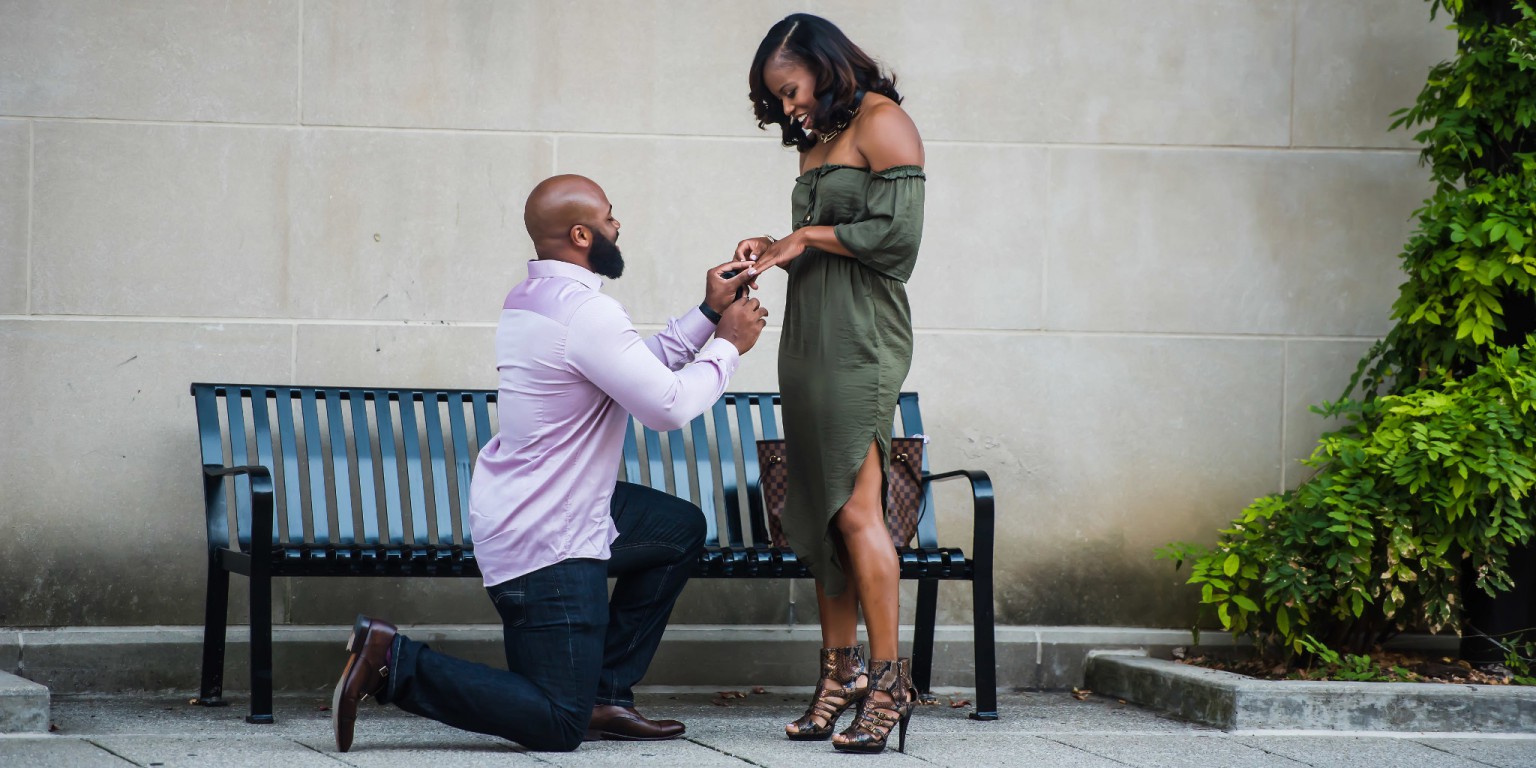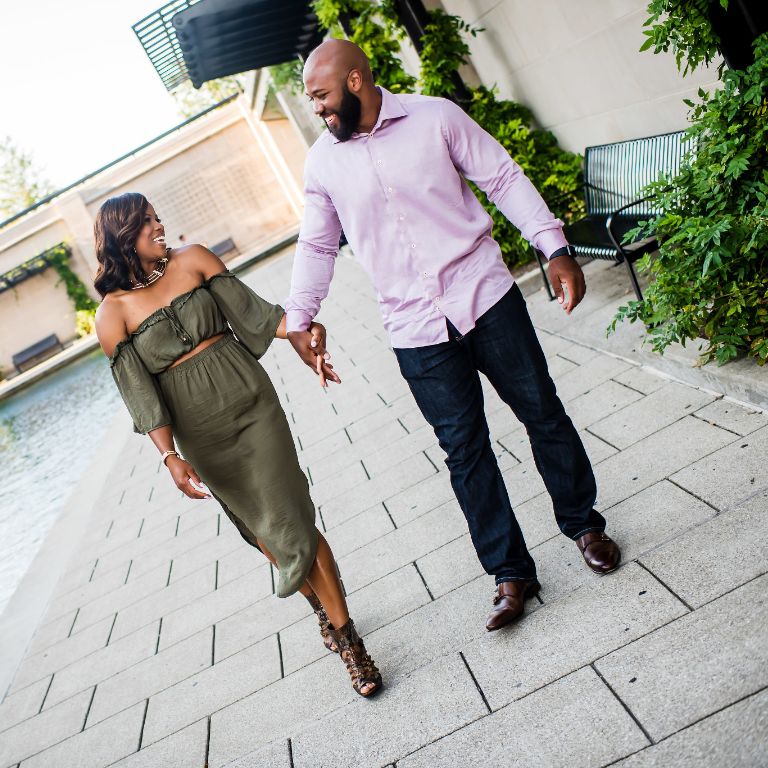 Images courtesy of Janese Banks and Paul Constantine
When Banks and Constantine started dating last year, Banks quickly knew there was something different about their relationship.
"He just kept making me a priority," she said. "That's when I knew this was super serious."
Constantine agreed. That level of depth was new for him as well. "It was very refreshing," he said. "She was a very genuine person. We meshed very well together."
Banks and Constantine's courtship is marked by IU Athletics events: They first started spending time together right around the Old Oaken Bucket football game against Purdue last year. They became an official couple near the first of the year, while basketball season was in full swing.
"I started noticing things about myself that were different," Banks said. "I always wanted to be around him. I missed him when I was on the road recruiting. That was different from my past relationships."
In August, following conversations about their future – and careful planning around athletic training schedules – Constantine knew he and Banks were ready take the relationship to the next level.
"We'd invested in all these areas, and I knew it was time to move forward," he said. "My season is about to start, and hers is too."
He planned a proposal on the canal in Indianapolis, where Banks was born and raised.
"The orchestration of his whole plan really floored me," she said.
Constantine planned the proposal in meticulous detail, reserving a photographer for an hour before their scheduled dinner at Ruth's Chris Steak House and arranging visits with both their families – even flying his parents in for a surprise visit the next day.
Enter to win
He told Banks that he had to pick up something for his boss on the canal – a cover for why they were stopping there in the first place – and asked her to come with him.
"I was like, 'why do I have to get out of the car?'" she said. "But I shut my mouth and got out!" 
The couple walked down the canal and Constantine asked Banks if he could see his boss and his family. She turned around to look for them. When she turned back, he was on one knee. He asked her to marry him.
"I was nervous, but I was confident at the same time," he said. "We'd been working to this point since day one, and it was time."
The couple plans on a May wedding, working around mutually hectic training schedules to start piecing the event together.
"Dating, we just went with the flow. Now every second we have to be making a decision. Every moment we need to be doing something," Banks said. "We have to remember what got us to this point."
One part of that memory is remembering IU itself.
"I never would've imagined or dreamed I'd come to Bloomington and meet my husband.  It shows the grace of God, and when you just follow his plan he will work it out," Banks said. "We are both strong in our faith and believe God brought us here to IU for more than just sports. IU will always hold a special place in our hearts."