A new campus dining option with international flavor and local favorites will open this fall in Goodbody Hall in Wells Quad, as work wraps up to convert the building from academic space to its original use as a residence hall.
The Goodbody Eatery, which is under construction, is on first floor of Goodbody Hall. It will serve IU faculty staff, students and campus visitors.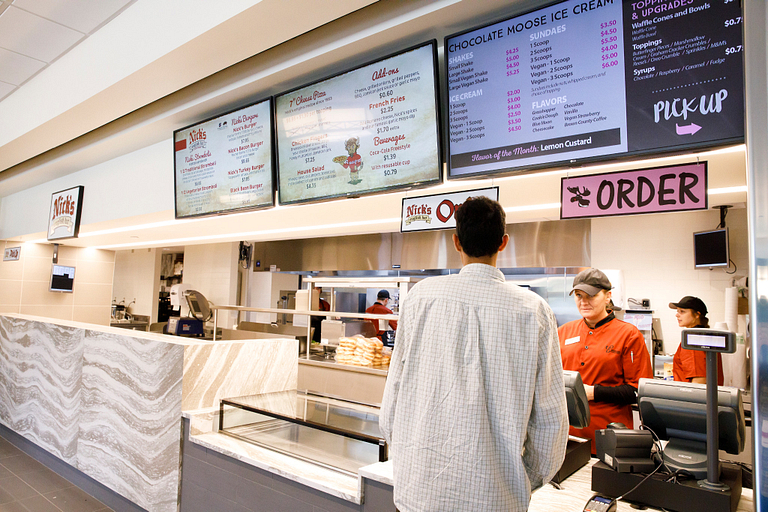 The eatery will feature pre-packaged items for customers on the go as well as four "micro-restaurants" that include several local favorites:
The Coffee Bean and Tea Leaf: Premium coffees and teas, including cold brew coffee
The Traveler: Experience authentic meals from around the world without leaving Bloomington, with a rotating menu that features Japanese, French, Korean, Middle Eastern and Latin American cuisines
Nick's: Enjoy food from the legendary Bloomington restaurant, including breakfast items
The Chocolate Moose: Grab ice cream and milkshakes from the famed local shop, which includes vegan and vegetarian options
"We're offering four distinct concepts to really give patrons the types of food they're looking for," said Kent Rerko, marketing manager for IU Residential Programs and Services Dining Services. "We like to think of The Bookmark[et] Eatery, in the basement of the Wells Library, and this eatery as having global offerings. The Goodbody Eatery will be a great location for faculty, staff and students to grab a bite or drink close to the center of campus and academic buildings."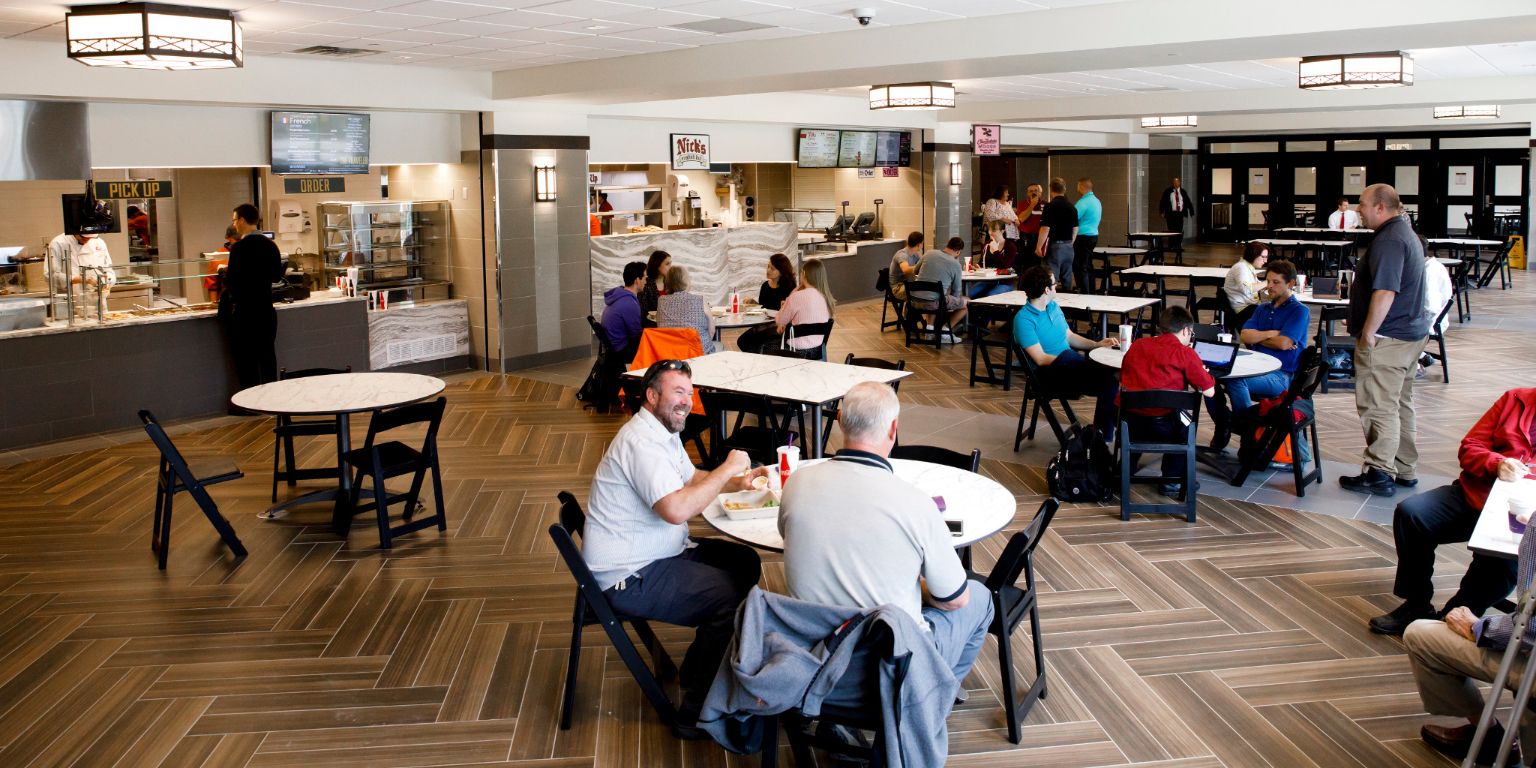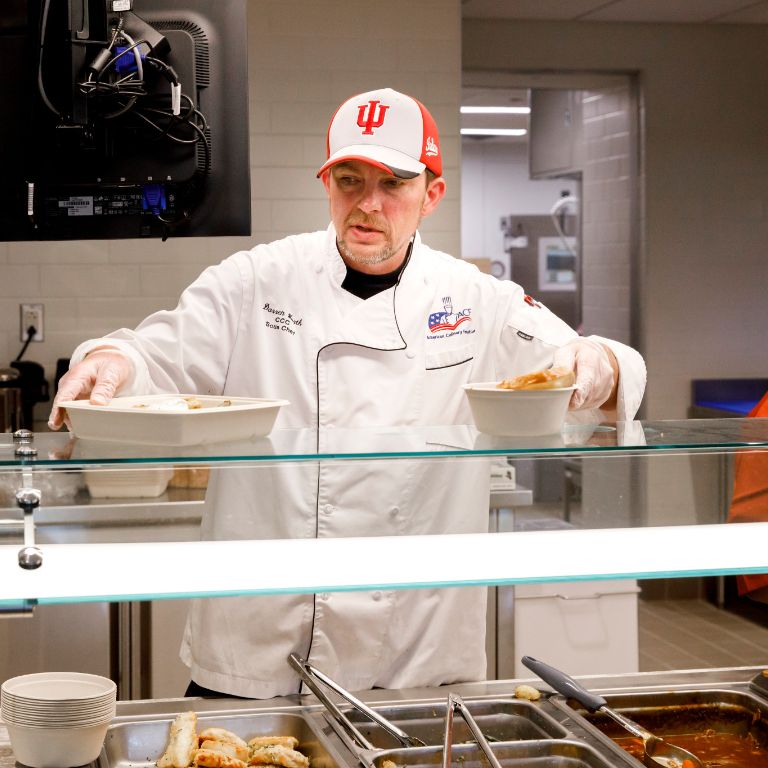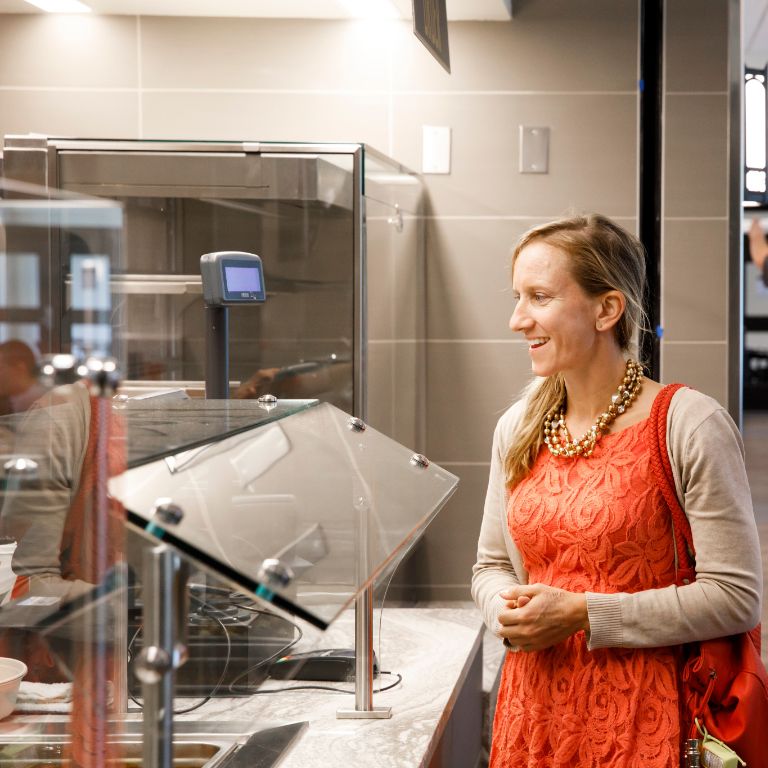 Photos by James Brosher, IU Communications
The Chocolate Moose and The Coffee Bean and Tea Leaf have been available in The Bookmark[et] Eatery since it opened in 2016.
Chef Darren Worth, who serves as head chef of both The Goodbody Eatery and The Bookmark[et] Eatery, said his team uses locally sourced ingredients to prepare everything served at both locations. That includes fresh-baked pastries at the coffee shops and from-scratch recipes that even includes homemade salad dressing and sauces.
The new space in Goodbody will also boast a 70-plus person mini-ballroom that could host a small wedding reception, university luncheon or large meeting, which would be available through RPS' catering arm, Traditions Catering with Chef David Tallent.
A large outdoor terrace facing nearby Ballantine Hall will be available for customers to eat outside during restaurant hours and also can be rented alongside the mini-ballroom.
The Goodbody Eatery grand opening will be Oct. 2.