Indiana University researchers now have access to highly restricted data from a range of federal agencies through the Kentucky Research Data Center. Based at the University of Kentucky, the data center is maintained by a consortium of institutions including Indiana University, Ohio State University, University of Cincinnati, University of Louisville and University of Kentucky.
To preserve confidentiality, many major social, health and business surveys suppress identifying information from publicly released data, such as addresses or ZIP codes. This can inhibit research, however, by limiting the ability of researchers to fully track and evaluate data. Restricted-access research data centers such as the Kentucky Research Data Center allow researchers to study critical social and scientific issues within a secure environment that ensures confidentiality.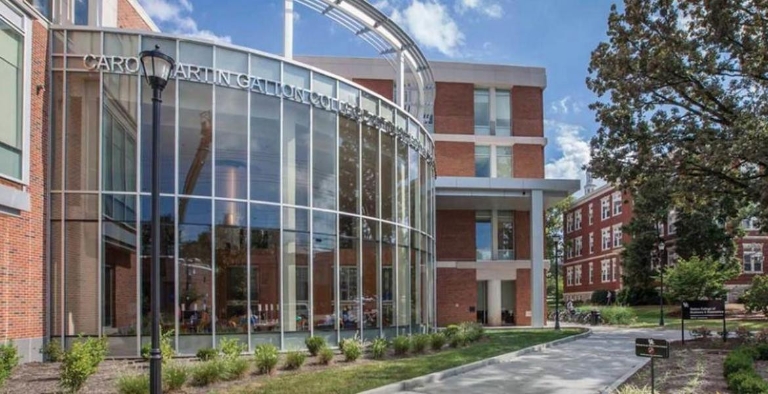 The data center provides a crucial piece of infrastructure to scholars and students, whose research may have economic and social impact for the state and beyond, according to Rick Van Kooten, vice provost for research at IU Bloomington.
"The Bloomington campus is very pleased to help enable access to this rich source of data," Van Kooten said. "This breadth of information will undoubtedly increase research productivity and foster new multidisciplinary research findings in social and health sciences areas that affect us all."
An informational session for IU researchers interested in developing research projects using the Kentucky Research Data Center will be held at 2 p.m. Sept. 22 at the Social Science Research Commons in Woodburn Hall 200. The session – with James Ziliak, Kentucky Research Data Center executive director, and Charles Hokayem, the U.S. Census Bureau Kentucky Research Data Center administrator – will cover the types of data available and the policies and procedures governing access. The Social Science Research Commons, which serves as IU Bloomington's liaison to the data center, will also share information on funding opportunities to support IU researchers' work with the center.
Health economist Kosali Simon, Class of 1948 Herman B Wells Endowed Professor in the School of Public and Environmental Affairs at IU Bloomington, has conducted research using Research Data Centers in the past and says the impact of access to the data for IU researchers is significant.
"Researchers with access to these data centers are uniquely positioned to examine novel questions of importance to society," Simon said. "We are very fortunate the collaboration with the KRDC gives us an avenue to this treasure trove of data."
"The College is delighted to have played a founding role in the creation of the KDRC, knowing that our collaborative efforts will make an extremely valuable data source accessible to many more researchers, both here at IU and across the Midwest," said Larry Singell, executive dean of the College of Arts and Sciences. "We are grateful to our consortium partners for their participation, and to the National Science Foundation for its initial support."
Researchers affiliated with the Kentucky Research Data Center will be able to explore questions in a variety of sensitive areas including income inequality and poverty; health disparities; substance use and abuse; and immigration. Data available through the center comes from federal agencies such as the U.S. Census Bureau, the National Center for Health Statistics, the Agency for Healthcare Research and Quality, and others.
The Kentucky Research Data Center was initially funded by a $300,000 grant from the National Science Foundation. It joins an existing network of more than two dozen such centers throughout the nation, providing convenient access for researchers in and around Kentucky, Indiana and Ohio.
Lauren Bryant is the associate director of research development communications in the Office of the Vice Provost for Research at IU Bloomington.