The sound of a bass guitar and the smell of grilled food wafted from the dock area of IU's Service Building on Sept. 20.
The annual employee appreciation picnic, hosted by the Office of the Vice President for Capital Planning and Facilities, was conceived five years ago as a way to thank the staff for their hard work over the summer, said Human Resources manager and event organizer Jamie Gayer.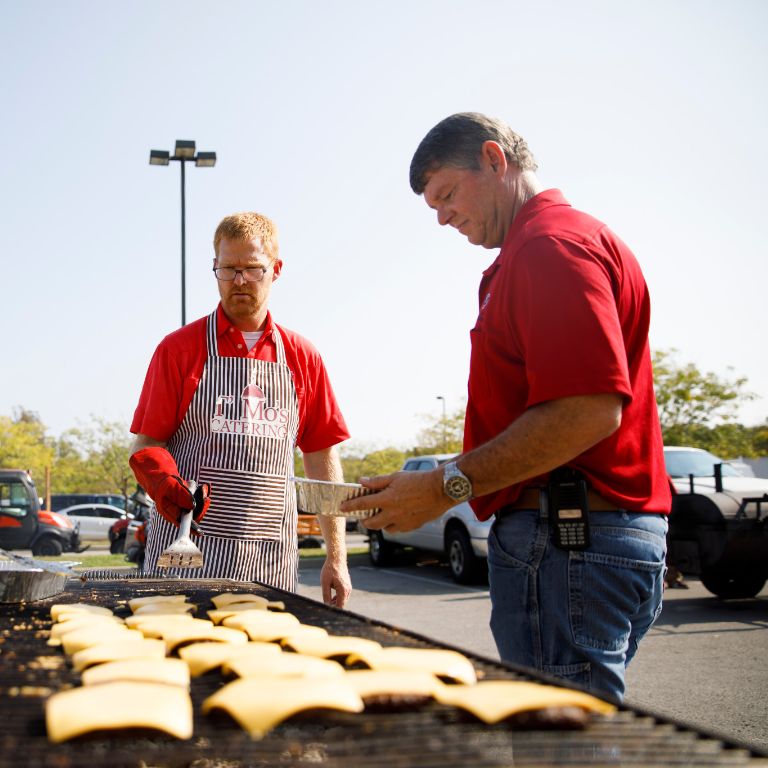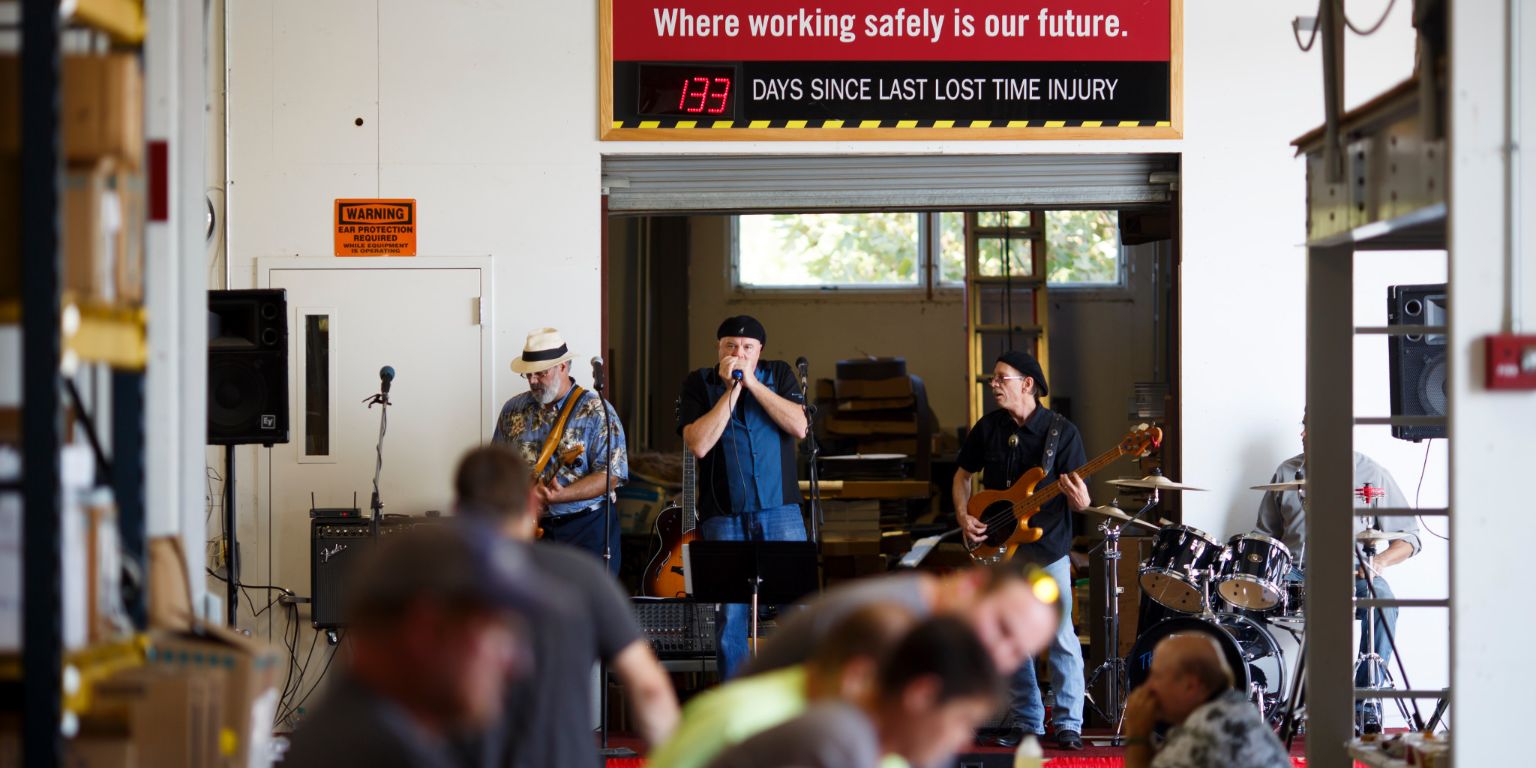 Photos by James Brosher, IU Communications
"The nice thing about it is that it's a team effort," said Hank Hewetson, assistant vice president of facilities. "Vice President Tom Morrison is here, along with members and leadership from the American Federation of State, County and Municipal Employees union. We are all here to thank the employees, and it's a great atmosphere."
While the management team served up burgers and brats to nearly 750 employees across two shifts, four other employees took the stage to entertain the group.
The Facilitators, the headlining band, is composed of employees Mark Menefee, Kelly White, Tina Griffith and Dave Everton – who all work in units within the Office of the Vice President for Capital Planning and Facilities. This is the band's sole gig together each year.
After the inaugural appreciation picnic, Everton, a guitarist and vocalist, and Menefee, who also plays the guitar along with the harmonica, suggested the idea of the staff band to White, who they knew played the bass guitar. While the men all play in separate bands in their free time, they didn't play together as a group until the picnic in 2014. Griffith joined them a year later as a vocalist.
"We just like to play," Menefee said. "They told us they would put up a stage and bring us an audience."
However, this is a much different audience and environment for the group, who are used to performing in front of strangers. As they shuffle through their setlist of blues, country and rock 'n' roll tunes, they look out into the crowd, where they see familiar faces.
"These are our peers. We see these people every day," White said. "We want to do a good job for them."
Playing for their colleagues is part of what makes this stage one of their favorites. But the band said that what really makes it special is the event's focus on appreciation. And each year, as they and their co-workers finish up another busy summer, The Facilitators are happy to be a part of the celebration.
"People have a tendency to complain but not to comment on what's good," Everton said. "But they keep asking us to do it every year, so there must be enough people who enjoy it."