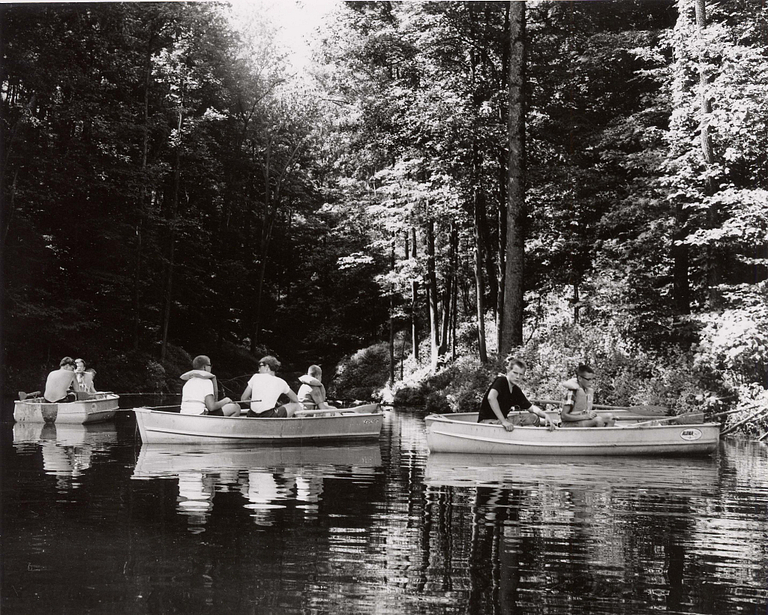 Bradford Woods, Indiana University's outdoor center in Martinsville, will celebrate 60 years of environmental education programming with an open house and a celebration dinner on Saturday, Sept. 30.
The Bradford Woods property will be open to the general public from 10 a.m. to 5 p.m. Guests may visit the property to explore, hike, fish, learn about the Bradford Woods history, participate in selected activities and crafts, and visit the dining hall and camper cabins.
Historical photos and information will be on display, as well as some details on what Bradford Woods is currently doing.
The celebration dinner will start with a reception at 5:30 p.m., followed by a Buffalo Tro ceremony. A Bradford Woods tradition dating back decades, the "tro" is inspired by Native Americans of the plains, who, because of lack of firewood, would celebrate the successful pursuit of a bison by cooking the meat directly on buffalo chip coals.
The dinner will be accompanied by a special history presentation and an awards ceremony recognizing a 60-consecutive-year partnership with the Monroe County Community School Corporation and the Metropolitan School District of Martinsville. For 60 consecutive years, the schools have brought their fifth-graders to Bradford Woods. It began as a stay of five consecutive days and nights in 1957 and is three days and nights today. About 5,000 fifth-graders visit Bradford Woods in a school year.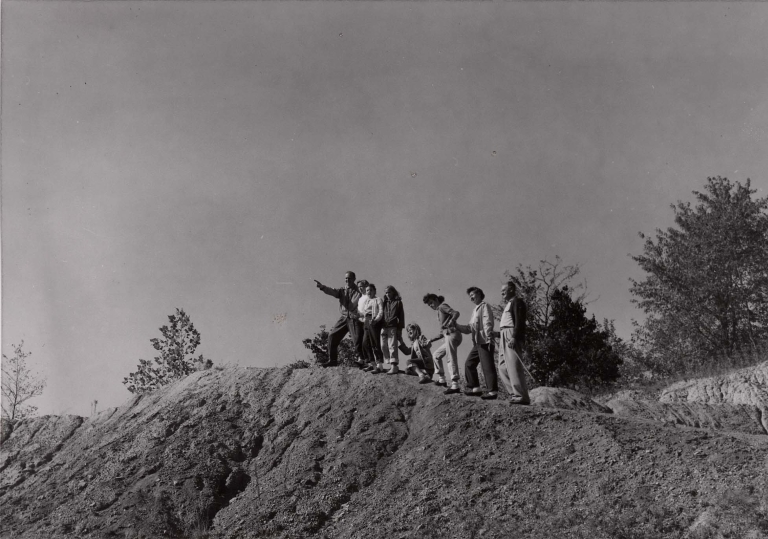 While the schoolchildren visit Bradford Woods, they use hands-on learning to connect with the outdoors in a number of ways. They learn about a variety of topics during their visit, including hydrology, geology, Native American studies, history and more – all aligning with state curriculum standards.
"The benefit of students coming here for three days and two nights is that it teaches them to connect with the environment, to respect it and to understand it," said Tim Street, interim director of Bradford Woods. "It's important to empower these kids to discover the natural world on their own, which can lead to lifelong learning and increased interaction with the environment."
Prior to the awards ceremony, Bloomington author and IU Distinguished Professor Emeritus Scott Russell Sanders will deliver a keynote address on the importance of connecting children with the environment. Sanders is the author of more than 20 books of fiction and nonfiction. His writing examines the human place in nature, the pursuit of social justice, the relation between culture and geography, and the search for a spiritual path.
Seats for the celebration dinner are limited. Individual tickets are $50, and sponsorship of a table of eight is $350. All proceeds from the dinner will benefit programs at Bradford Woods.
Learn more about the anniversary and purchase tickets