BLOOMINGTON, Ind. – Student engagement data from an Indiana University research center helps colleges and universities make more informed decisions. That's according to recently released examples of how National Survey of Student Engagement results have been helping schools across the country focus on student success.
"Digging Deeper to Focus and Extend Data Use" documents how 23 schools have used data from the National Survey of Student Engagement, known as NSSE, to improve undergraduate education.
"These institutions have moved beyond merely collecting data for compliance," said NSSE Institute Associate Director Jillian Kinzie. "They are managing and leveraging their results to realize improvement in the student experience. Specifically, they are sharing data with more departments and units, creating accessible data visualizations, and using results to motivate meaningful change to instructional practice and institutional policy on their campuses."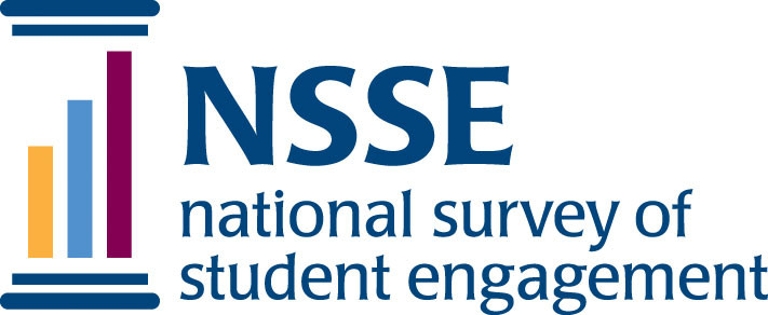 In the current push for data-informed decision making in higher education, it is essential to know which data are most useful for guiding improvement efforts and how colleges and universities put that evidence to use. Since 2000, NSSE has fostered the use of student engagement data to improve undergraduate education. "Digging Deeper to Focus and Extend Data Use" is the fourth volume in the "Lessons from the Field" series meant to help decision-makers at higher education institutions.
The institutional examples demonstrate deeper levels of data use to enhance educational practice and to motivate action on results based on each school's goals:
California State University San Marcos used NSSE data to measure the achievement of institutional learning outcomes for accreditation.
Bucknell University used NSSE data to focus attention on diversity initiatives, study the impact of campus living-learning communities and inform campus planning efforts, including curricular change and improvements in teaching and learning.
At the University of San Diego, results from NSSE's Topical Module on Experiences with Information Literacy motivated faculty to incorporate information literacy skills into the core curriculum's historical inquiry requirement.
At Andrews University, NSSE results informed faculty about specific types of feedback to improve student performance.
"These examples illustrate what NSSE results were originally envisioned to be and do: induce participating institutions to carefully examine their data and put those lessons into action," said Peter Ewell, president emeritus of the National Center for Higher Education Management Systems and a key figure in NSSE's development.
NSSE Director Alexander C. McCormick said, "From its inception, NSSE has been much more than a survey; it represents a movement to reconceptualize college quality and catalyze institutional action to improve student learning and success."
The institutions featured in the four volumes of "Lessons from the Field" exemplify the ethos of evidence-informed improvement necessary to increase student success.
"Lessons from the Field" is a multivolume growing repository of instructive and inspiring stories of institutions' evidence-based improvement initiatives and creative as well as practical uses of NSSE data to enhance undergraduate teaching and learning on their campuses.
NSSE's annual survey provides colleges and universities with rich data about the undergraduate experience to help them improve student learning and success. NSSE 2017 summary results for all survey questions, Engagement Indicators and High-Impact Practices by sex, major field and institution type are available on the NSSE website.