BLOOMINGTON, Ind. – Sociologist Alondra Nelson will present a Fall 2017 Branigin Lecture on the interplay of DNA-based genealogical testing and racial politics.
Under the auspices of the Institute for Advanced Study at IU Bloomington, Nelson's talk "Reconciliation Projects: The Vexed Racial Politics of Genetic Ancestry Testing" will take place in the Grand Hall at the Neal-Marshall Black Culture Center, 200 S. Jordan Ave., at 7 p.m. Sept. 14. The event is free and open to the public.
Nelson will draw on her ongoing research on the interplay of race, science and medicine. Her most recent book, "The Social Life of DNA: Race, Reparations, and Reconciliation After the Genome," considers the ways that genetic ancestry testing is allowing African-Americans to reconnect with heritage that seemed lost because of the slave trade.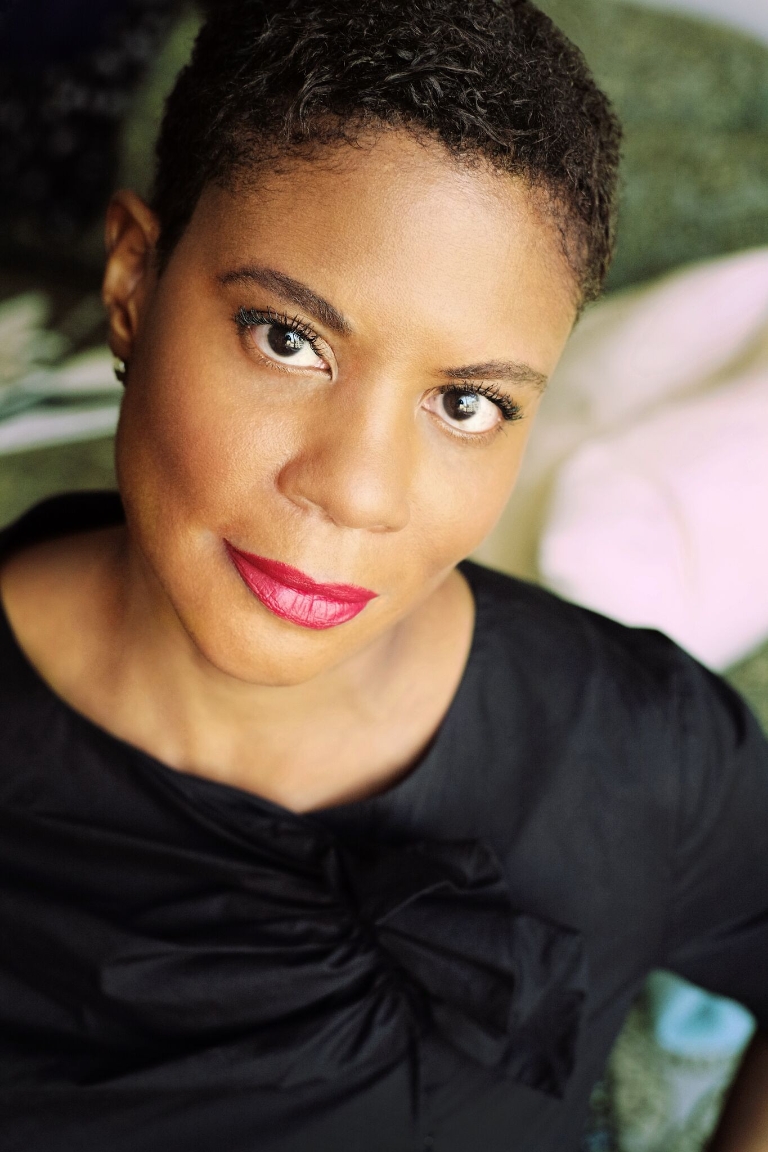 "Professor Nelson's provocative and timely research brings together areas that typically do not overlap in discussions of social inequality," said Michelle Moyd, associate professor of history in the College of Arts and Sciences and interim director of the Center for Research on Race and Ethnicity in Society, both at IU Bloomington. "Nelson's interdisciplinary exploration of the 'social life of DNA' illustrates the vital importance of examining where the natural and social sciences intersect to shape discussion of race, power and justice in the United States and elsewhere."
Nelson has recently been named president of the Social Science Research Council. She is a professor of sociology at Columbia University, where she served as the inaugural dean of social science and the director of the Institute for Research on Women, Gender and Sexuality. She was previously on the faculty of Yale University and received its Poorvu Award for interdisciplinary teaching excellence. "The Social Life of DNA: Race, Reparations, and Reconciliation After the Genome" is a finalist for the 2017 Hurston/Wright Legacy Award. Nelson has appeared on media outlets such as NPR, MSNBC and Salon.
"Alondra Nelson's scholarship has compelled scholars and others to rethink their assumptions regarding science and medicine – especially their inextricable linkage to race and sociodemographic cleavages," said Brian Powell, the James H. Rudy Professor of Sociology in the College of Arts and Sciences at IU Bloomington. "The influence of her scholarship is made still greater because of her commitment and remarkable ability to make her scholarship accessible to the public."
The Branigin lecture series, which began in 1993, is supported by an endowment to the Institute for Advanced Study from the estate of IU Bloomington alumna Gene Lois Portteus Branigin. The series brings prominent scholars, artists and public figures to the Bloomington campus to interact with faculty, students and community members.
Nelson will be the third lecturer addressing the 2016-18 Branigin Lecture theme of social justice. She follows Janie Cole, who spoke in February 2017 on South African music in apartheid-era prisons, and Cynthia Enloe, who spoke in fall 2016 on "The Geopolitics of Your Bathtub: Why Who Does Your Housework Matters."
Nelson's visit is co-sponsored by the Center for Research on Race and Ethnicity in Society and The College Themester 2017: Diversity, Difference, Otherness. It is also supported by the Departments of History, Sociology, Political Science, African American and African Diaspora Studies, Biology, and American Studies.
Following her talk, a video of Nelson's presentation will be available through the Institute for Advanced Study website. For more information, email ias@indiana.edu or call 812-855-1513 or 812-855-8016.