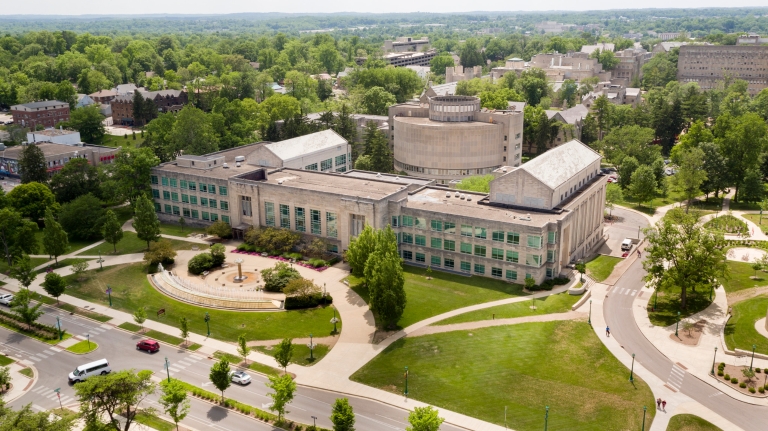 BLOOMINGTON, Ind. – Three Indiana University Jacobs School of Music composition students and two alumni have been named winners in two prestigious, juried young composer competitions.
The Broadcast Music Inc. Foundation named Jacobs School of Music student Matthew Schultheis as a winner of the 65th BMI Student Composer Award at a reception earlier this year in New York City.
The 2017 American Society of Composers, Authors and Publishers Foundation national competition for gifted young concert music composers named Jacobs School of Music student Qi Li, alumnus Ryan Chase and alumna Yihan Chen as recipients of the Morton Gould Young Composer Award. Chase also won the award as a graduate student in 2013, and Chen won the award as a student in 2015. Jacobs student Felipe Tovar-Henao received an honorable mention.
"The composition faculty are always pleased to see our students and alumni honored in the prestigious contests for student composers run by ASCAP and BMI," said David Dzubay, chair of the IU Jacobs School of Music Composition Department and director of the New Music Ensemble. "Our students have been consistently among the recipients of these awards, but having five recognized in one year is unusual.
"As faculty members, we are proud of all of our students for their creative accomplishment across a wide spectrum of activity. It is wonderful to see these five students and alumni recognized in this year's ASCAP and BMI awards, and we offer them our hearty congratulations."
The BMI Student Composer Awards recognize superior creative talent, and winners receive scholarship grants to be applied toward their musical education. In 2017, more than 700 manuscripts were submitted to the competition from young composers, ages 14 to 28, throughout the Western Hemisphere, and all works were judged under pseudonyms. Of the manuscripts submitted, only nine were selected as winners with the chance at a scholarship award, which totaled $20,000.
Each year the ASCAP Foundation holds a national competition for gifted young concert music composers up to age 30. The competition was named in honor of the late Morton Gould, a former ASCAP president who was a composer prodigy and a Pulitzer Prize-winning composer. The competition is a prestigious, juried, national competition that received more than 500 entries this year.