BLOOMINGTON, Ind. – Through a new Digital Intelligence Initiative, Indiana University's Kelley School of Business will help faculty better prepare students for careers involving emerging technological innovations.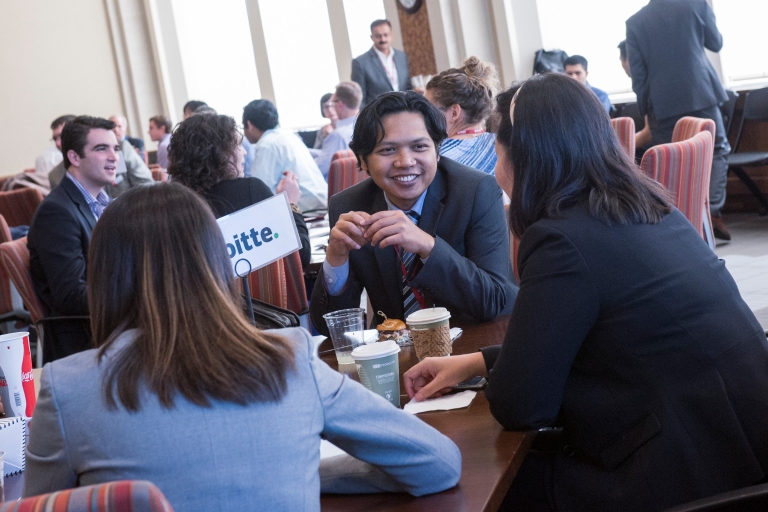 The Digital Intelligence Initiative also will provide students with leadership and research opportunities in business analytics, cloud computing, intelligent systems, pervasive technologies and augmented reality. With a generous pledge, Deloitte Consulting LLP will be the founding board member for this initiative for the next five years.
The Digital Intelligence Initiative will encompass the Kelley School's Institute for Business Analytics, of which Deloitte was a founding member in 2012, and which now has 33 companies on its board, along with two new entities, the Institute for Digital Enterprise and ODT Connect.
"We continue to expand our relationship with IU and Kelley because of their willingness to continuously innovate and seek new ideas from organizations like Deloitte," said Mark Zozulia, Principal, Deloitte Consulting LLP and a Kelley alumnus.
"I've personally been working with the faculty at Kelley for more than 10 years. Over this time, we've introduced many new programs, clubs and classroom concepts that are designed to influence the curriculum and quality of students," added Zozulia, who is the current Deloitte executive sponsor for the Institute for Business Analytics and will move to take on the same role for ODT Connect going forward.
Idalene "Idie" Kesner, dean of the Kelley School of Business, and the Frank P. Popoff Chair of Strategic Management, said she appreciates the role that Deloitte plays in developing graduates who are innovators driving momentum.
"This will help Kelley advance to the next stage of thought leadership in analytics and digital intelligence," Kesner said. "Change is a constant and moving faster than ever. New skills will be required to participate in the digital transformation that is happening right now across industries and companies worldwide.
"We are thankful for our relationship with Deloitte. Together, we are preparing students for what's next so they can seamlessly enter their careers and contribute from Day One."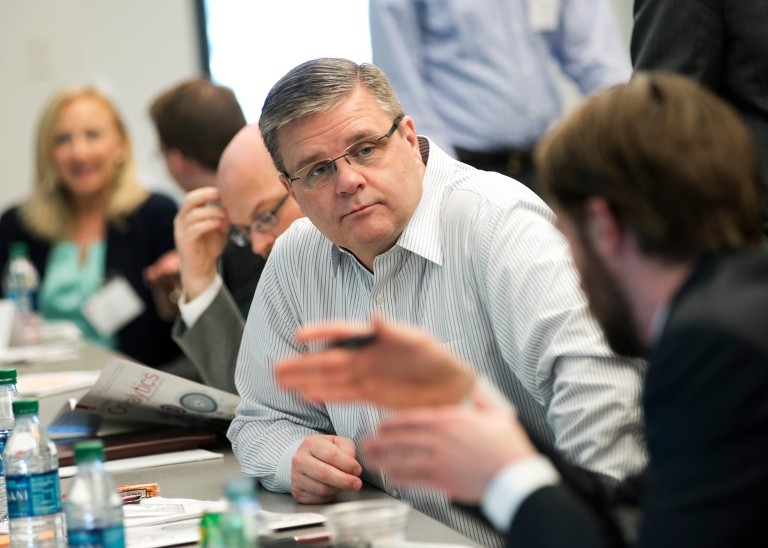 Like the Institute for Business Analytics, the new Institute for Digital Enterprise will support programs that prepare students to solve business problems using current and soon-to-be leading practices in cloud computing, pervasive technologies, the Internet of Things and machine intelligence.
"Corporate partnerships shape the school's understanding of digital intelligence and help companies tap into Kelley's talent," said Vijay Khatri, associate professor and chairperson of the Department of Operations and Decision Technologies. "Our students have told us that they not only appreciate this at graduation but also after a few years and after seeing how they've also had a jumpstart on their peers also beginning their careers."
Through another new entity, ODT Connect, Deloitte also will support faculty in the Department of Operations and Decision Technologies and their students in activities such as developing new project-based experiences, teaching cases, research networking events, seminars and case competitions.
The two institutes will kindle thought leadership in applications of emerging technologies that are invigorating businesses. ODT Connect will work closely with the institutes to foster career-oriented opportunities in those areas by disseminating leading edge ideas to the department's faculty and students.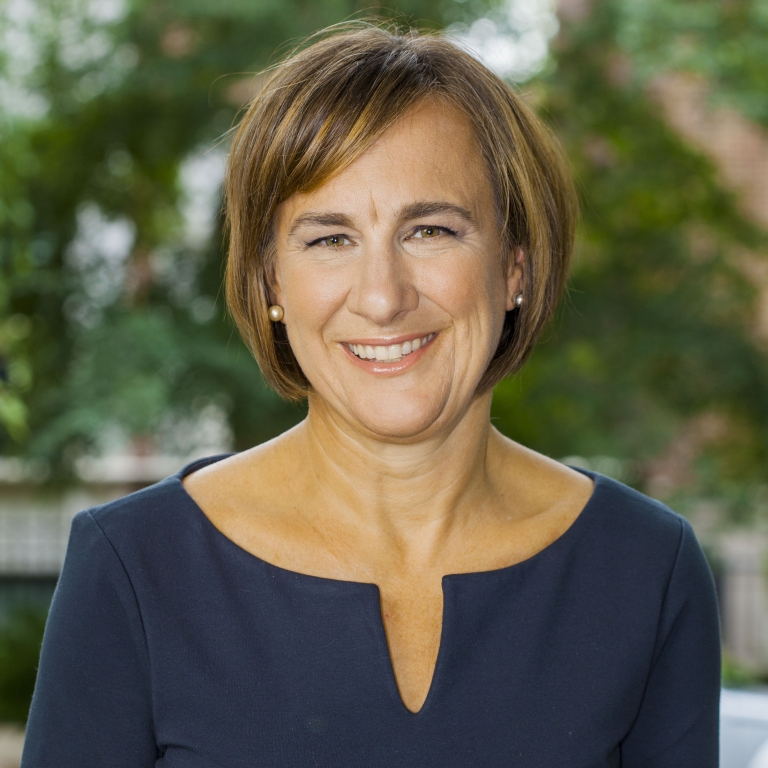 Janet E. Foutty, Chairman and CEO of Deloitte Consulting LLP and also a Kelley alumna, remarked upon Kelley's efforts to remain at the leading edge of industry practices and trends. "With this program, we are looking forward to developing future leaders in analytics and digital innovation from within the highly talented student pool in Kelley," said Foutty.
Ash Soni, executive associate dean for academic programs, professor of operations and decision technologies and holder of the SungKyunKwan Professorship at Kelley, noted how much has changed since the Institute for Business Analytics was launched.
"The world is heading toward more digitization in areas such as manufacturing and logistics. Gone are the days when you'd stand at a station on a production line to try to figure out what's going wrong," Soni said, citing an example of how sensors on aircraft engines in flight today provide data about its operations, in real time to engineers on the ground. Similarly, sensors on production lines enable engineers to monitor and optimize operations.
As each new information technology application affecting business has emerged, Kelley always has been positioned to help students and faculty find and apply best practices in that application. As early as the 1990s, the Kelley School was a pioneer in developing an Enterprise Resource Planning curriculum by partnering with SAP, one of the leading Enterprise Resource Planning vendors.
"When U.S. companies started implementing SAP systems in the mid- to late-1990s and needed SAP professionals, we were already producing them," Soni said. "That was also the case in 2008 and 2009, when U.S. companies needed graduates in business analytics. We see a digital future for businesses. We're on the cutting edge of that future and this new initiative will help get us there."
As used in this document, "Deloitte" means Deloitte Consulting LLP, a subsidiary of Deloitte LLP. Please see www.deloitte.com/us/about for a detailed description of the legal structure of Deloitte LLP and its subsidiaries. Certain services may not be available to attest clients under the rules and regulations of public accounting.