BLOOMINGTON, Ind. – The Media School at Indiana University has announced the lineup for its fall speaker series. Screenwriter Bruce Joel Rubin, "Nova" producers Paula Apsell and Douglas Hamilton, and Washington Post columnist Margaret Sullivan will speak in a series of lectures that are free and open to the public.
The Media School Speaker Series occurs annually in the fall and spring semesters, bringing media experts to campus to speak on their careers and current media issues.
"Every year, the speaker series is a chance for us to connect the public with outstanding media professionals," said James Shanahan, dean of The Media School. "Conversations on the media climate are vital now more than ever, and we are honored to facilitate these important discussions."
Here's the lineup for the fall semester:
Bruce Joel Rubin, 3 p.m. Oct. 2, IU Cinema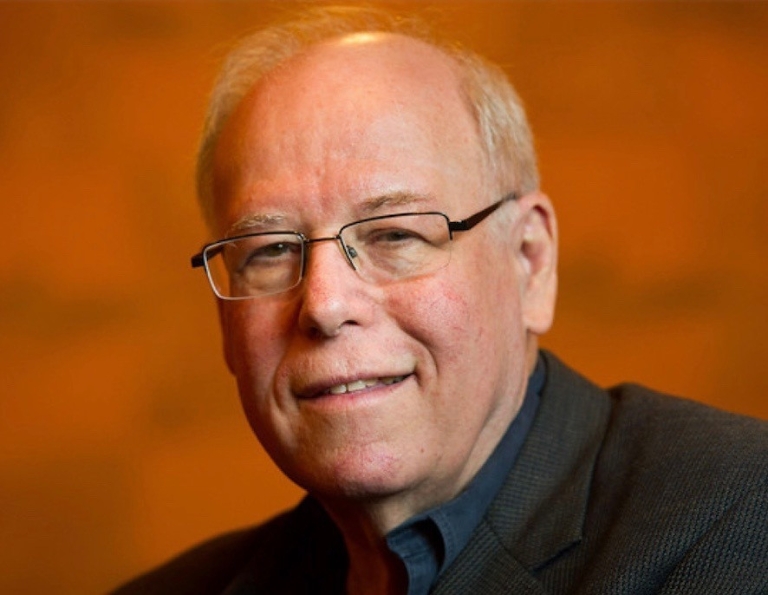 Rubin is an IU alumnus, a writer, a director and a producer. He won an Academy Award in 1991 for his original screenplay for "Ghost," which was also nominated for Best Picture. He has written numerous other screenplays including "Jacob's Ladder"; "Deep Impact"; "The Last Mimzy"; "The Time Traveler's Wife"; and "My Life," his directorial debut. He was a curator of film at the Whitney Museum in New York, where he helped establish The New American Filmmakers Series as a launching pad for independent filmmakers in the early 1970s. Rubin has also been teaching meditation for decades. His visit is part of IU Cinema's Jorgensen Guest Filmmaker Series.
Paula Apsell and Douglas Hamilton, 6 p.m. Oct. 11, Whittenberger Auditorium, Indiana Memorial Union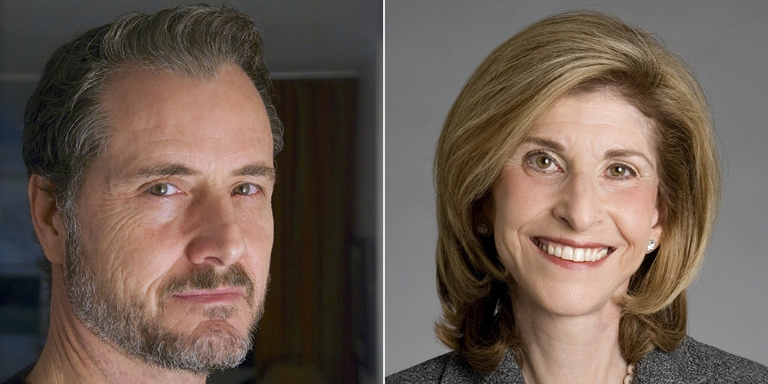 Apsell is the senior executive producer and Hamilton a producer for "Nova" on PBS, the most popular science series on American television. Apsell oversees the production of "Nova" and has directed its diversification into other media, with "Nova" being the most-visited site on PBS.org.
"Nova" has won every major broadcasting award, including the Emmy, the Peabody and an Academy Award nomination. The visit by Apsell and Hamilton is co-sponsored by The Media School and WTIU Public Television.
Margaret Sullivan, 5:30 p.m. Nov. 14, Presidents Hall, Franklin Hall
Sullivan is the media columnist for The Washington Post. She was previously public editor of The New York Times and chief editor and vice president of The Buffalo News. Sullivan was the first female editor at The Buffalo News and the first female public editor at The New York Times. She was a member of the Pulitzer Prize Board from 2011 to 2012 and was elected twice as director of the American Society of News Editors. Sullivan is a graduate of Georgetown University and the Medill School of Journalism, Media, Integrated Marketing Communications at Northwestern University. Sullivan's visit is sponsored by The Media School's Barbara Restle Press Law Project.
Since its inception in 2006, the Media School Speaker Series has brought many top names in media to the IU campus, including author and journalist Ta-Nehisi Coates, "Eat Pray Love" author Elizabeth Gilbert, television journalist Lisa Ling, Margaret Warner of "PBS NewsHour," and Sage Steele of ESPN, among others.