Replacing windows and fixing up a basement may not be ideal weekend plans, but for a new homeowner, the work is embraced.
After 20 years as a renter, Samra Tucker can finally call that basement hers after purchasing the two-bedroom house she's lived in since the '90s with the help of the IUPUI Anchor Housing Program. She took ownership this summer.
"It's a great feeling," said Tucker as she headed to campus, where she's cleaned various buildings for the last couple of decades. "I can finish where I started. The house is just the right size, and it's close to work."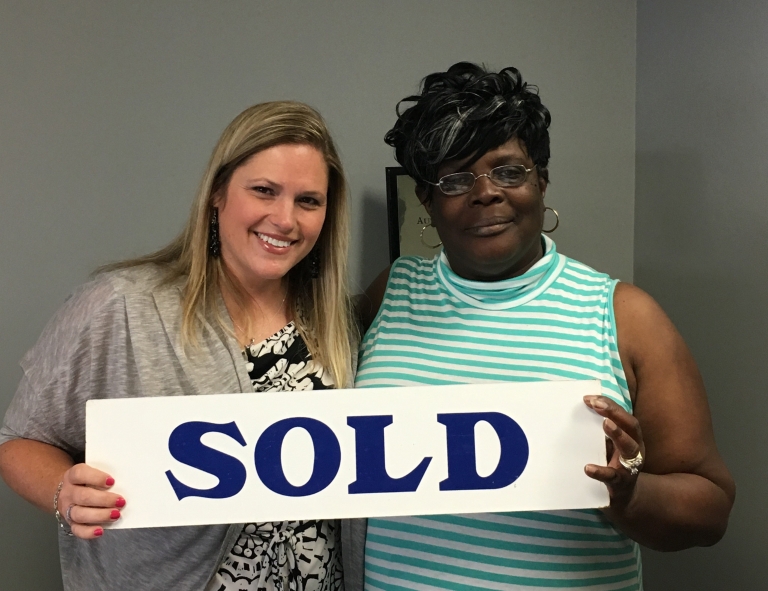 Located in Riverside, just west of campus, Tucker's house qualified for the Anchor Housing Program, which encourages employees to live close to campus. The program offers down-payment assistance to full-time employees interested in buying a home in certain neighborhoods near the IUPUI campus. You can find more details on the program in our April story.
For those who qualify, the program provides a five-year, forgivable loan to purchase or repair a home within portions of the Near West/River West, Riverside and Ransom Place neighborhoods. Qualified buyers and homeowners may also be eligible for additional funding through the Indianapolis Neighborhood Housing Partnership. Each year, on the anniversary of the month the buyer closed on their loan, 20 percent of the loan balance will be forgiven. After five years, the loan will be completely forgiven. 
Tucker was one of more than 50 IUPUI staff members who attended an April orientation for anchor housing. Program organizers like Teresa Bennett, assistant vice chancellor in the Office of Community Engagement, knew there was interest, but they weren't sure if anyone would actually apply – or if there would be too many applications. 
With Tucker being the first, and several other staff members "in the pipeline," Bennett is thrilled to see results.
"It's fulfilling," she said. "We were really excited to see the first two employee loans close, because that means it's working." 
The Anchor Housing Program also covers external repairs for full-time IUPUI staff members who are already homeowners in the qualifying neighborhoods. Phillip Warren took advantage of this perk.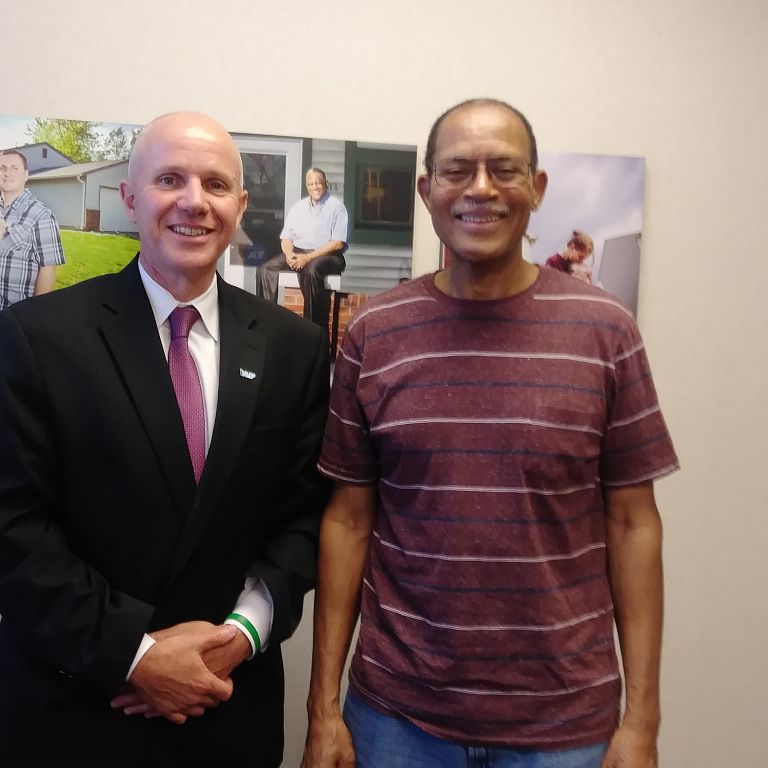 An IUPUI building support manager, Warren had some roof repair completed on his home in Ransom Place thanks to the anchor program.
While Tucker and Warren were already established on their streets, Anchor Housing coordinators hope to use the program to encourage staff members living elsewhere to move closer to work. The benefits are many, Bennett pointed out: Staff members could walk or bike to work for better physical well-being, or they could simply save gas with a much shorter commute.
The initial success of the Anchor initiative is encouraging, and the program is still taking applicants; it will continue into 2018. In the fall, Bennett expects to expand informational programs for employees and students to assist with renting.
The Anchor Housing Program is part of a larger initiative of community engagement for nearby neighborhoods.
"We know how important it is for our employees to live close to campus for their own health reasons and because they contribute to the neighborhoods' well-being," Bennett said. "I think the success stories will encourage other employees to seek this opportunity."